The developer options will not display if you just get a new phone or you clear your device data. Please follow the detailed instruction below to launch Developer options on SAMSUNG:
1. Open SAMSUNG > Go Settings > Click "About device" option > Click "Software info" option.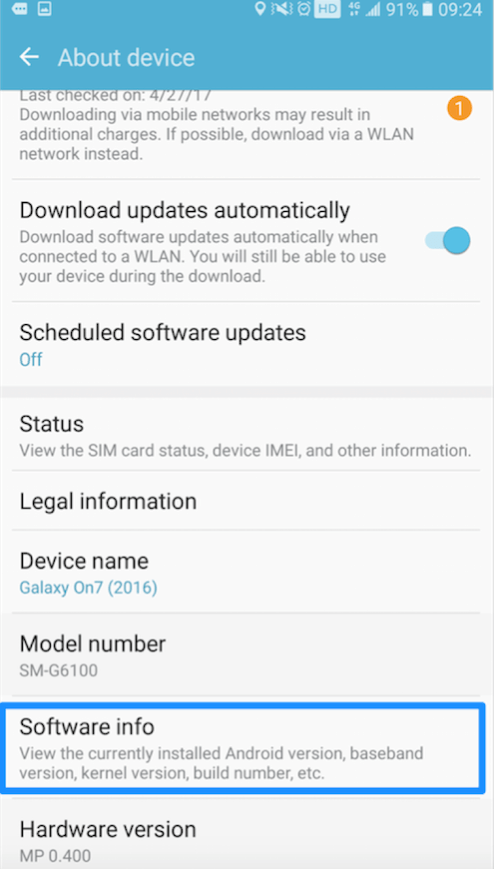 2. Click "Build number" several times, you will get the message "Developer mode has been turned on" on the interface of mobile. Then, you will see the "Developer options" after returning Settings.