Quick Clean
Quick Clean in PhoneClean helps delete junk files, regain free space and optimize iOS structure for your iDevice. Please refer to the following guide to launch Quick Clean.
Check the junk files Quick Clean supported under different iOS versions.
Quick Clean
Junk File Types
iOS 8.2 or earlier
iOS 8.3 or higher
App Caches, App Cookies
App Temp Files

Storage, Movies, Crash Log, Download Temp, Radio Temp, Invalid Data, Photo Caches, Others Photos, Filter Photo, Photo Videos, Photos in Trash, Art Work Caches
For iOS 8.3 and higher, the junk files connected with Apps, like App Temp, App Caches and App Cookie won't be cleaned for Apple has blocked them to improve security.
Step 1:

Preparations for Starting Quick Clean.

Do as following:
Launch PhoneClean
Connect your iDevice(s) to Computer
You will see this interface after choosing Quick Clean (1).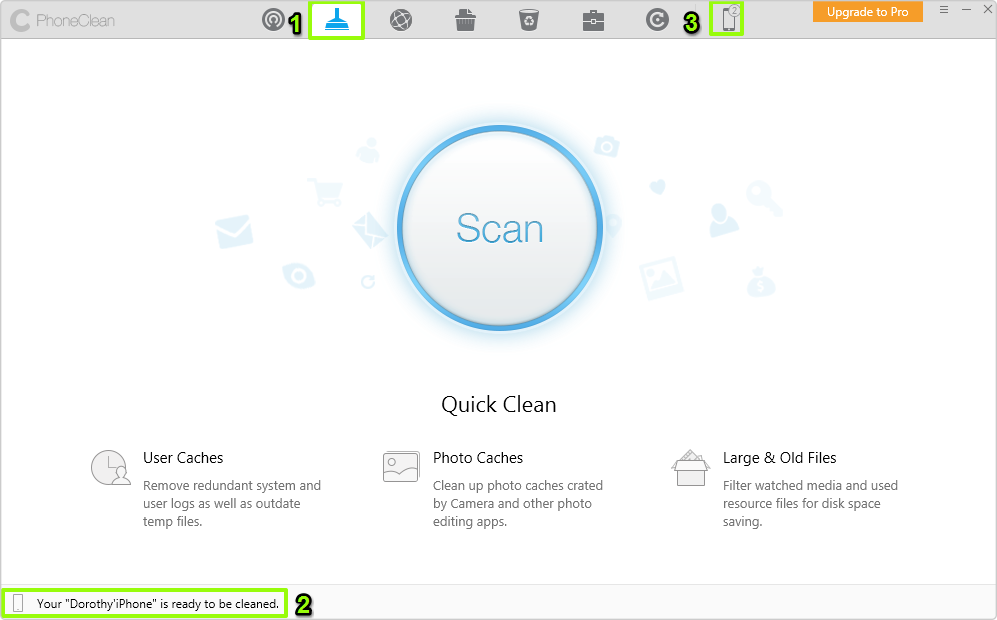 If PhoneClean is unable to detect your iDevice, you can do things:
(1) Download the correct version of PhoneClean based on your iTunes version: https://www.imobie.com/phoneclean/download.htm
(2) Check USB cable.
(3) Reinstall iTunes. See Install iTunes.
(4) Using computer as Administrator account.
Check the iDevice ready to be cleaned (2). If you want to switch iDevice to clean, please click button (3) to choose iDevice.
Step 2:

Start Scan.

Do as following:
Click Scan Button (4)
Wait PhoneClean to Analyze your iDevice
Click Scan Button (4) to Start Scanning.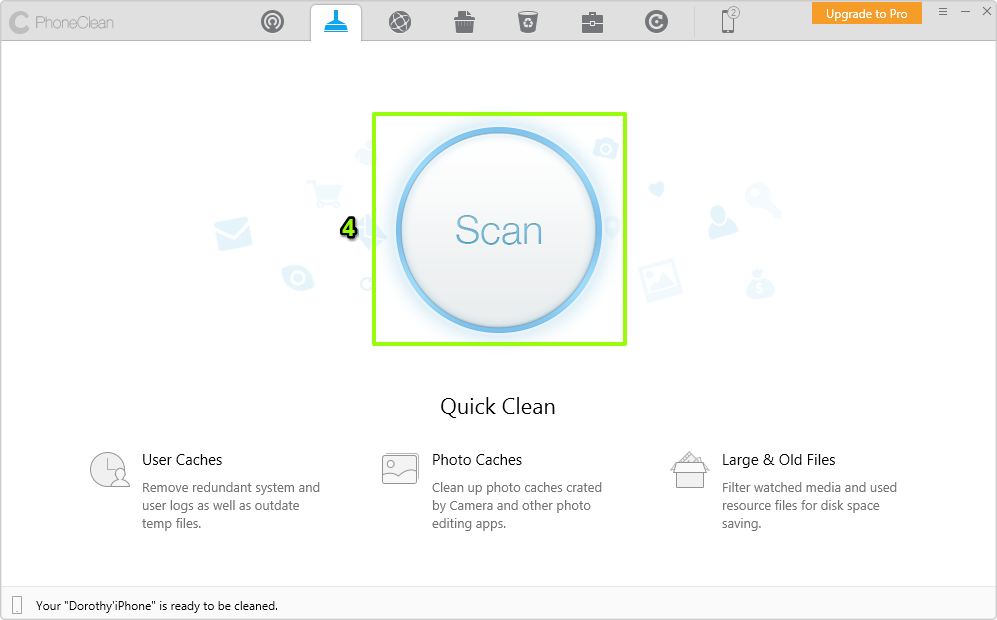 You can quit the process any time by clicking this button (5).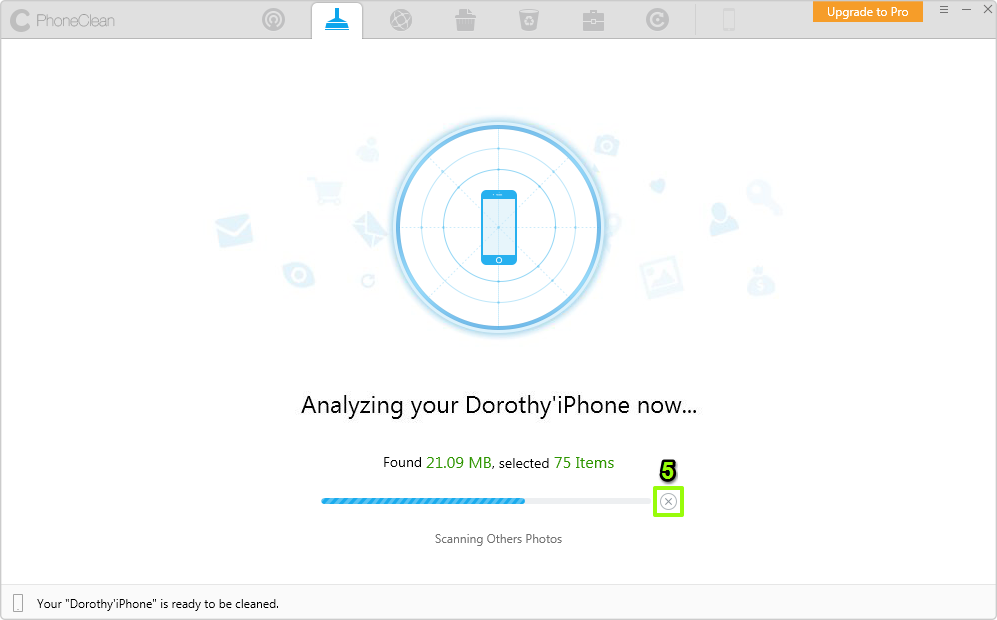 The time to analyze your iDevice varies based on the size of junk files.
Step 3:

Complete Quick Clean.

Do as following:
Review Details
Check the Files to Clean
Start Clean
Click Review Details to view the Junk files Scanned.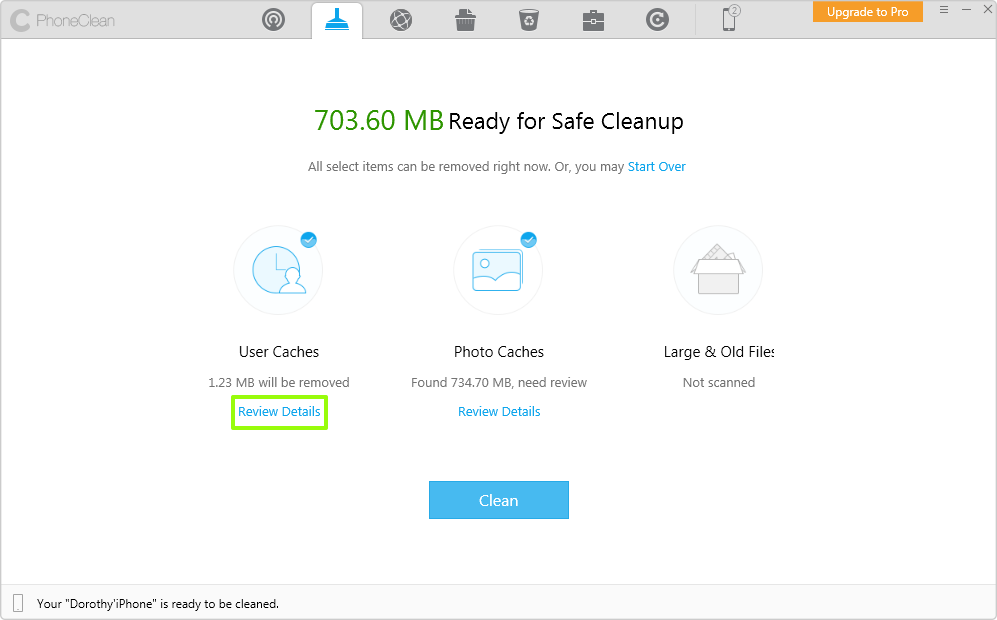 Uncheck the Useful Files to Prevent PhoneClean from Cleaning.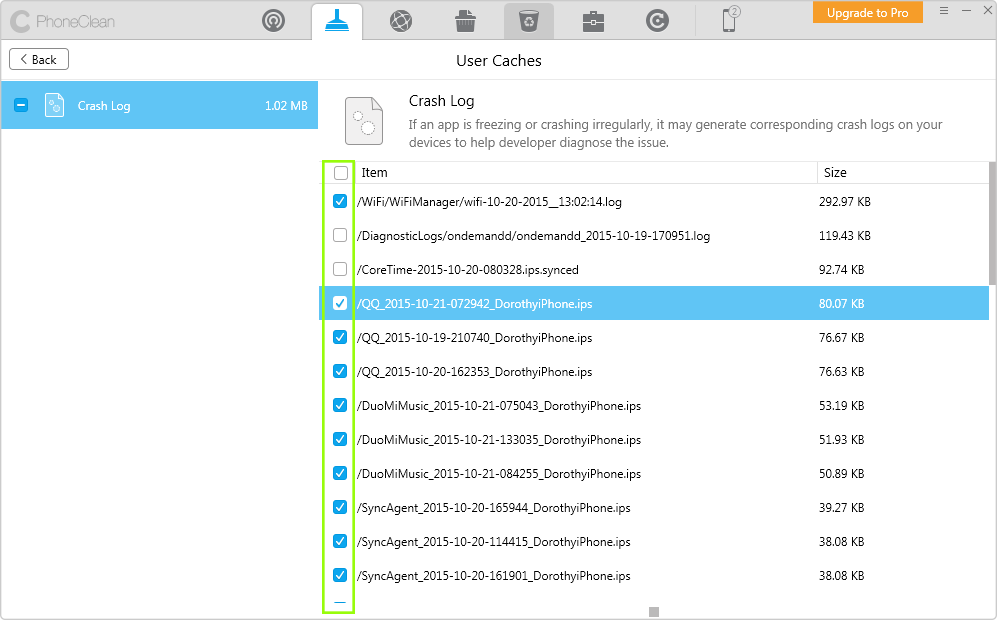 Click Clean Button After Finish Checking.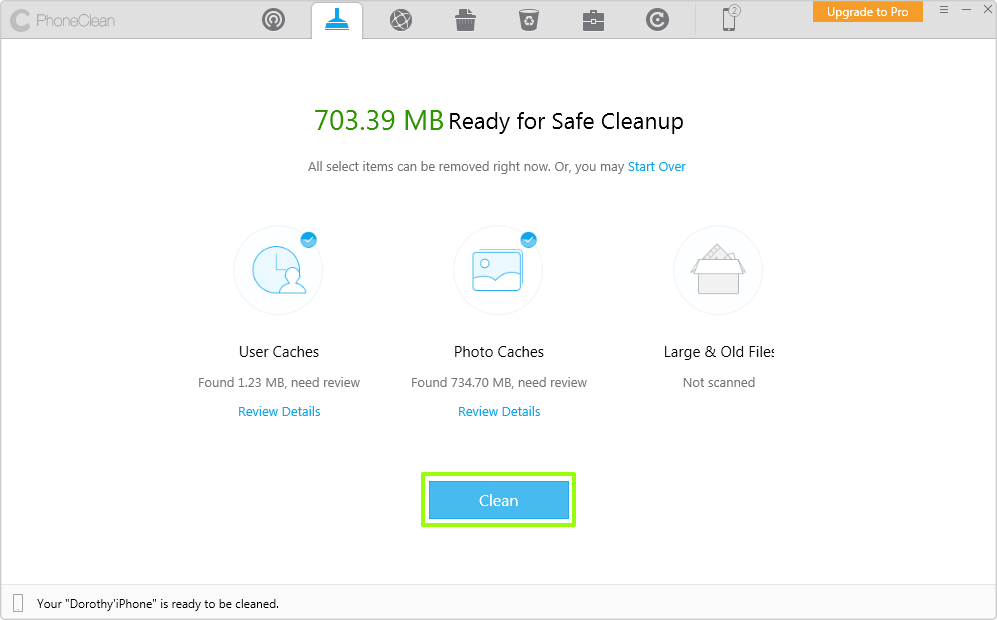 The time to clean junk files changes depending on the size of them.
Do not disconnect your iDevice(s) before finishing cleaning process.
Ask for Help or Contribute to This Guide