Add Music to Device
AnyTrans for Android enables you to add music to your phone from computer. Please follow detailed guide below to make good use of this function.
Step 1:

Preparations.

Do as following:
Run AnyTrans for Android on your computer
Connect your Android device via USB cable to computer
If you do not connect your device or your device is not recognized, you will see the interface: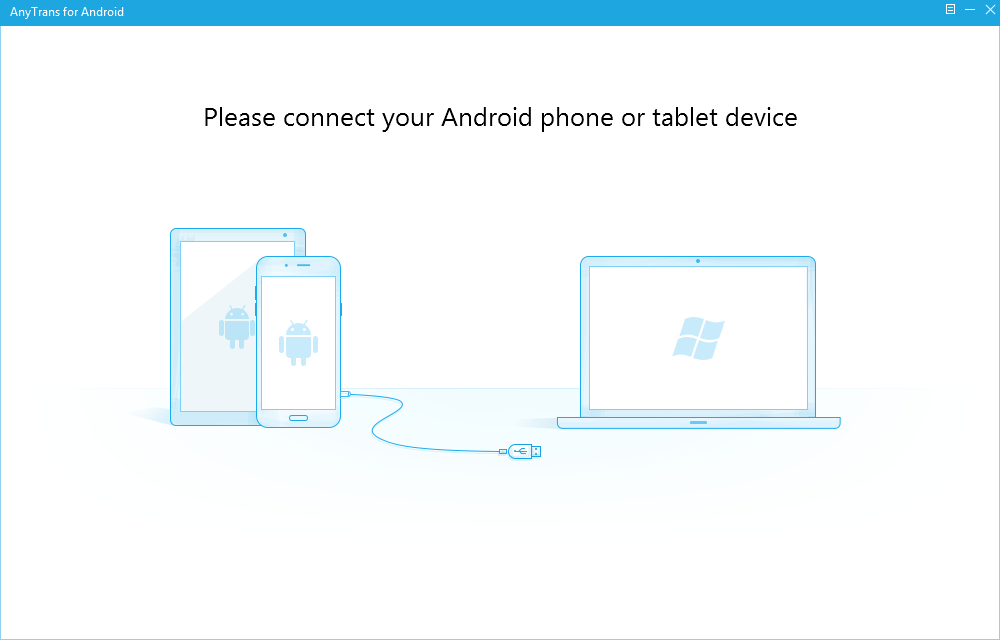 Once your device is recognized, you will see the loading page with " (Your device) is connecting". The time to load data may vary based on the size of your data. Please wait for a moment.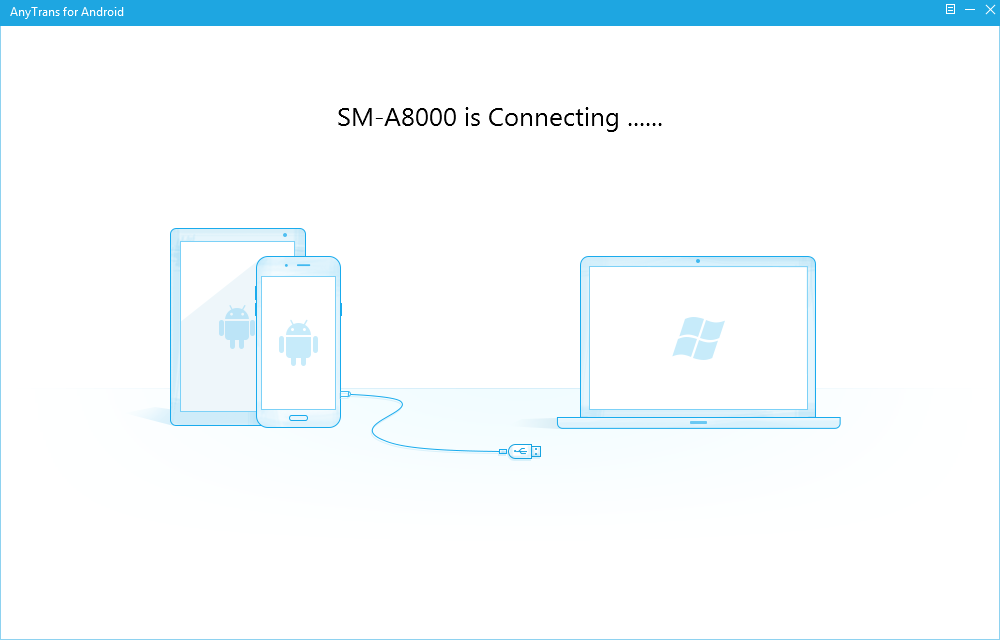 If AnyTrans for Android fails to recognize your phone,you may try these troubleshooting steps to solve this problem.
① Check if you have installed required Drives.
② Choose MTP mode on your device to connect.
③ Check whether your USB cable is loose. If it is, please reconnect it. If USB cable is broken, please give new one a try.
④ If problem persists, please contact our Support Team for further diagnosis.
Step 2:

Selection.

Do as following:
Choose Music option (1) from the top
Click button(2)
Select (3) music from your computer
After clicking "Music" button, AnyTrans will list your music on device automatically. And then please click

from the upper right corner of AnyTrans.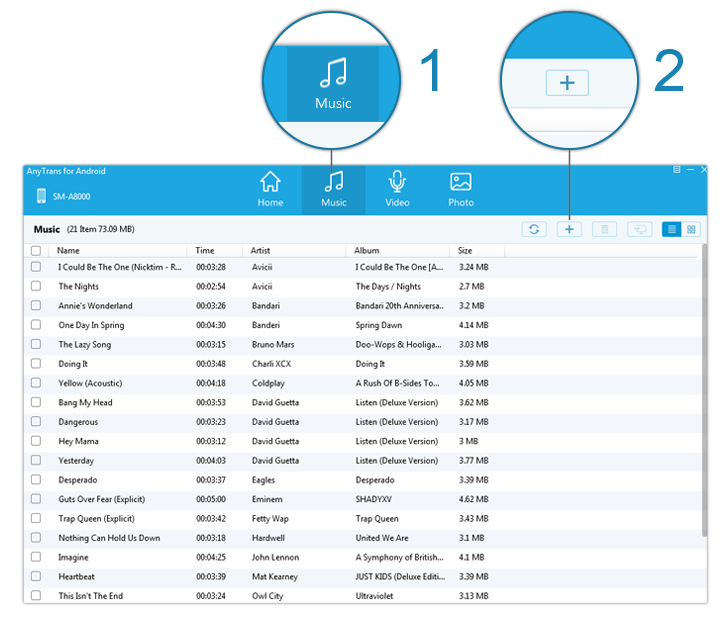 After clicking

, a folder will pop up to ask you to add music you want from your computer.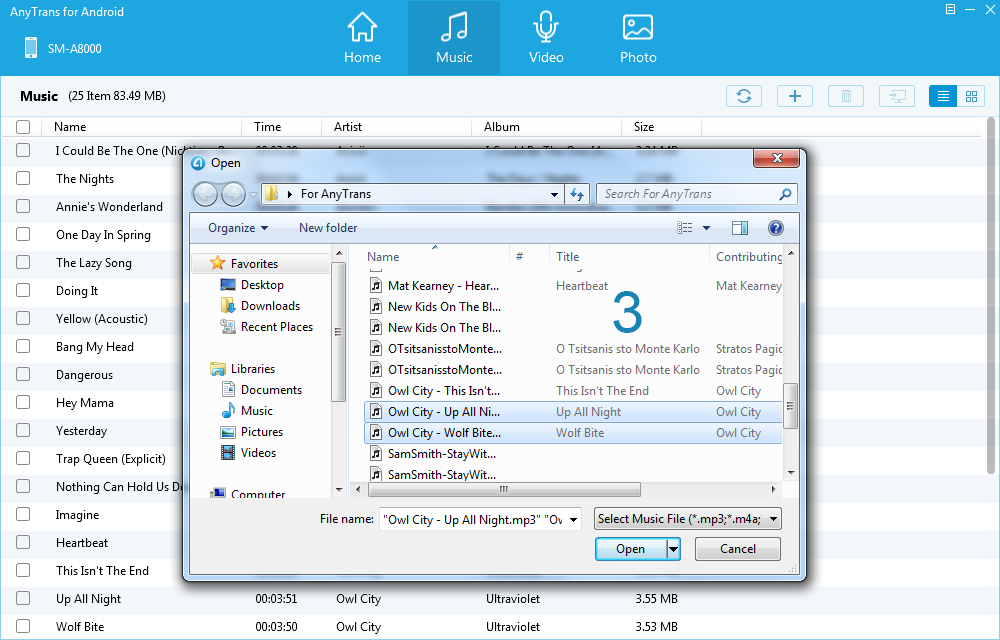 Step 3:

Transferring.

Do as following:
Click Open (4) to start the transferring
Wait for the transferring process
The transferring starts automatically after clicking Open.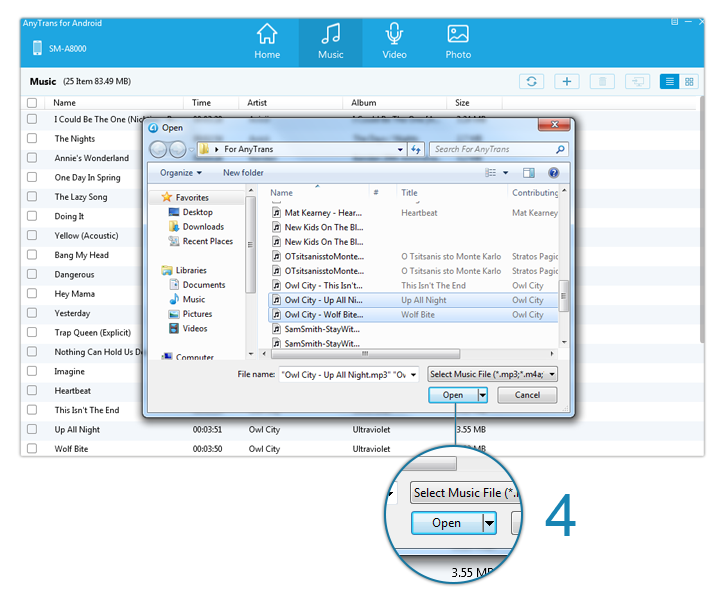 Please do not disconnect your device during the transferring. If you want to cancel the transferring, please click button (5) from the upper right corner of the processing window.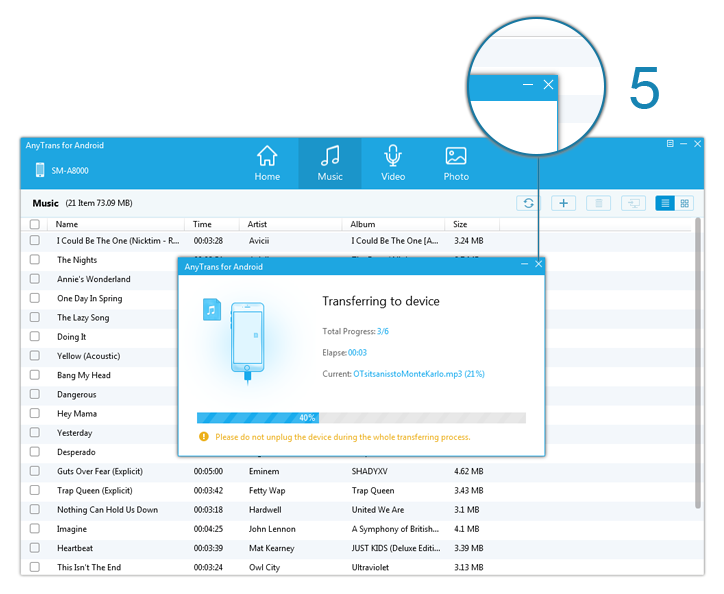 Once transferring process completes, you will see the Complete screen.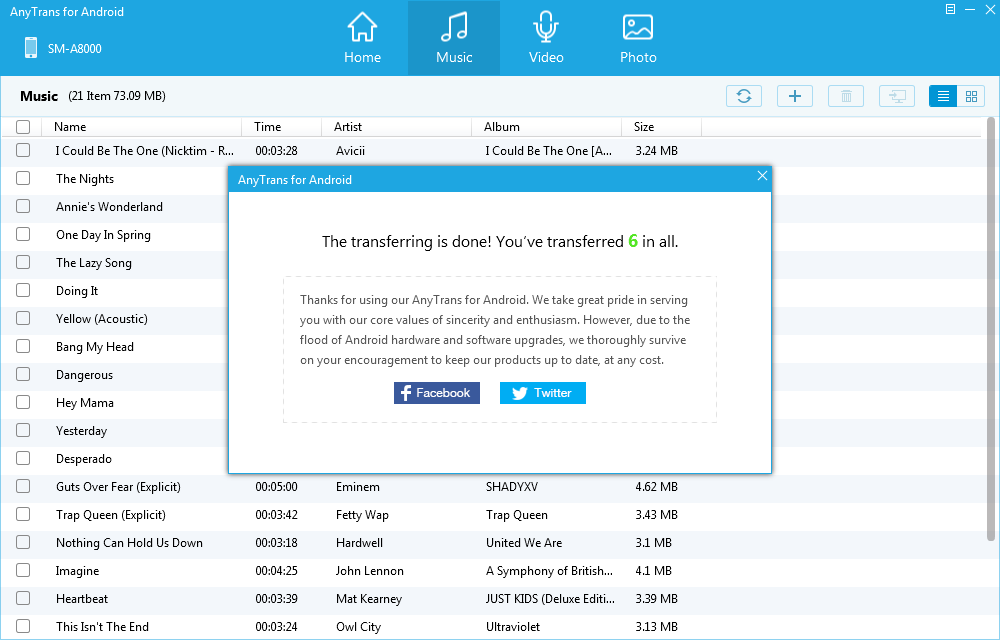 Ask for Help or Contribute to This Guide