Getting Started
Learn the basics, preparations and device management to facilitate your routine use. Please refer to the following guide to make good use of AnyTrans for Android.
1.

Settings

To make AnyTrans for Android recognize your device and have permission to manage your data, please open USB Debugging on Device firstly. Then, please install some drives on your computer and device. Please refer to steps below to do that:

1. Open your phone > Go to Settings> Developer options> open USB Debugging option.

2. Open AnyTrans and connect your device with USB cable.

3. Allow AnyTrans to install Android ADB Drives on your computer.

4. Allow AnyTrans to install iMobieDaemon.apk on your device.

The location of USB Debugging may slightly vary due to different phone brands and Android versions. But it's basically under Settings>Developer options. You may also search online for "USB Debugging" of you own phone.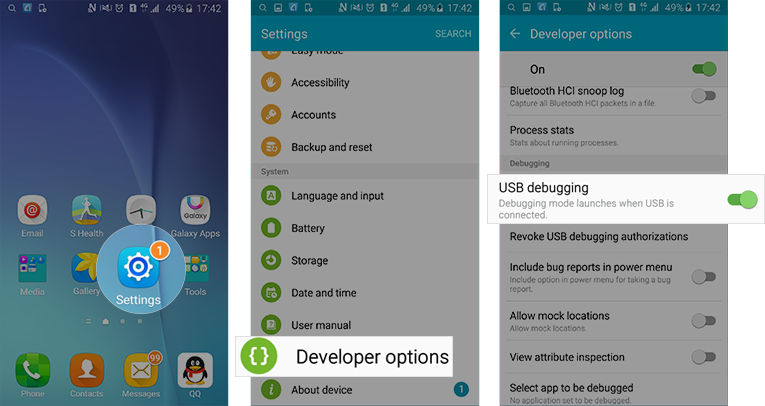 USB Debugging Mode can be enabled in Android to facilitate a connection between an Android device and computer.
All third party apps need ADB drives on your computer to get your device recognized and connected. AnyTrans for Android will install this on your computer automatically when it detects there is no such drive on your computer. Please click "Yes" to agree AnyTrans for Android to download and install this drive.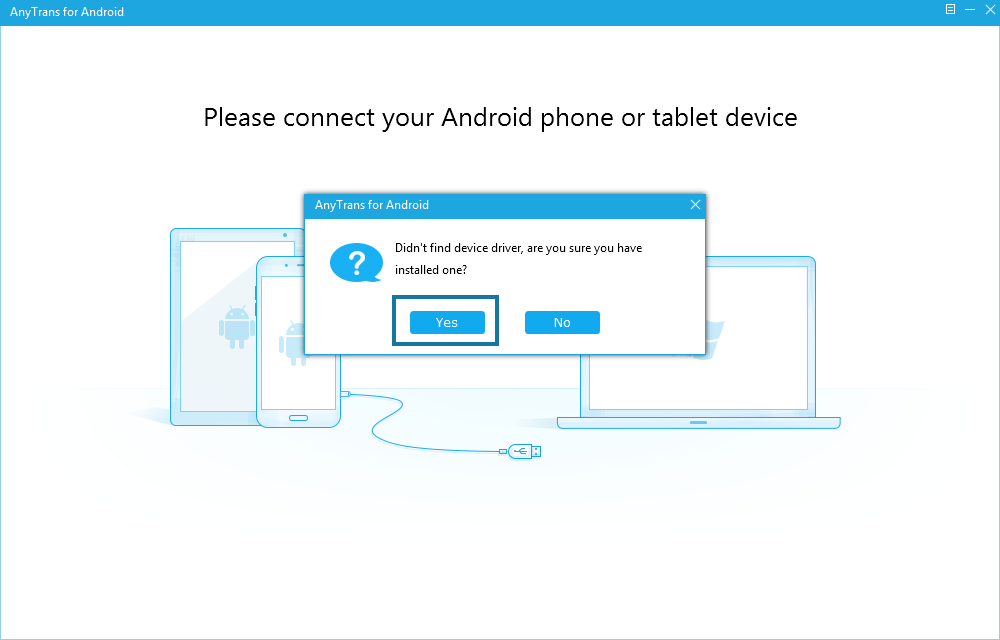 After the downloading completes, please click "Install" to continue.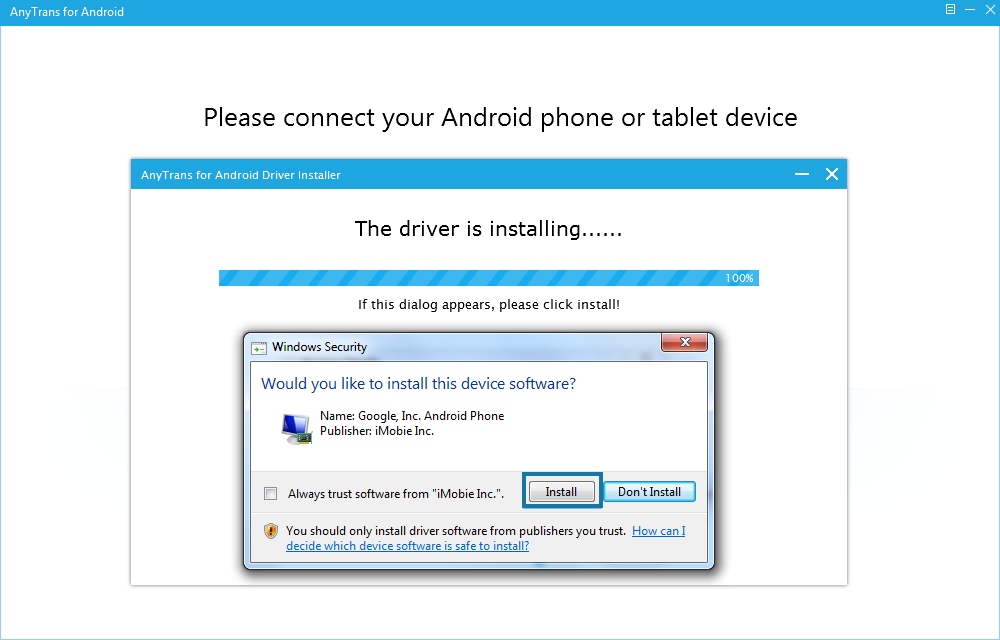 1.Since all 3rd party apps need this drive to detect your deice, AnyTrans may skip this step for the drive has existed on your computer.
2.Please make sure the internet connection is fine while downloading the drive.
After installing the drive on computer, AnyTrans for Android will install an app called iMobieDaemon on your device for managing data on it. Please allow this operation and do not disable or uninstall it during the data transferring process.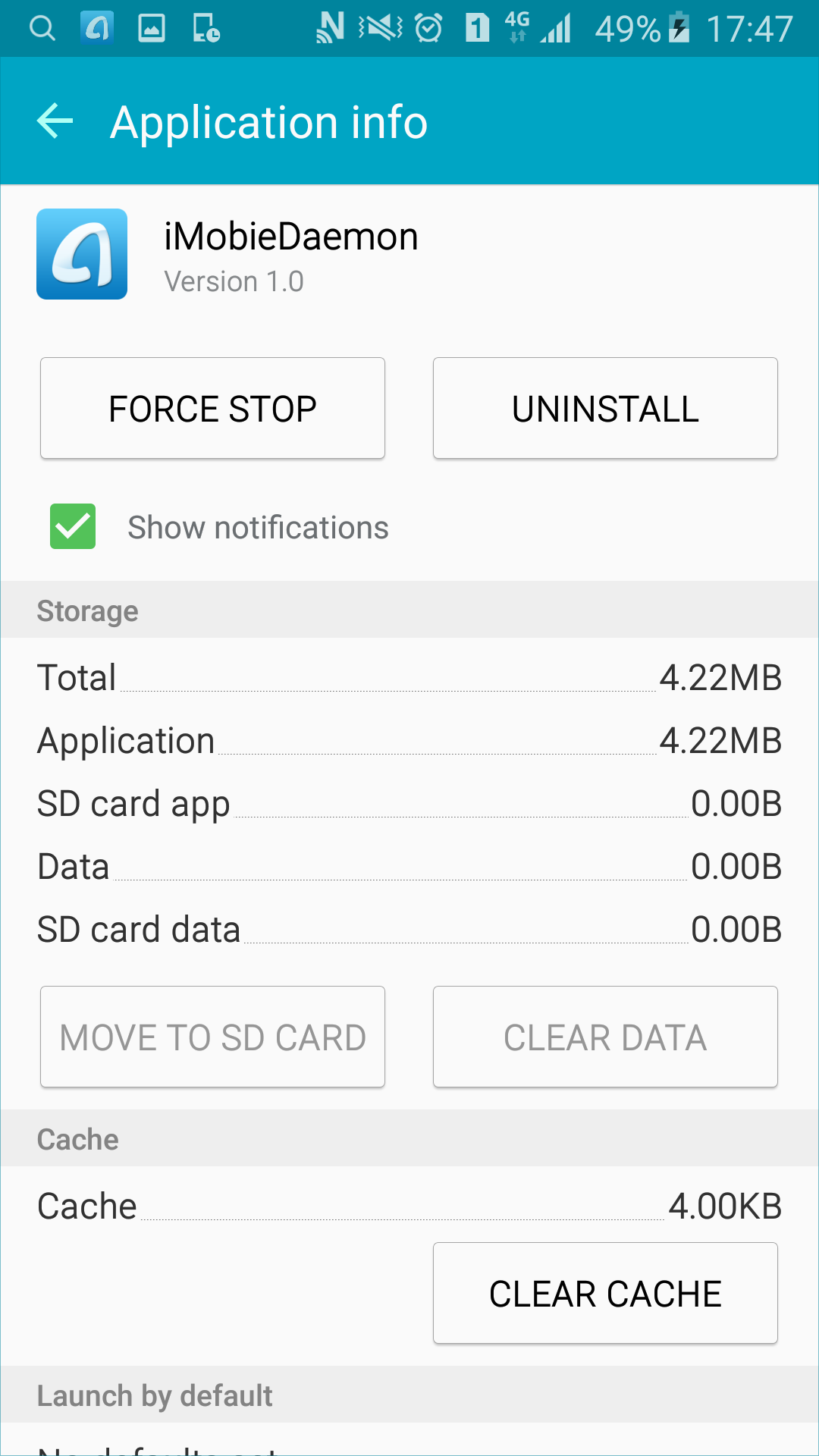 iMobieDaemon is safe on your device and will close automatically after you close AnyTrans.
2.

Main Interface

Please launch AnyTrans for Android on your computer after installing it successfully. Then, please connect your device to computer with a USB cable. If you do not connect your phone to computer or you phone isn't recognized, you will see the interface below: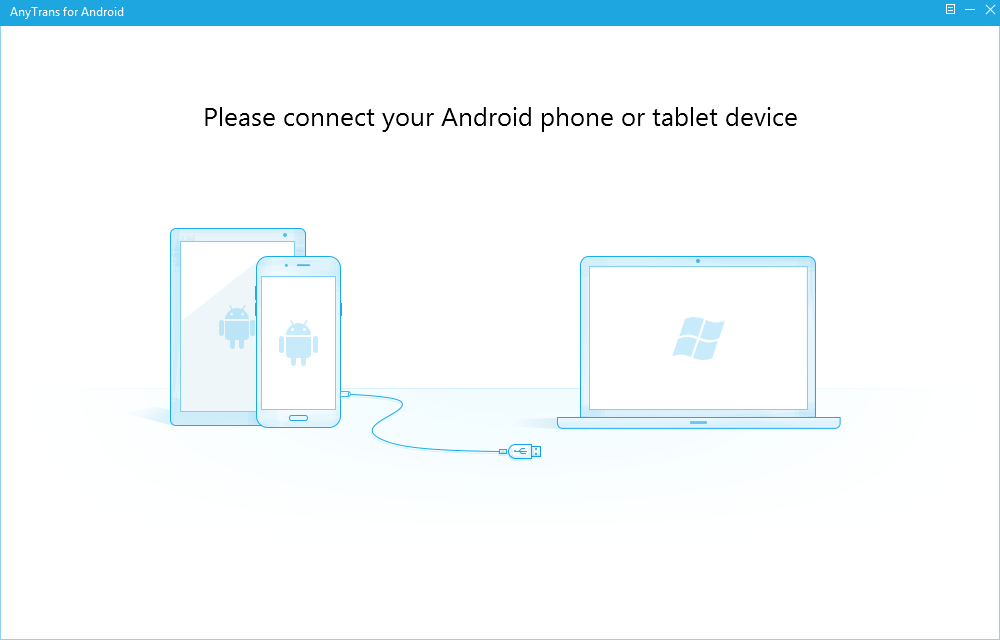 Once the device is been detected, the main interface will display. You will see your phone storage as well as basic info about your phone on the home page.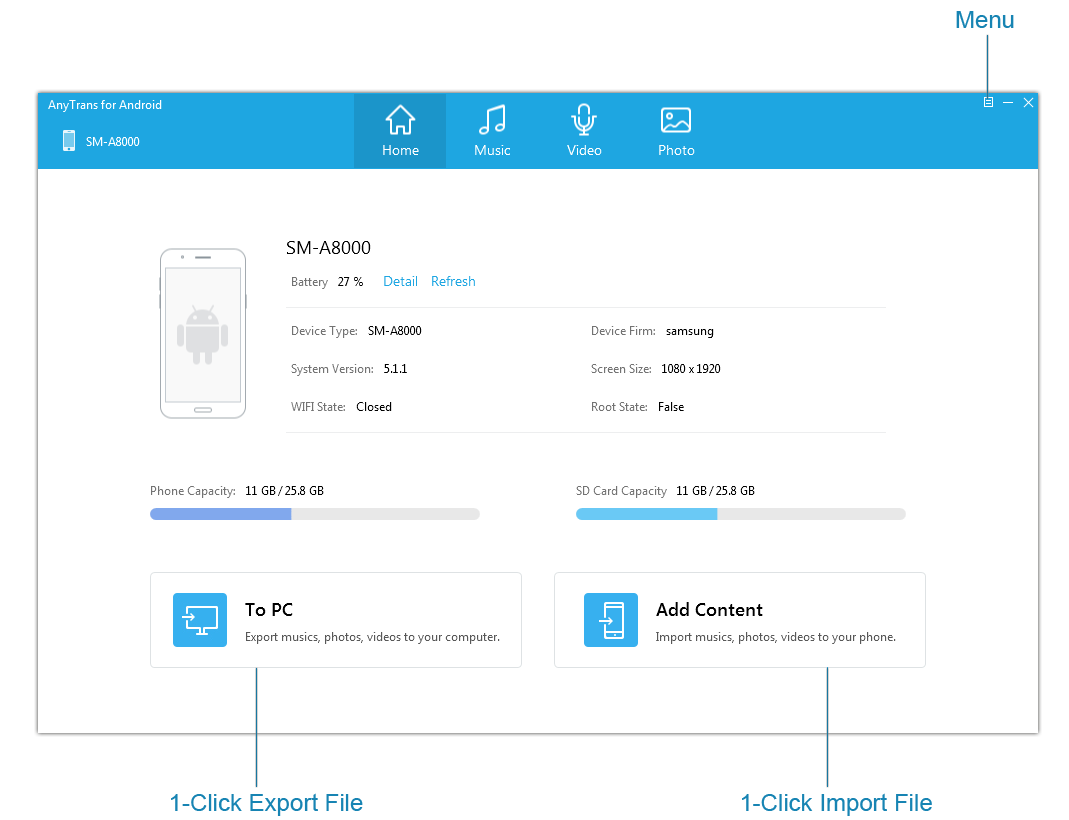 By clicking Detail, you can learn more info about your device.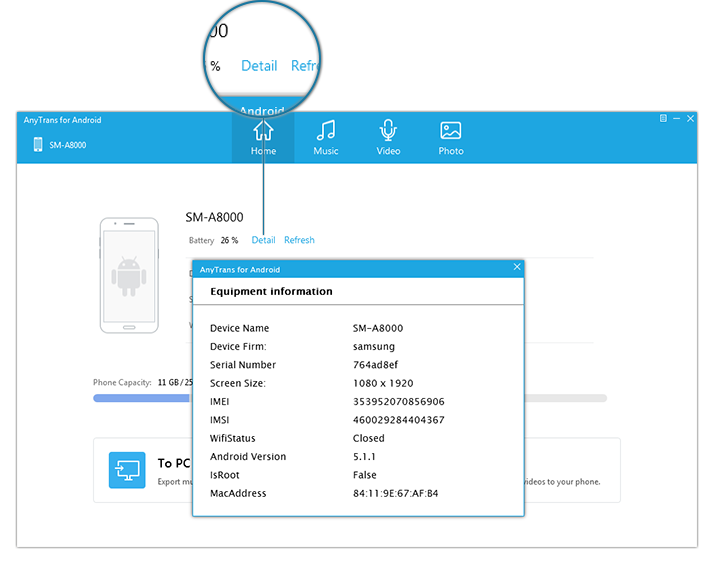 Ask for Help or Contribute to This Guide