Camera Roll Management
Camera Roll records a lot of precious moments in your life. How to manage these photos is a big task for some customers. Undoubtedly, AnyTrans helps you own an enjoyable Camera Roll management, whatever transferring Camera Roll photos to computer, between iOS devices and from device to iCloud directly. Please refer to the following guide to make good use of AnyTrans.
Step 1:

Preparations.

Do as following:
Open AnyTrans on your computer
Connect your iOS device to computer via the USB cable
By default, AnyTrans will detect your iOS device automatically. If you don't connect your iOS device to computer or your iOS device is not recognized, you will see "Connect your iPhone, iPad or iPod to start" on the interface.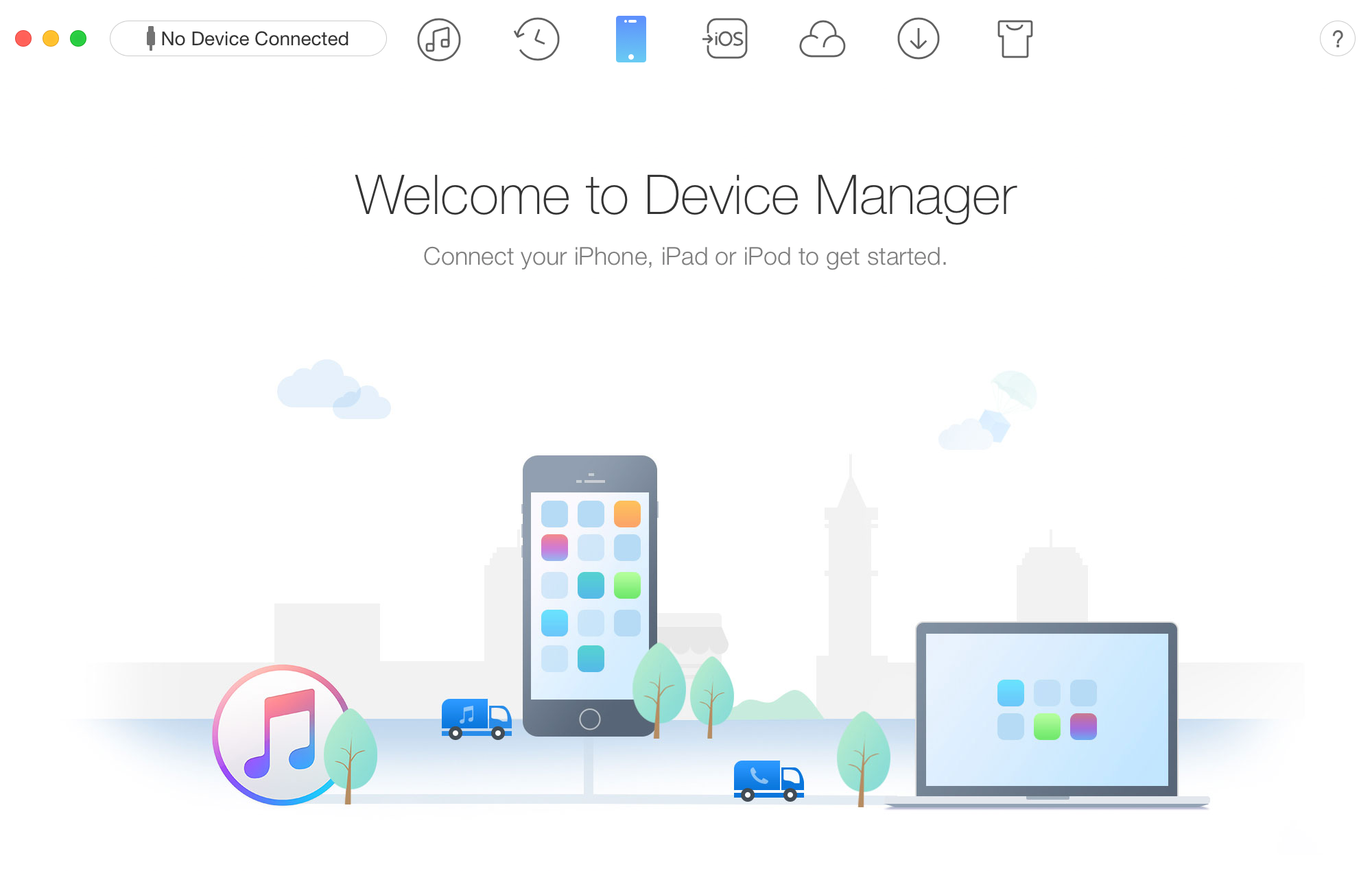 Once your iOS device is recognized, the interface below will display.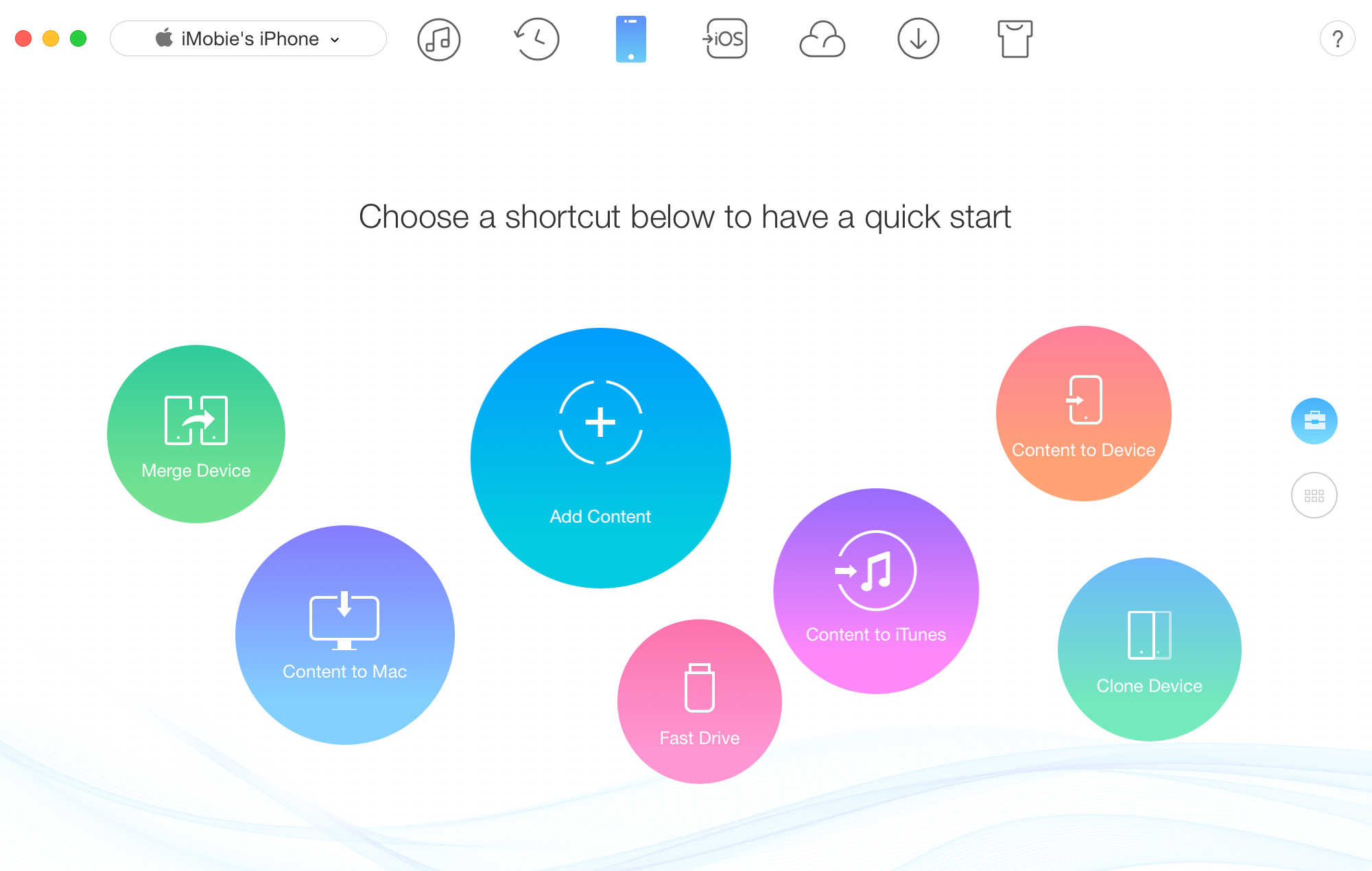 If AnyTrans fails to recognize your iOS device, you can try to fix this issue by following troubleshooting steps:
① Please download the latest version of AnyTrans.
② Check whether your USB cable is loose. If it is, please reconnect it. If your USB cable is broken, please give new one a try.
③ Reinstall iTunes.
④ Please log in your computer as Administrator account.
⑤ If problem persists, please contact our Support Team for further diagnosis.
Step 2:

Selection.

Do as following:
Click the button to manage files by category
Click the Photos option
Choose Camera Roll
Once unfold the Photos option, you will see the Camera Roll option. After the loading process is completed, it will display the number of photos on the upper right of the Camera Roll icon. If it shows empty in Camera Roll icon, it indicates that there is no photo in device.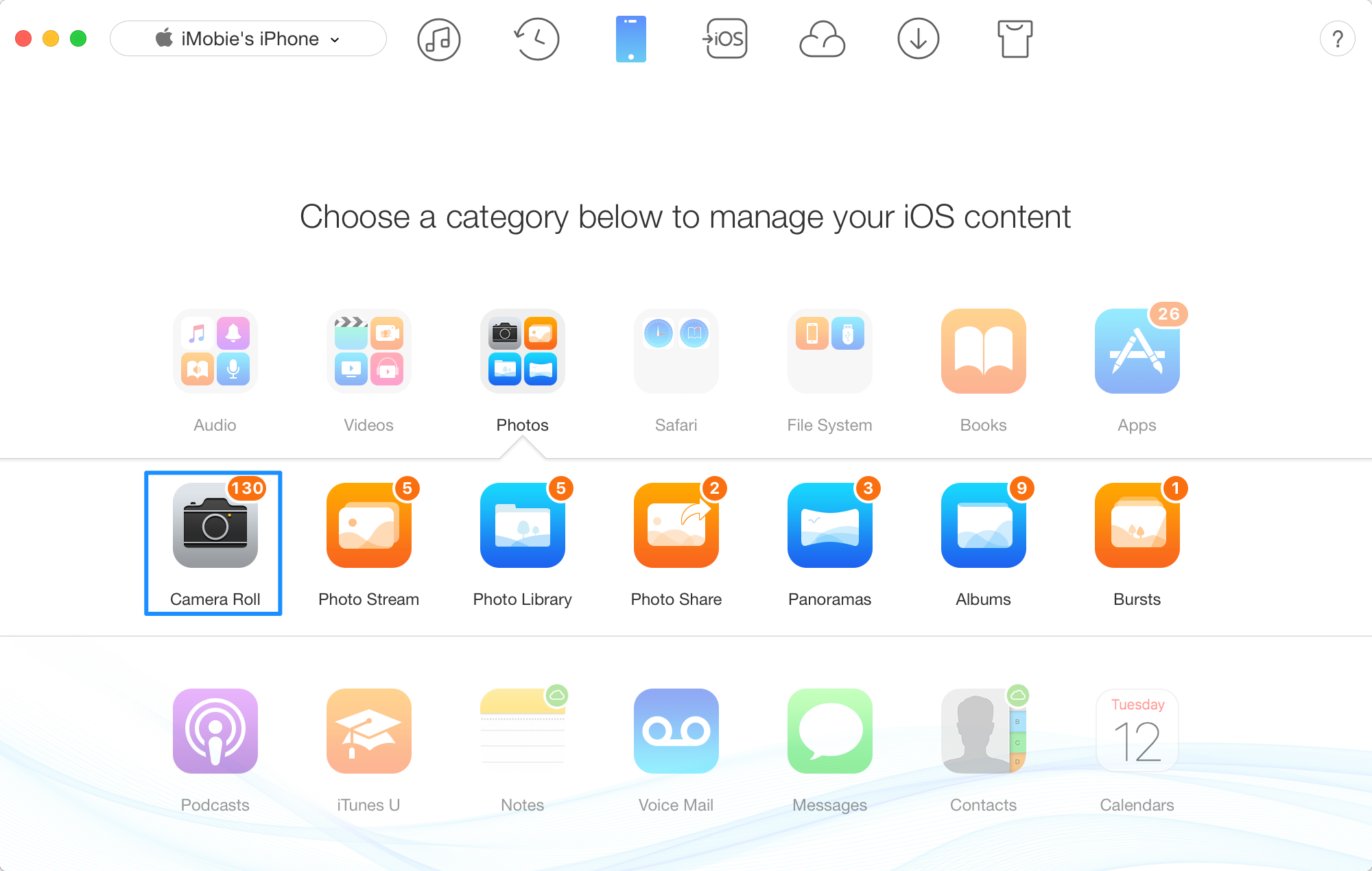 Step 3:

Transfer.

Do as following:
Choose the photos you want to transfer
Click button (To Computer)
Select the export path on computer
For better management of your photos, you can change the preview mode by clicking

. Except for transferring photos to computer, you can also transfer photos between devices by clicking

button. If you want to upload Camera Roll photos from device to iCloud, please click

button. If AnyTrans does not load your photos correctly, please refresh the page by clicking

button.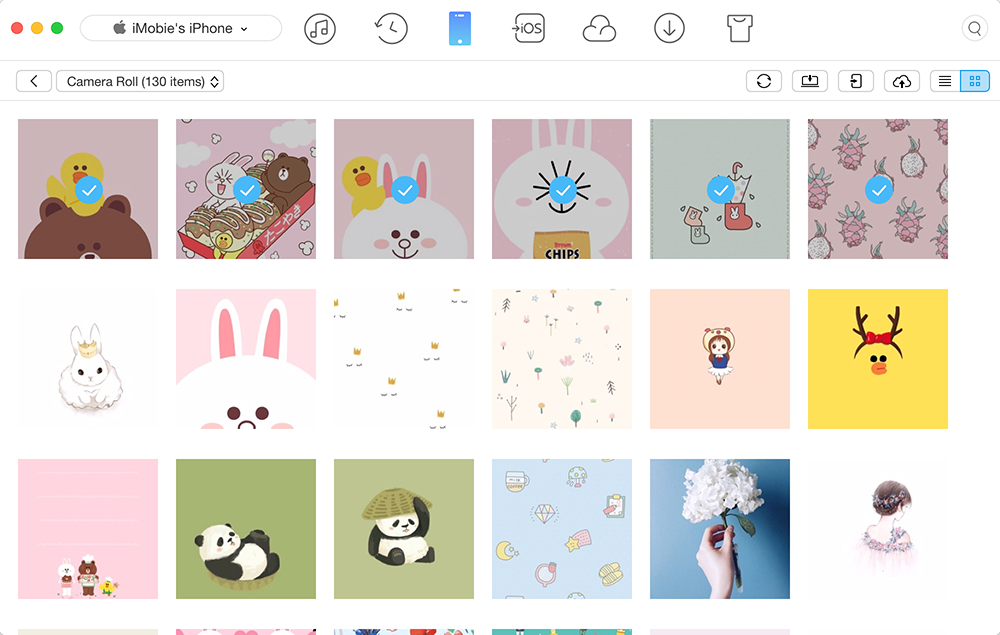 1. Apple blocks the permission to let the third party software delete the photos from Camera Roll on devices running on iOS 8.3 and later due to the security issue.
2. If you want to selectively choose your desired photos, you can constantly press the Shift key (for Mac) or Ctrl key (for Windows) on the keyboard to make it.
Once the transferring process is completed, you will see Transferring Completed Page. To locate photos exported on computer, please click "view files". To go back to the previous page, please click "transfer more items".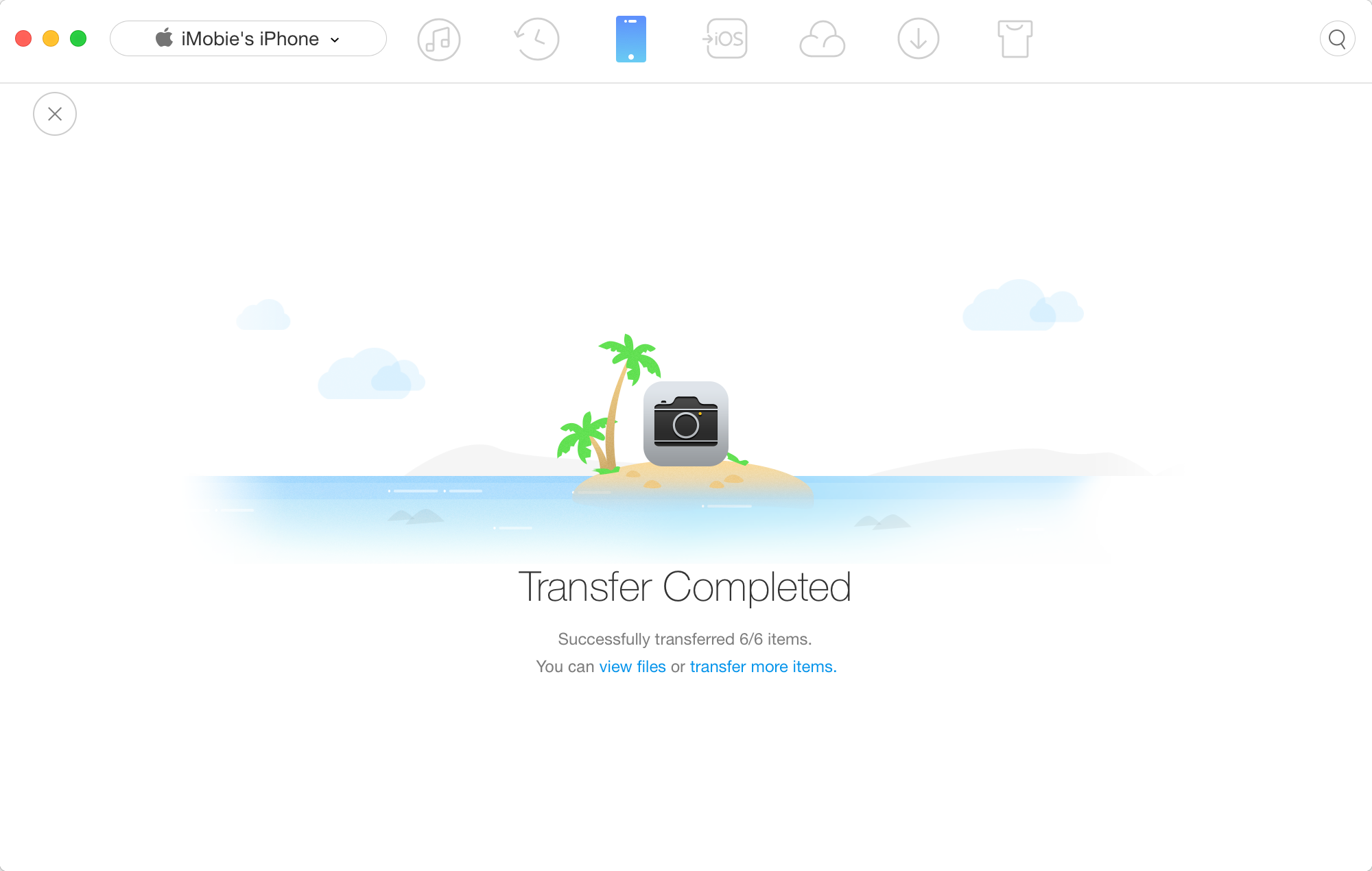 1. If you sign out your iCloud account from device, the Camera Roll photos will not be kept on your device.
2. If you switch your iCloud account on device, the Camera Roll photos will be removed.
Ask for Help or Contribute to This Guide