How to Clone All Contents from One iDevice to Another
AnyTrans makes it possible to copy all of your iDevice contents to another iDevice, including Music, Playlists, Movies, Ringtones, Voice Memos, TV Shows, Music Videos, Home Video, Camera Roll, Photo Library, Photo Stream, Albums, iTunes U, Notes, Message, Contacts, Calendar, Call History and App. Throughout the clone feature, all data reserved on your old iDevice will be moved to your new iDevice. As we have released a new brand version of AnyTrans, please upgrade from the link below: https://www.imobie.com/anytrans/download.htm
Here is the detailed User Guide of AnyTrans 5: https://www.imobie.com/guide/anytrans/clone-device.htm
Please check the internet connection is normal(both computer and device)when using clone feature.
Warning: Please don't disconnect your iDevices while cloning data, or the data will be erased permanently. So please ensure the USB cables connect stably.
Step 1: Connect two of your iDevices after launching AnyTrans. Then, you will see the main interface.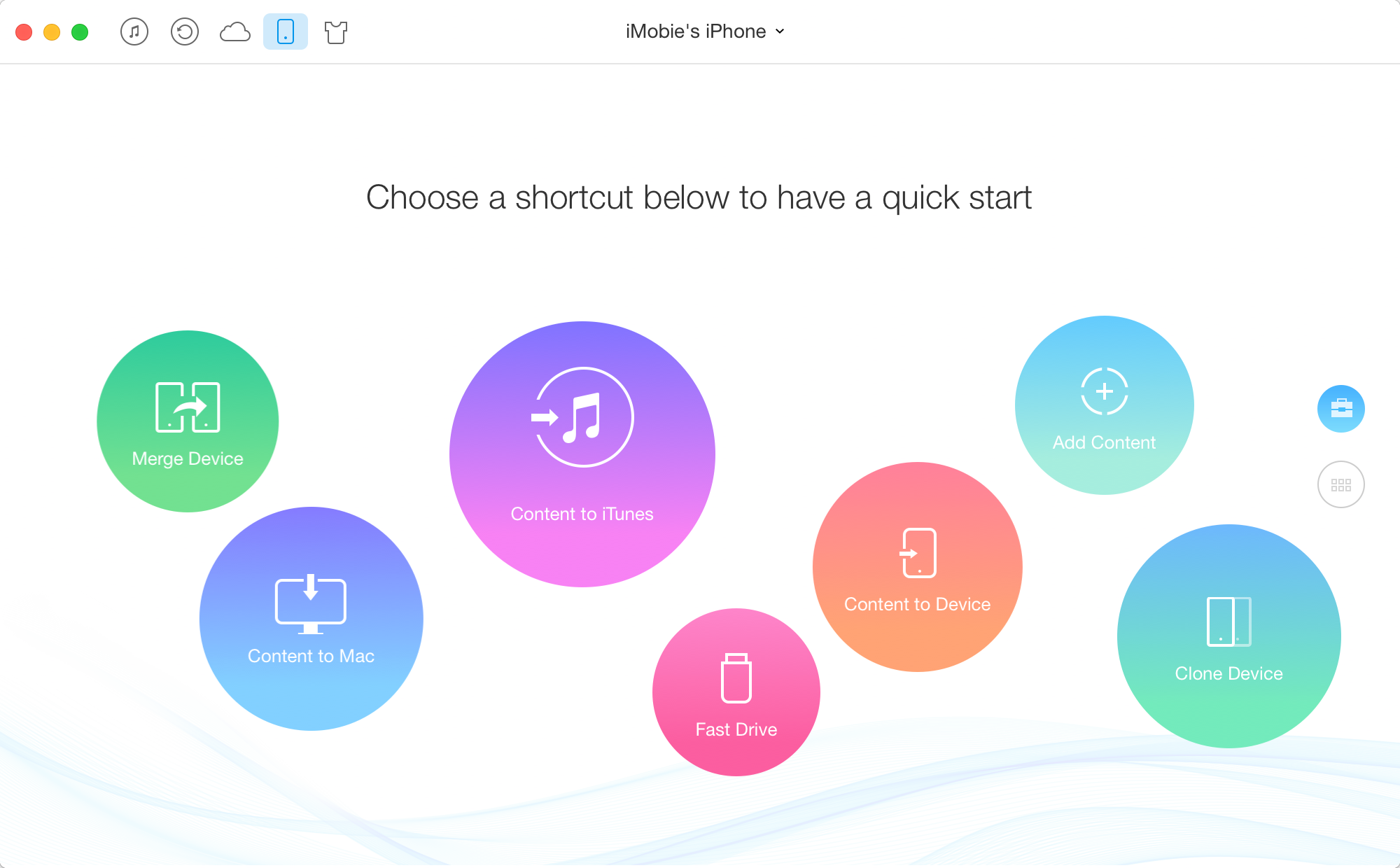 If AnyTrans can't assess data within several minutes, please click this button

to refresh manually.
Step 2: Please select one iDevice as target object, and click "Clone" button. Next, you will enter into clone management interface.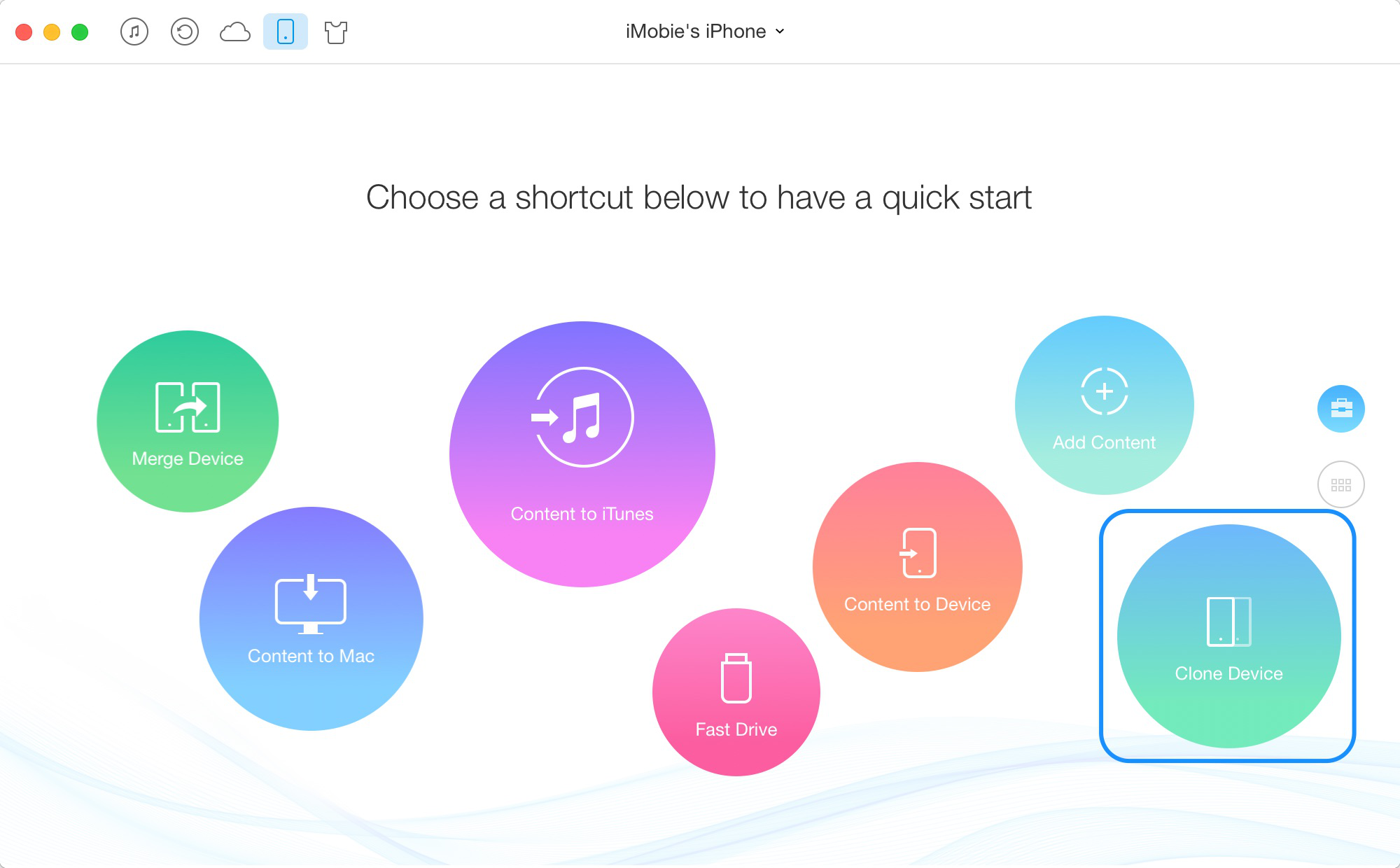 Step 3: Pick up the data you wanted to clone. Later, you will start to the clone process.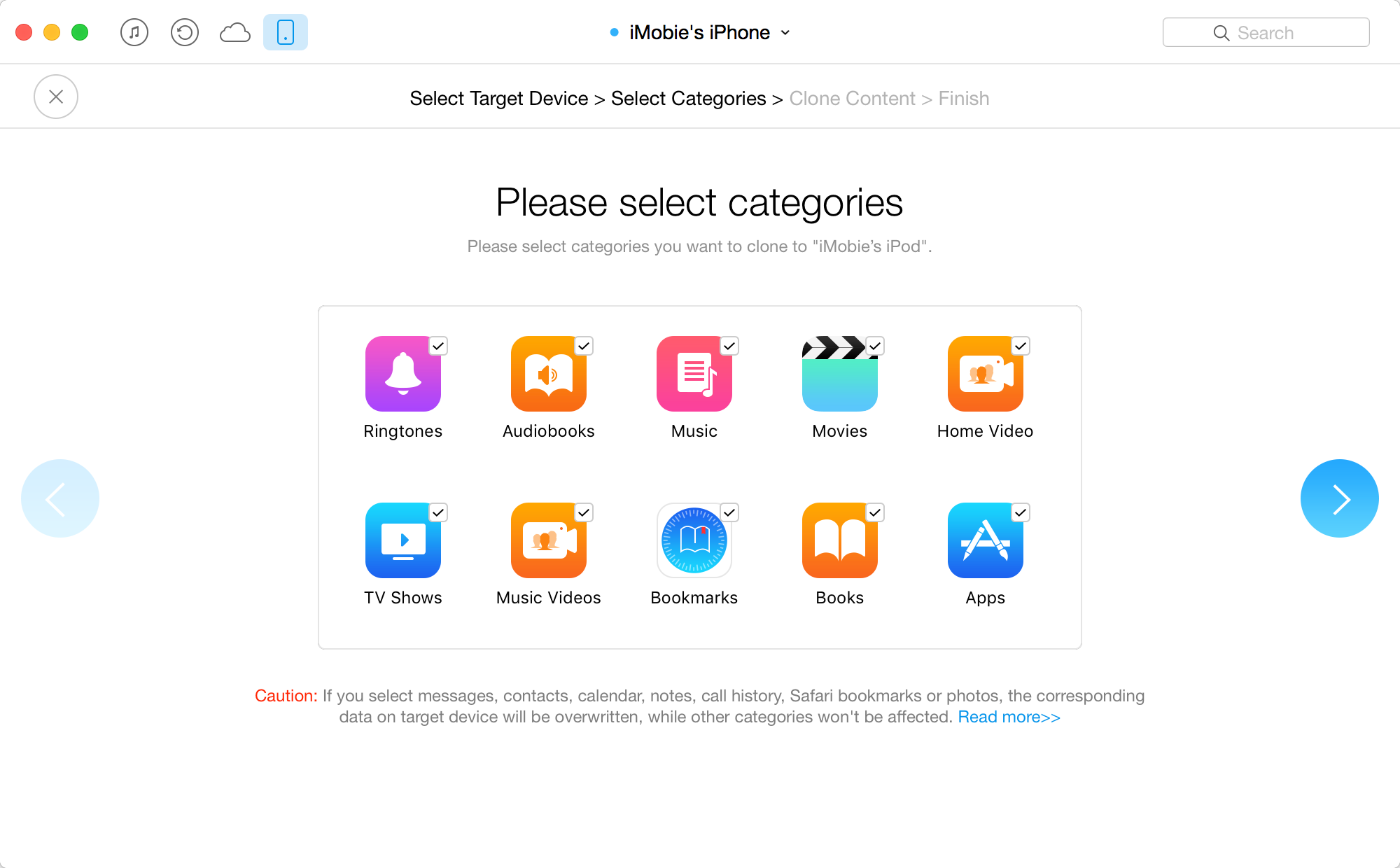 If apps cloned to target device are unavailable after finishing clone process, please open Wifi and input your Apple ID according to the hint.
Still Have Questions Regarding This Guide or AnyTrans? Please Feel Free to Let Us Know.
Ask Your Question
Ask for Help or Contribute to This Guide