iCloud Backup Management
If you back up your iPhone, iPad, or iPod touch with iCloud, you'll have a copy of your information to use in case your device is ever replaced, lost, or damaged. To manage iCloud backups, AnyTrans is definitely your optimum choice, including viewing backups, transferring backups to computer and even deleting redundant ones. Please refer to the following guide to make good use of AnyTrans.
Step 1:

Preparations.

Do as following:
Launch AnyTrans on your computer
Click the button to choose iCloud Content function
Log in your iCloud account (s)
After inputting correct Apple ID and password, please click

button to log in your iCloud account (s) . At the same time, please make sure the Internet connection is stable. Moreover, AnyTrans takes your privacy seriously and will never keep any record of your Apple account info or content at any time. Please just use it at ease.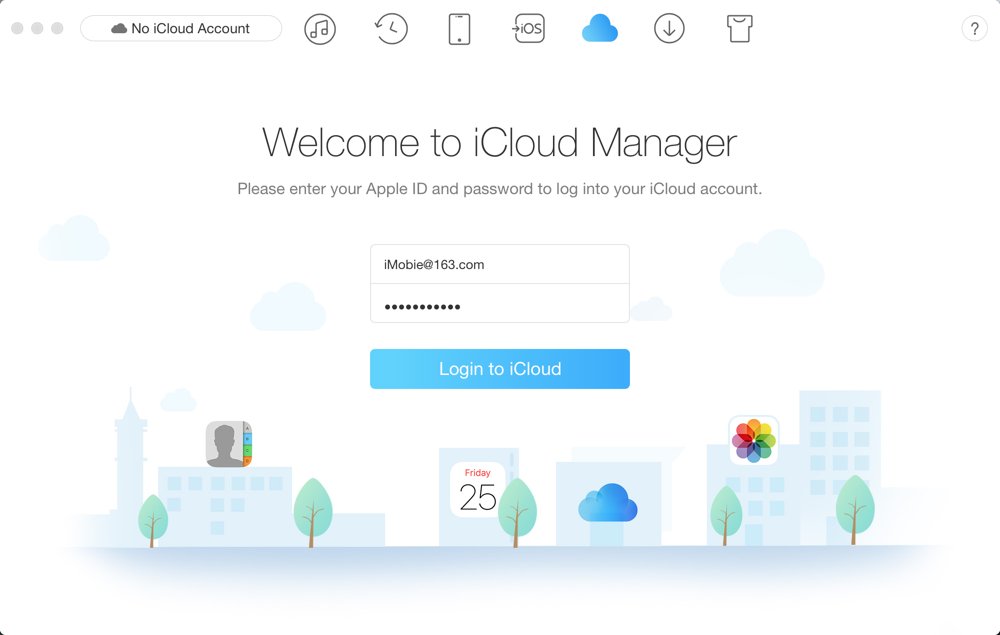 Apple will not let you log in your iCloud account on the third party app with turning on TWO-STEP VERIFICATION, so please turn off TWO-STEP VERIFICATION temporarily.
Step 2:

Selection.

Do as following:
Click the button to manage files by category
Click the iCloud Backup option
Download an iCloud backup from the list
After entering iCloud Backup option, AnyTrans will list all iCloud backups in your account automatically. And you can click

button to set the output format of data, the export path and backup path. By clicking

button, you can locate the save path of the downloaded iCloud backup on computer. If you want to delete unwanted backups, please just click

button.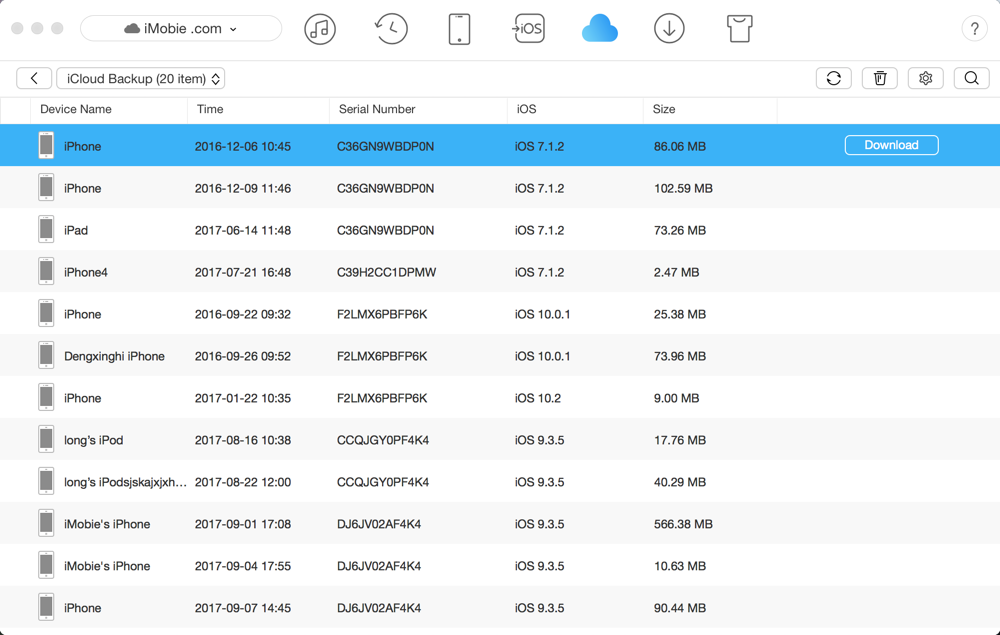 Step 3:

Transfer.

Do as following:
Click View button & choose the data you want to transfer
Click button (To Computer)
Select the saved path on computer
In the file management page, you can click

button to change the format of exported files.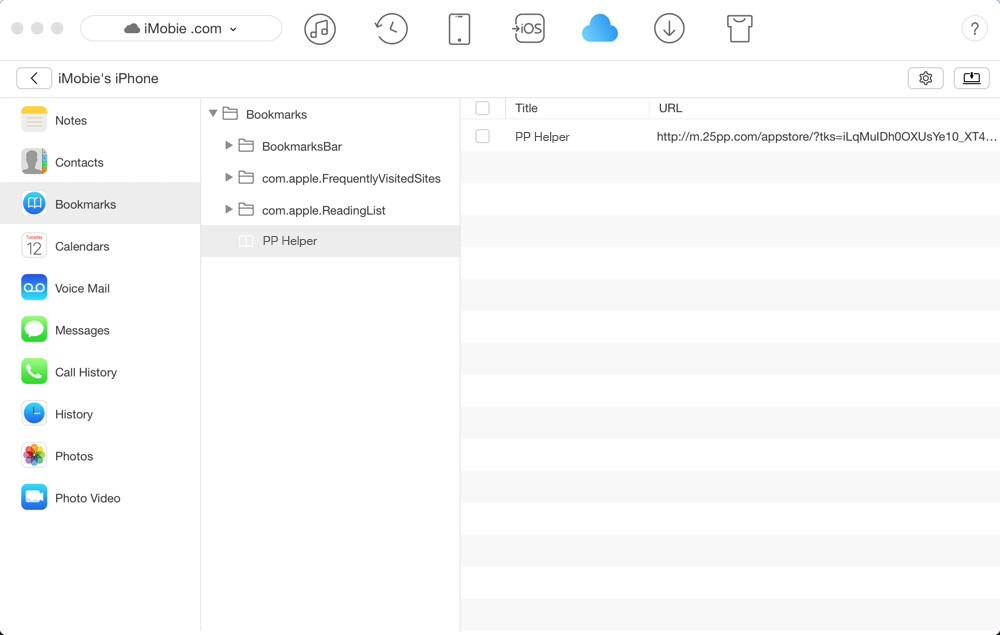 Once the transferring process is completed, you will see Transfer Completed Page. To locate the data exported on computer, please click "view files". To go back to previous page, please click "transfer more items" option.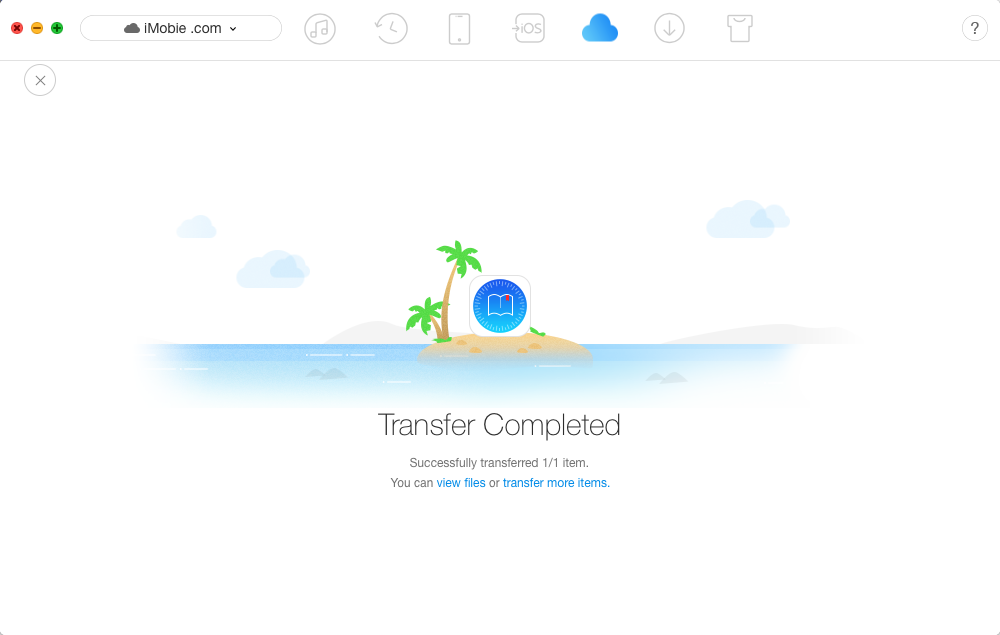 Ask for Help or Contribute to This Guide