How to Browse iDevice File System & iPhone Backup Files
Unlike Android operating system, the files on iOS device cannot be viewed. For an iPhone, iPad and iPod touch, it is too troublesome unless jailbreaking the device. Fortunately, AnyTrans brings much convenience to you. It can recognize all your files or folders from your device, and all backups from computer. In addition, it is also available to create, add and edit the existing files and backup for the connected device. As we have released a brand new version of AnyTrans. Please download the latest version from the link below: https://www.imobie.com/anytrans/download.htm
Here is the detailed User Guide of AnyTrans 5: https://www.imobie.com/guide/anytrans/system-file-management.htm
How to Browse and Edit iOS File System?
Step 1: Turn on AnyTrans to plug your device, and then, choose File System folder.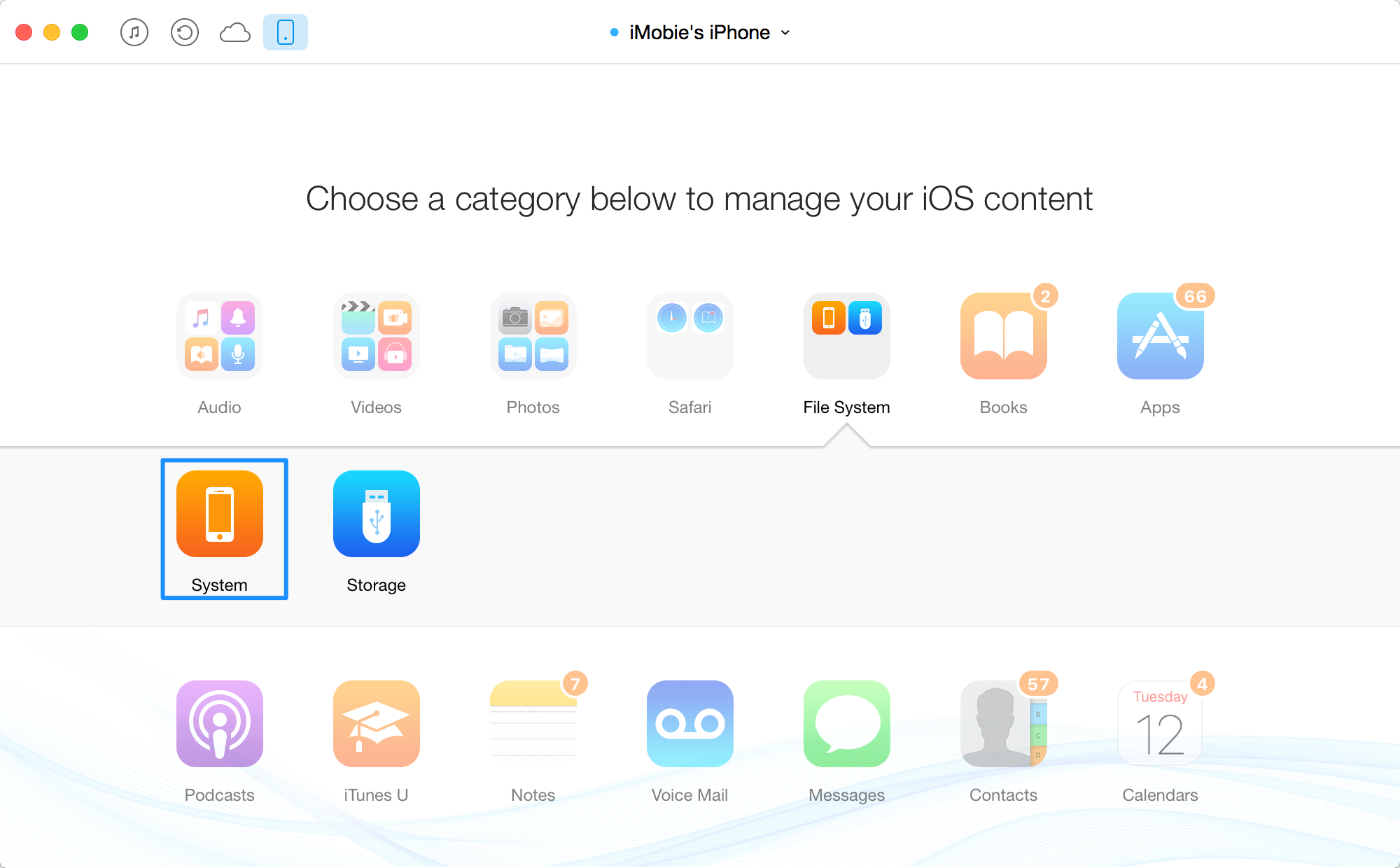 Generally speaking, there are three options for you to choose: System, Storage and JB System. If your device hasn't been jailbroken, the JB System option won't be displayed.
Step 2: Pick one or more files or folders to delete or transfer to computer. Besides, you can add a new File or Folder from the computer. It also supports to rename a specific item.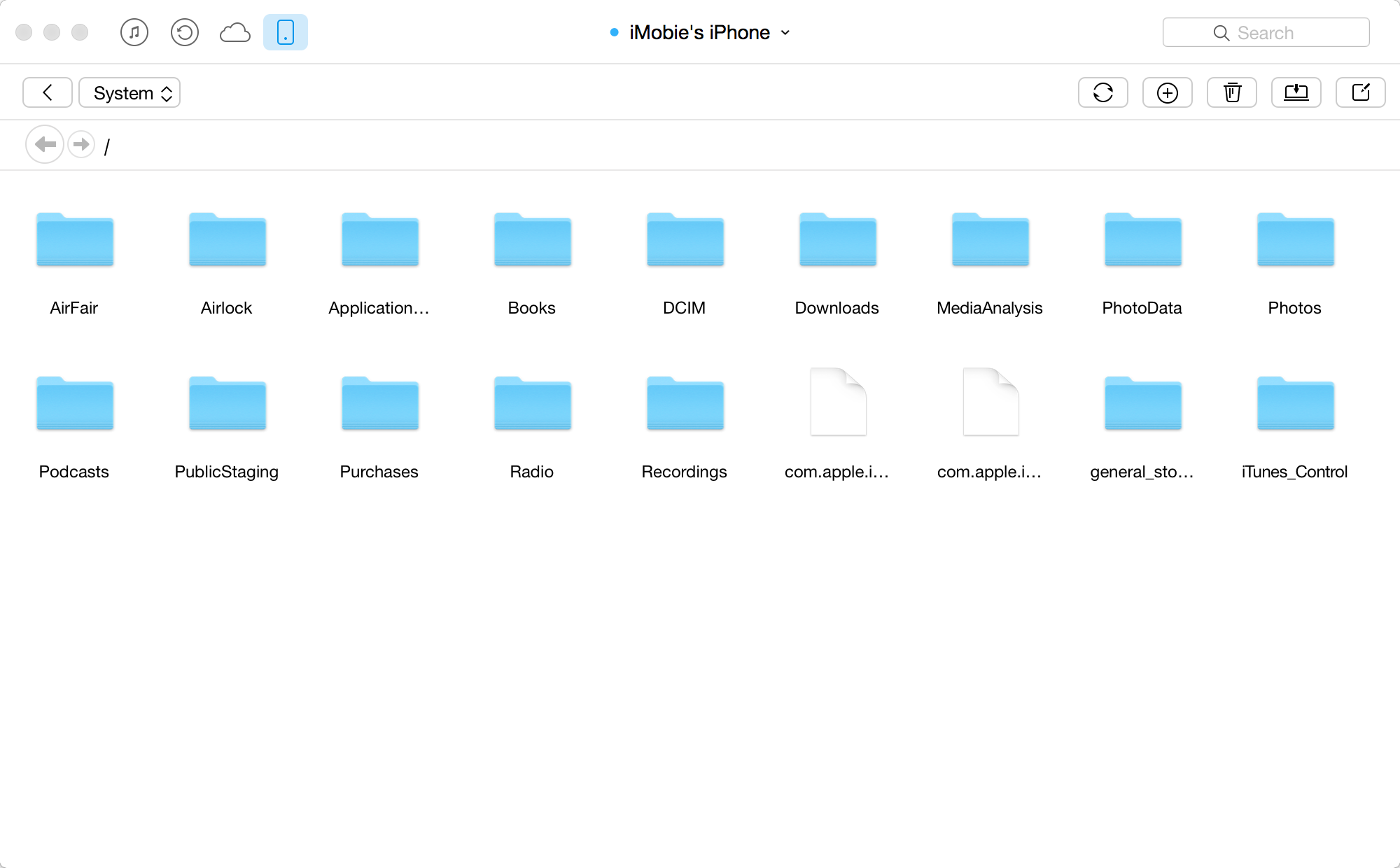 You'd better do nothing for file system of your device, except for creating or adding new files & folders, because you may delete some necessary files mistakenly. For the jailbreaken devices, AnyTrans will give more freedom to do actions, for example, you can change the app icon to avoid two similar icons.
How to Use iOS Device as A USB drive?
Step 1: Launch AnyTrans and click File System folder to choose Storage icon.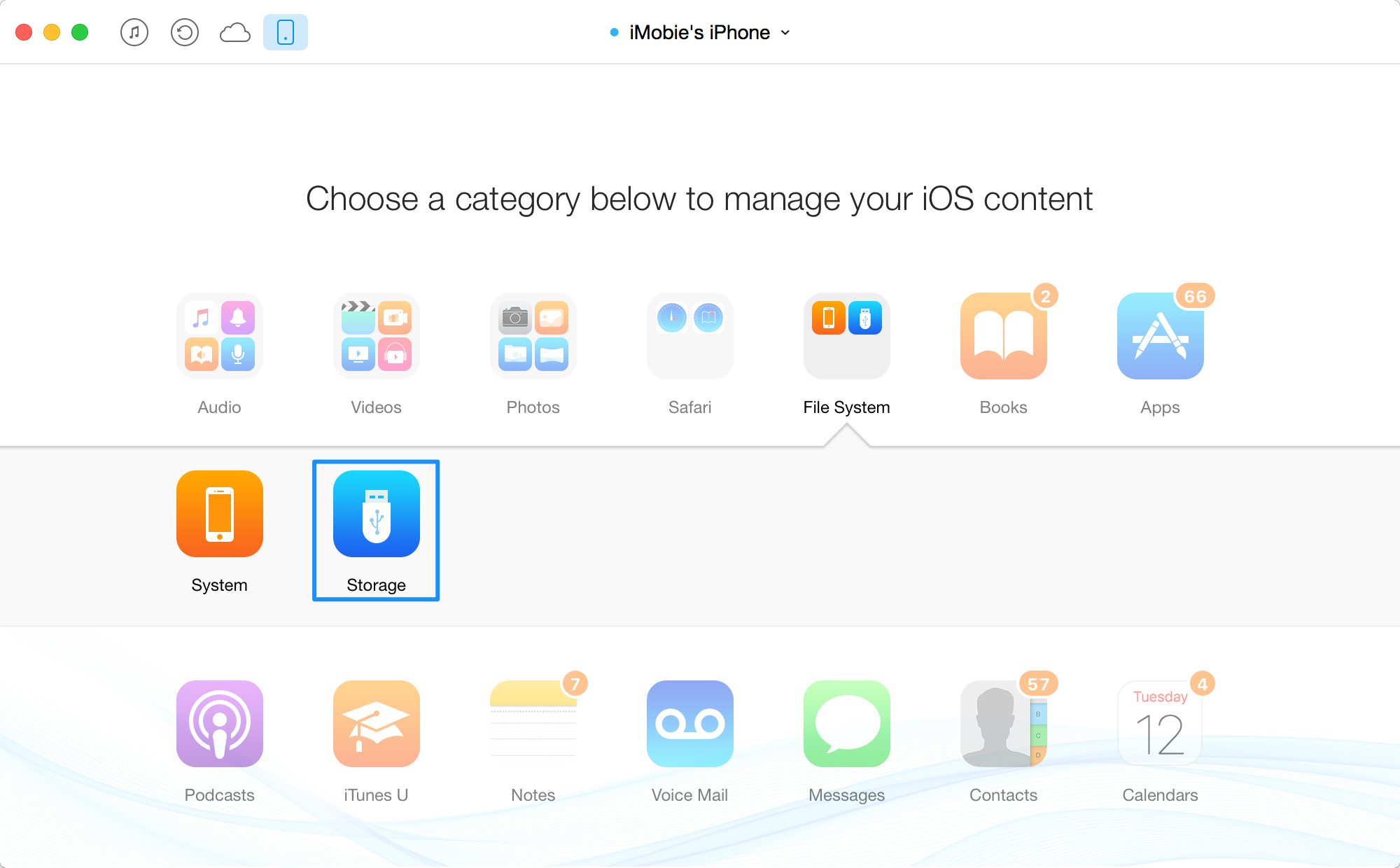 Step 2: When you entered into this interface, it's available to create, add, edit, delete or export files & folders to computer. Simply click the corresponding icon to make it.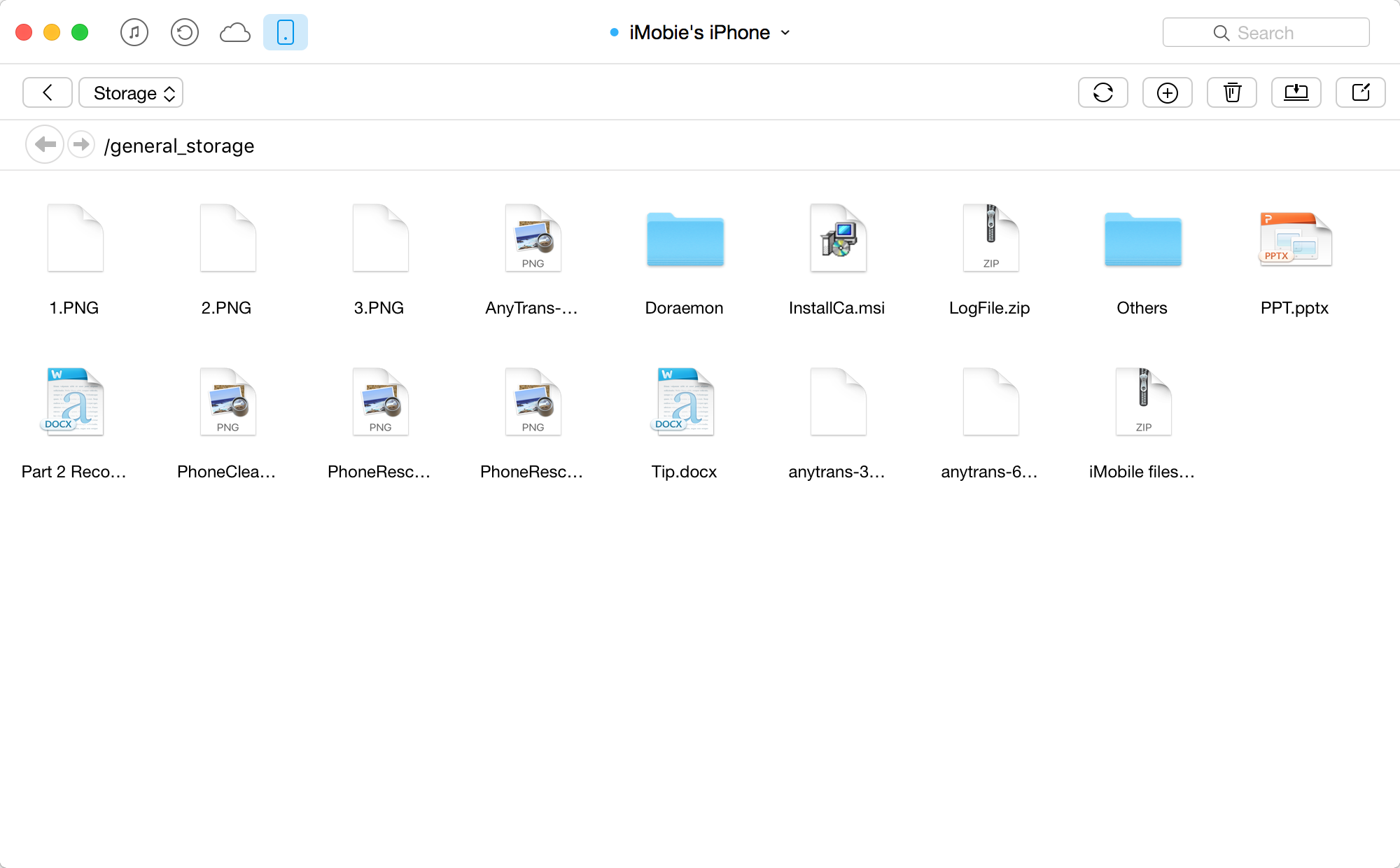 How to Manage All iPhone, iPad Backups files?
Step 1: Connect your device while opening AnyTrans. After loading all information on device, tap Backups for further operation.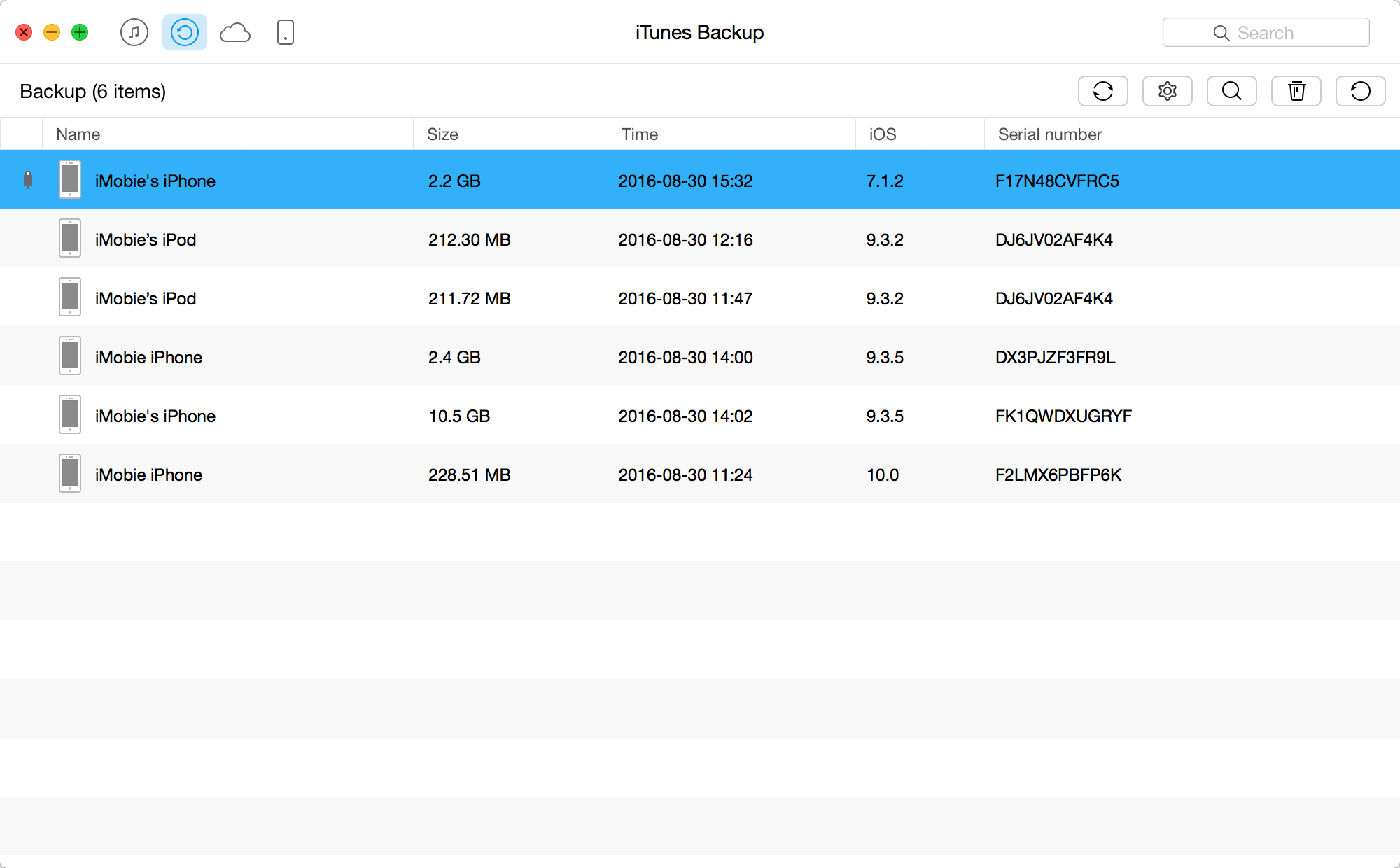 Step 2: Choose a backup to load detailed info, and pick the specific item to selectively transfer to computer.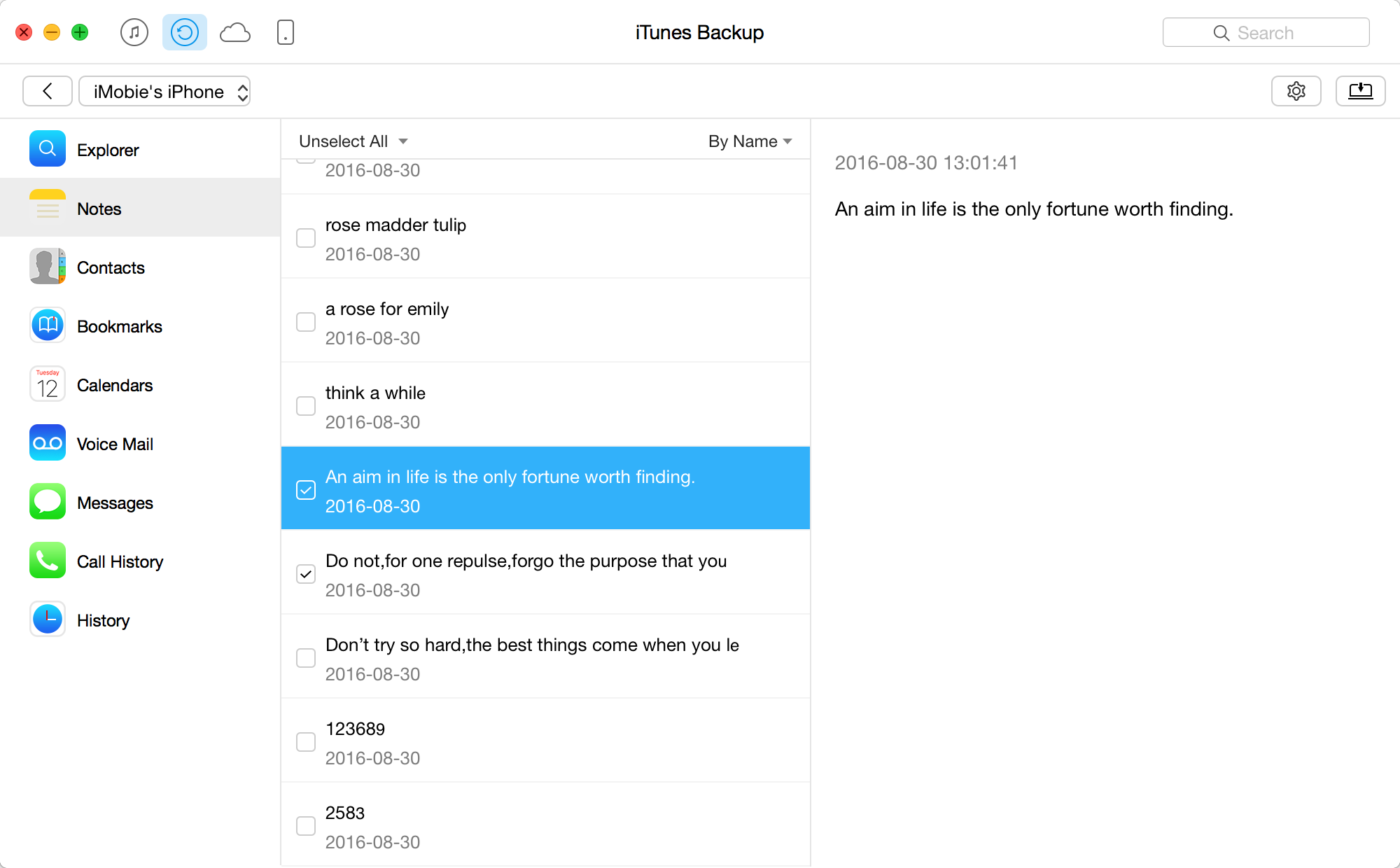 After loading all backups on your computer, AnyTrans will give a list for those backups with the date on the left. You can refresh or delete those backups. It is also accessible to back up your current device via tapping

icon.
Still Have Questions Regarding This Guide or AnyTrans? Please Feel Free to Let Us Know.
Ask Your Question
Ask for Help or Contribute to This Guide