Merge Contents Between iDevices
AnyTrans enables you to merge contents between iDevices without erasing data located in the target device, including Music, Playlists, Movies, Ringtones, Voice Memos, TV Shows, Music Videos, Home Video, iTunes U, Notes, Message, Contacts, Calendar, Call History and App. By using the merge feature, all data can be moved from your previous iDevice to a new one. AnyTrans will merge the data between the target device and the original equipment, and it will skip the duplicate data automatically. As we have released a new brand version of AnyTrans, please upgrade from the link below: https://www.imobie.com/anytrans/download.htm
Here is the detailed User Guide of AnyTrans 5: https://www.imobie.com/guide/anytrans/merge-device.htm
Please check the internet connection is stable (both computer and device) when using merge function.
Step 1: Launch AnyTrans after connecting two iDevices to computer. Then, you will see the main interface.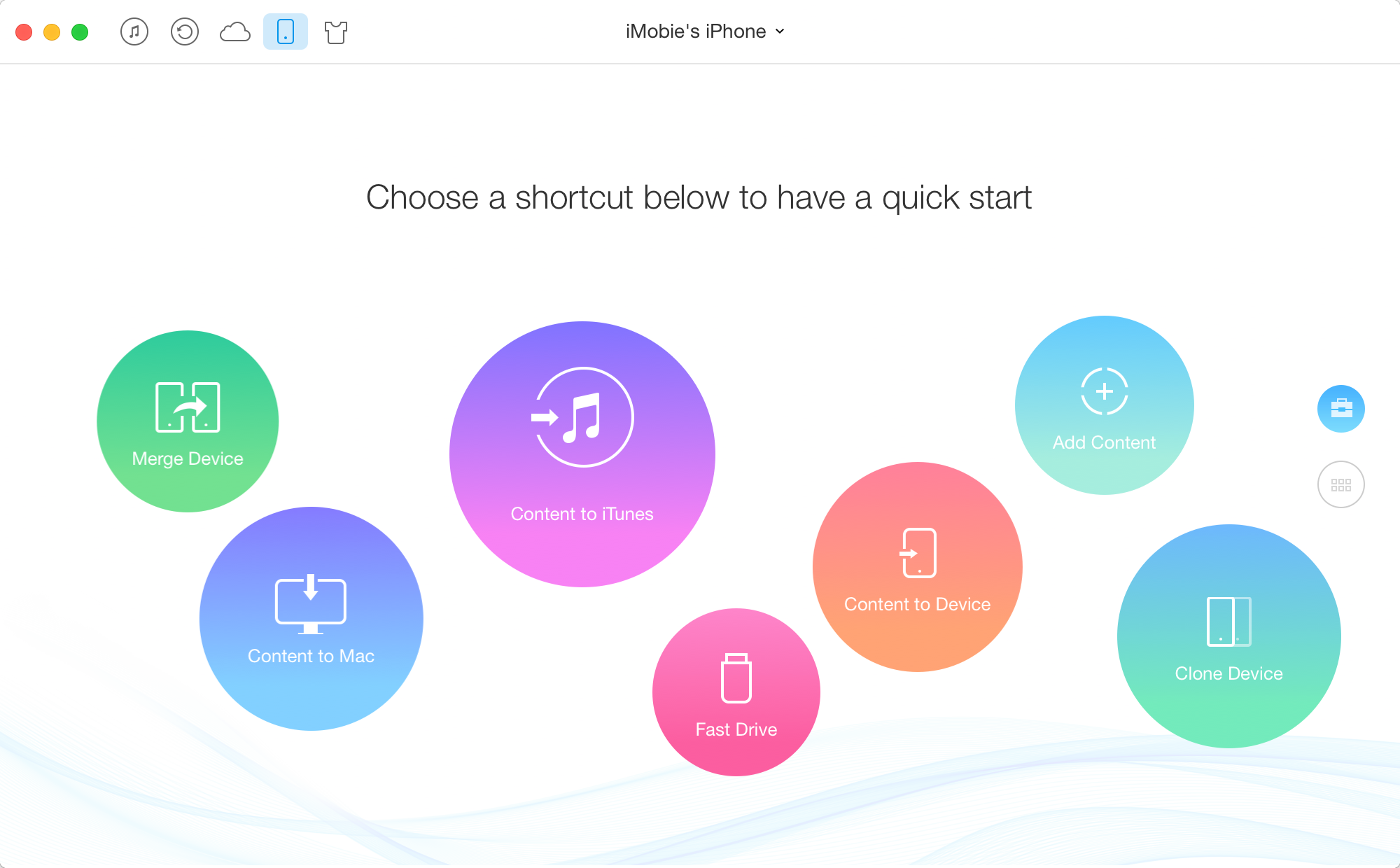 Make sure the iOS version of iDevice is iOS 6 or later. And if the iPod Touch is iOS 6, you can view the data merged after restarting it.
Step 2: Choose one iDevice as original device and click "Merge Device" button. Next, you will enter into merge management interface.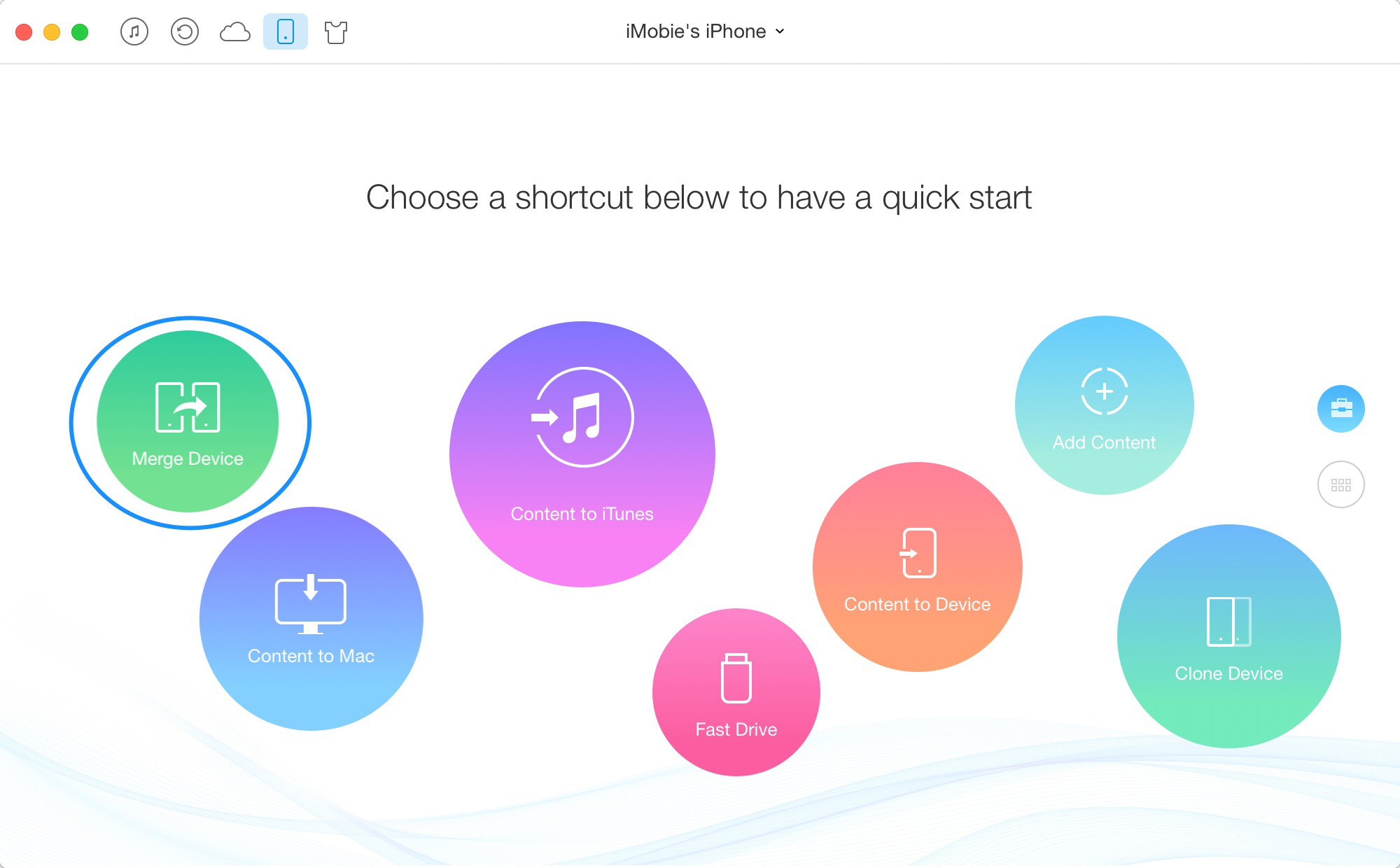 If the iOS version of iPod Touch is 6 or 7, it can only merge iMessages. But if its iOS version is iOS 8, it can both merge text messages and iMessages.
Step 3: Select data you want to merge and start to your merge process.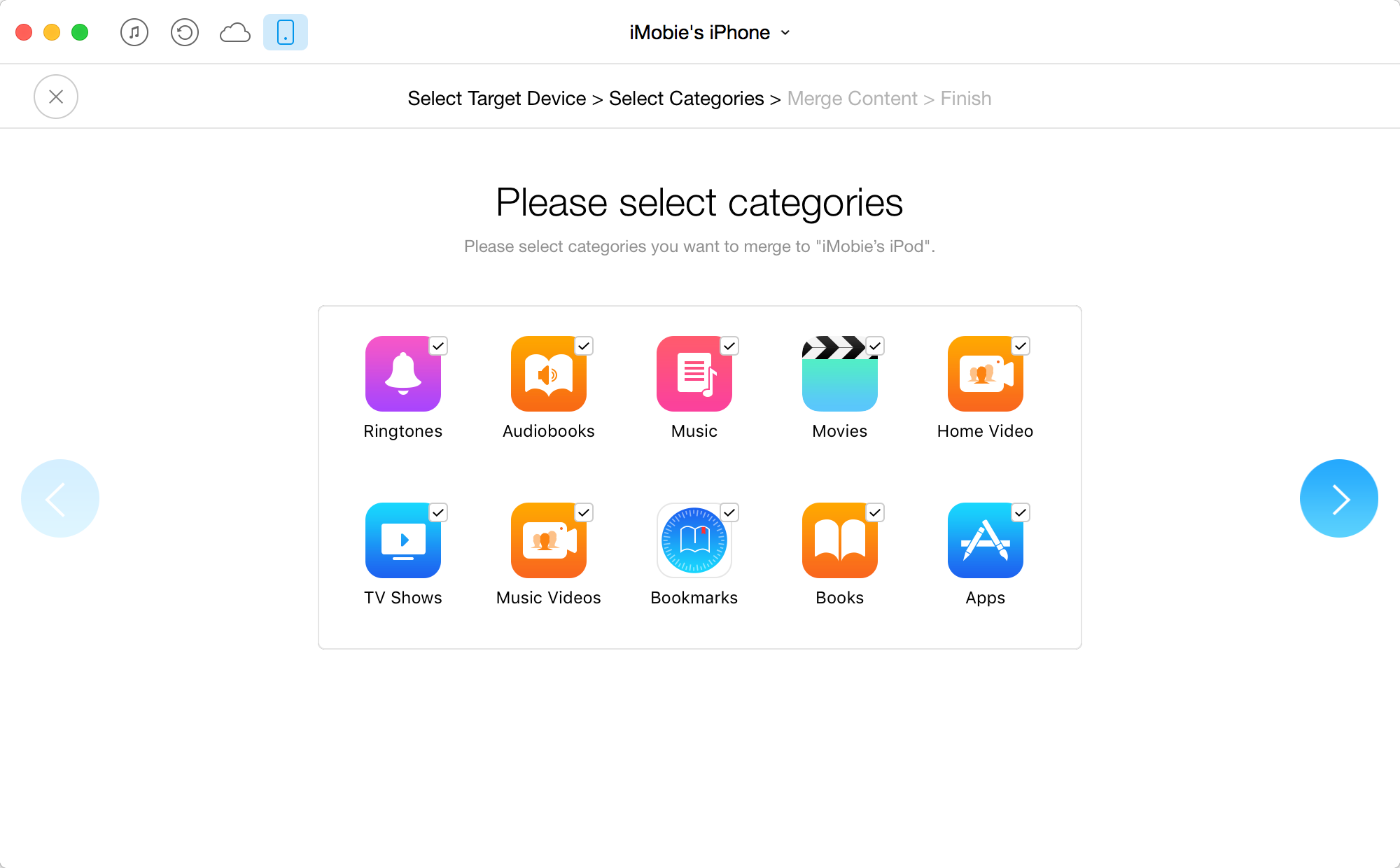 If the iOS version of iDevice (whatever original device or target device) is iOS 8.3, some apps and data can't be merged.
Still Have Questions Regarding This Guide or AnyTrans? Please Feel Free to Let Us Know.
Ask Your Question
Ask for Help or Contribute to This Guide