As we have released a new version of AnyTrans for Android 2.0 and updated the guide, please visit the new guide below:
https://www.imobie.com/guide/anytrans/android-to-android.htm
Transfer Content between Devices
Changing new Android device may become less excited when you realize that all the important or sensitive data was still remained on the old Android phone. With AnyTrans for Android, you can transfer all file types from old Android device to the new one with 1-click. Please refer to the following guide to make good use of AnyTrans for Android.
Step 1:

Preparations.

Do as following:
Launch AnyTrans for Android on your computer
Connect your Android devices to computer via USB cables
To start, please make sure you have enabled USB debugging on your devices. By default, AnyTrans for Android will detect your Android devices automatically. If you don't connect your Android devices to computer or your Android devices are not recognized, you will see the interface below.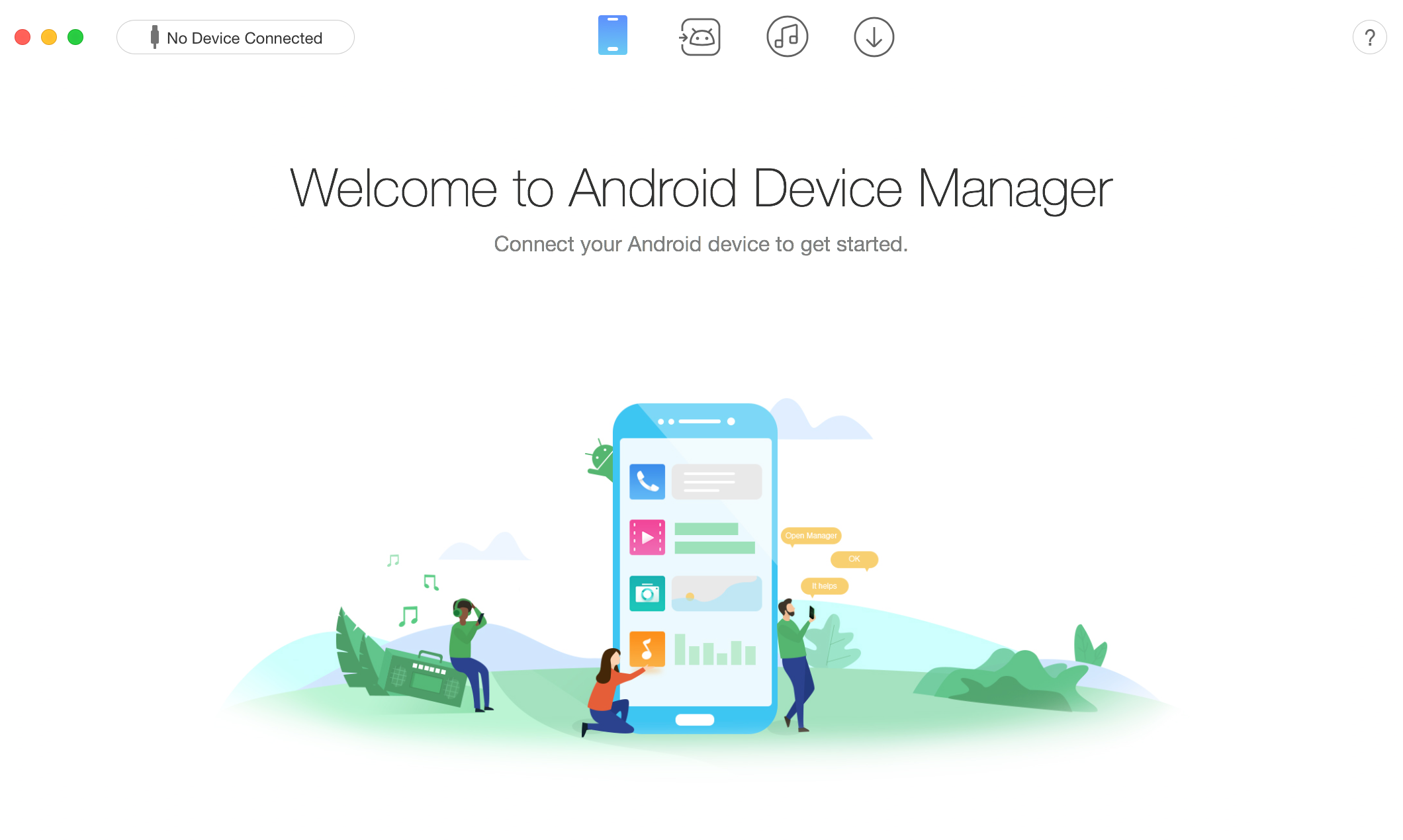 When you connect Android device to Windows computer at the first time, your computer will install USB Driver for your device automatically.
Once your Android devices are recognized, the main interface will display.
If AnyTrans for Android fails to recognize your Android devices, you can try to fix this issue by the following troubleshooting steps to solve this problem.
Step 2:

Selection.

Do as following:
Choose Content to Device option
Click button
Choose the category you want to transfer
After clicking

button, AnyTrans for Android will load your files automatically. And AnyTrans for Android only lists the file icon for you to select when your Android device has such files.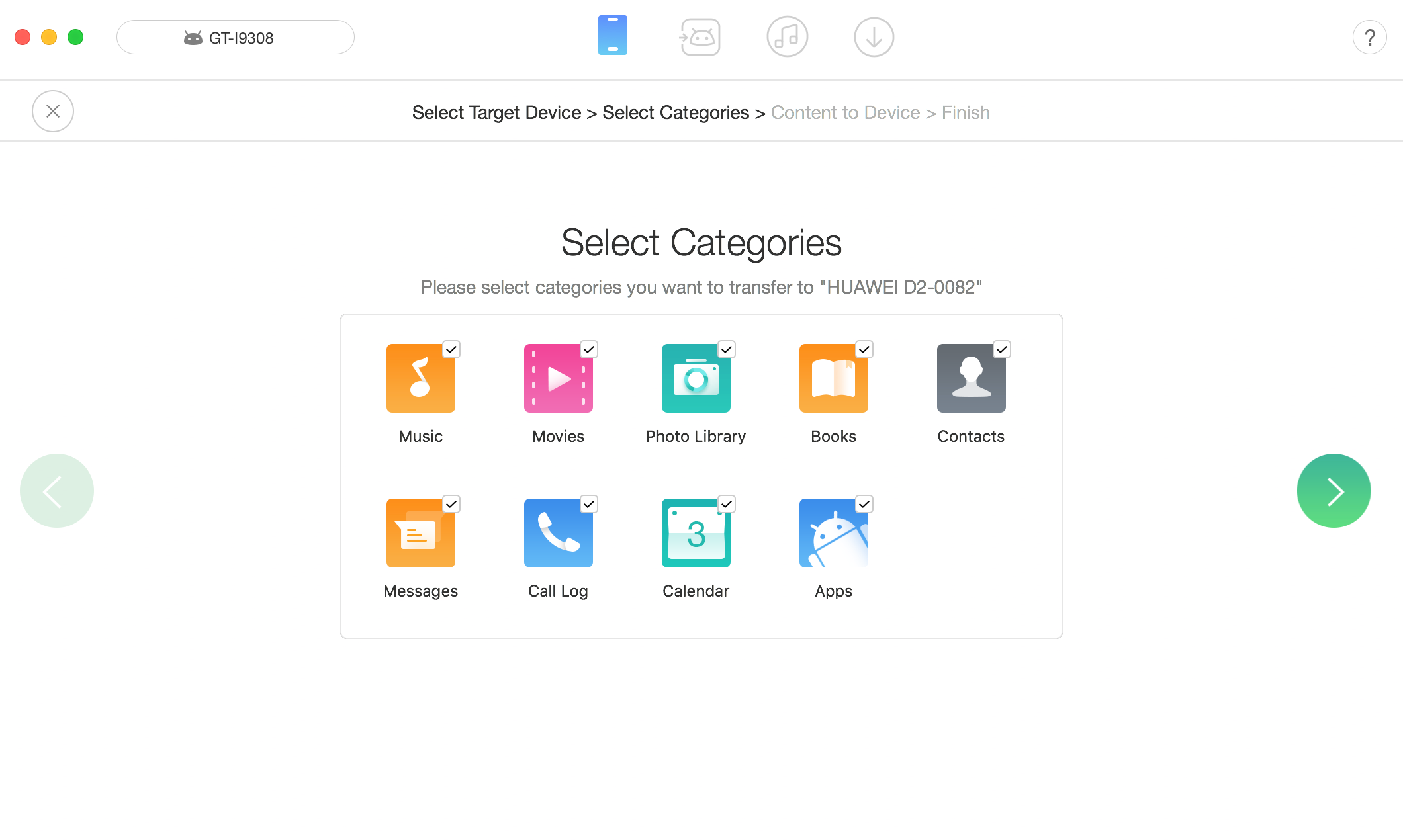 Step 3:

Transfer.

Do as following:
Click button
Wait for the transfer process
The time to transfer contents varies based on the size of your contents. Please keep patient.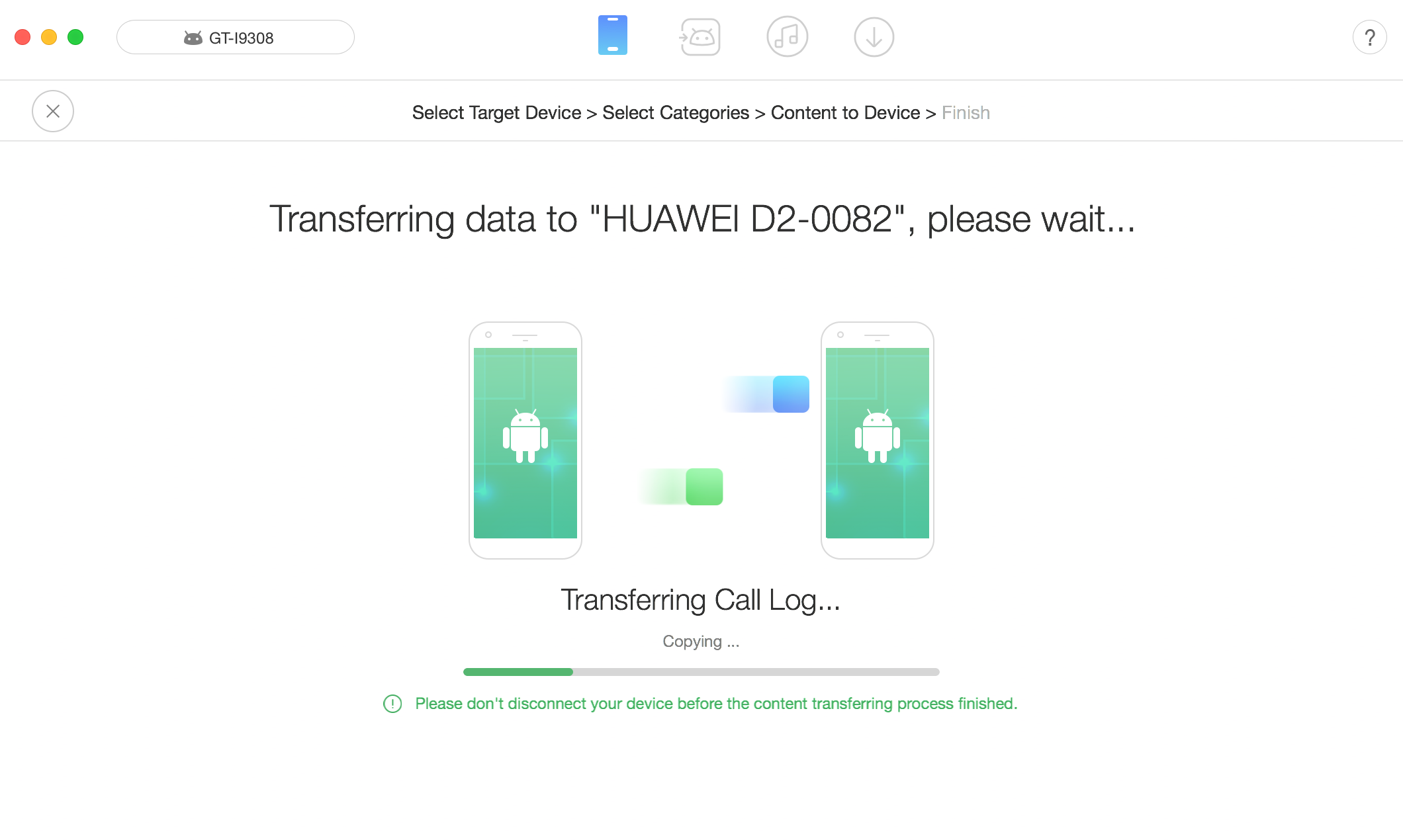 Once the transferring process is completed, you will see "Content Transfer Completed" page. To go back to the main interface, please click

button.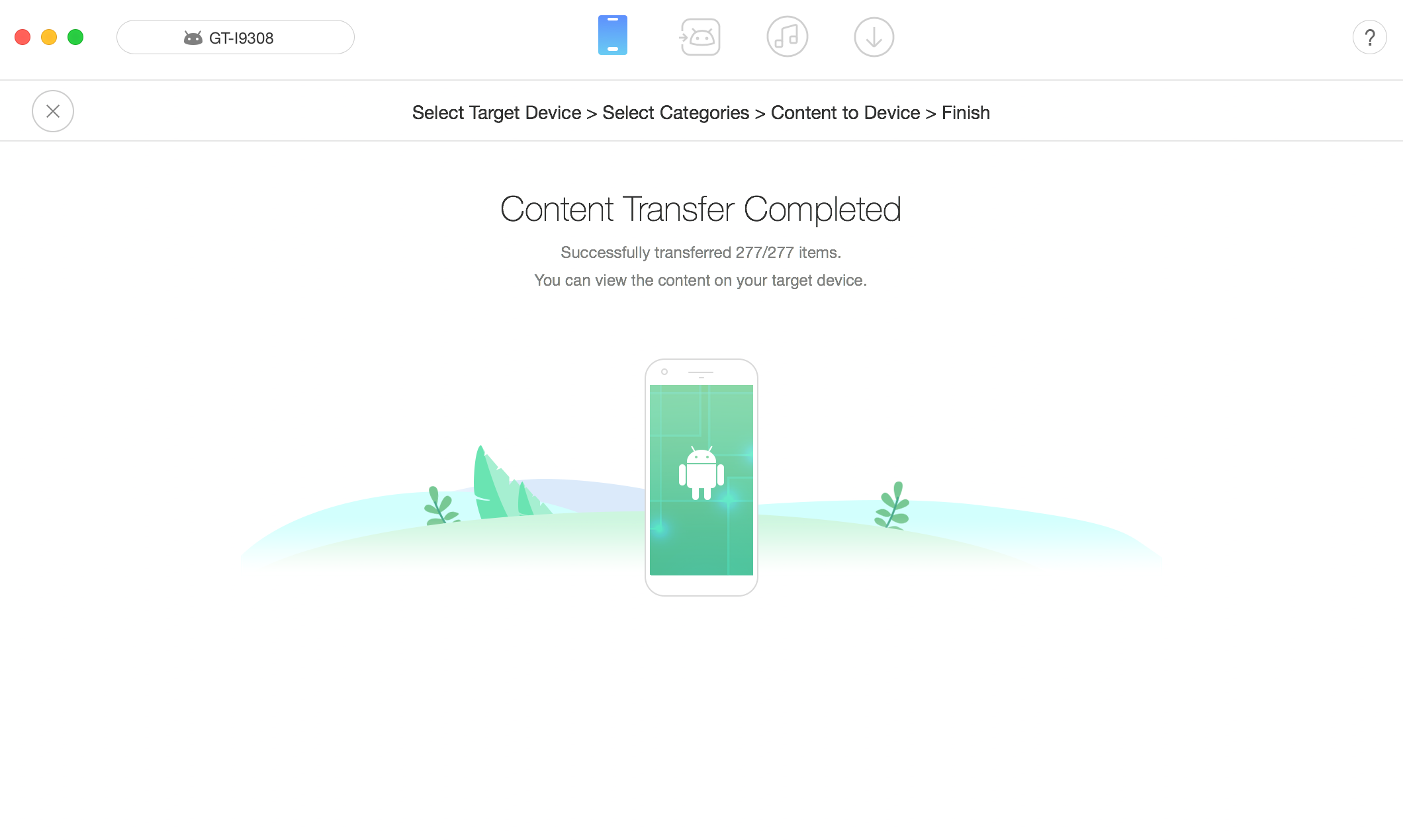 Ask for Help or Contribute to This Guide