How to Transfer & Manage iPhone, iPad Photos
AnyTrans is able to access all types of photos on your device, including camera roll, photo stream, photo library, photo share, photo video and my albums. To transfer those photos to computer or device, AnyTrans harnesses its power to let you copy and move camera roll, photo video and my albums with 1 click. If you want to transmit the files mentioned before with 1-key, please refer to  > Part 2.2 - One Click to Extract Contents to Computer and > Part 2.3 - One-Stop to Transfer Media between Devices.
Except for 1-click export files from device, additionally, it also supports to manage the specific photo type. Simply follow the steps below:
Step 1: Connect your device to computer and choose Photos folder on the main interface.
Step 2: Choose camera roll as an example and click it for further steps. Pick one or more images to refresh, delete, transfer to computer & device. To choose images selectively, you can press Ctrl button or directly select an area to fulfill the task. Or, you can change another preview mode

to tick the images you want.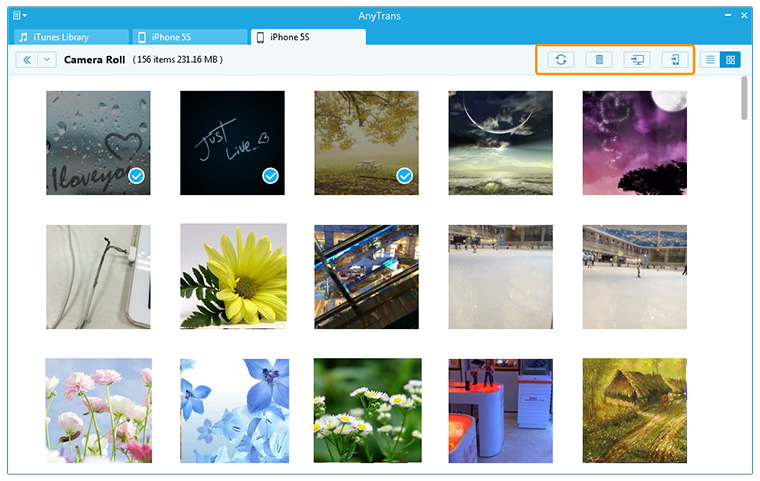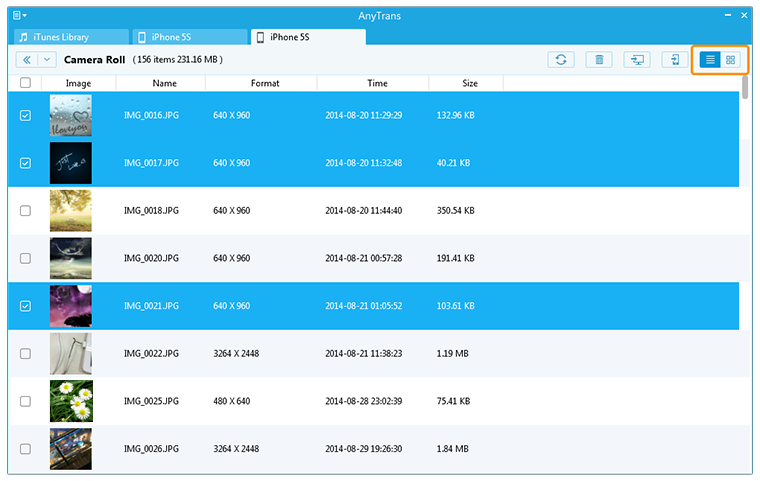 To transfer photos between devices, please connect at least two devices.
Apart from basic operations like delete, refresh or other, the photos from Photo Library can also be added from your computer.
For Photo Share images, it is Only available for refreshing and transmitting to computer.
For albums created on your device, you can only delete them on device and transfer them to the computer with AnyTrans. For albums added on computer via AnyTrans, you can add, delete images or albums and transfer them to the computer or device.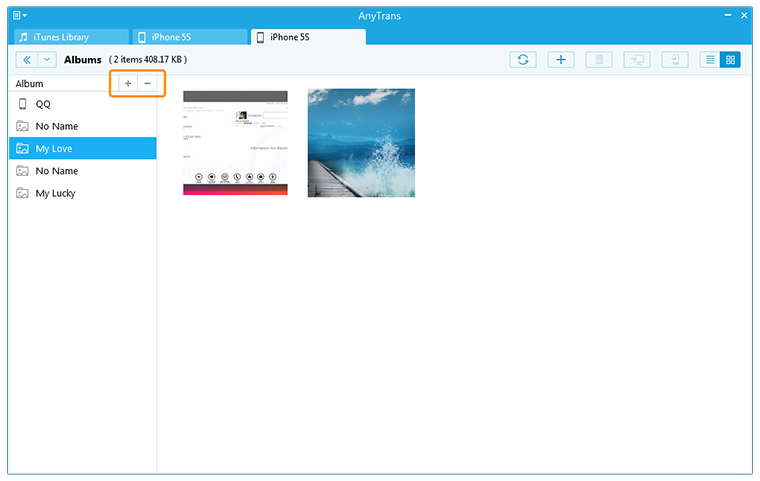 Still Have Questions Regarding This Guide or AnyTrans? Please Feel Free to Let Us Know.
Ask Your Question
Ask for Help or Contribute to This Guide