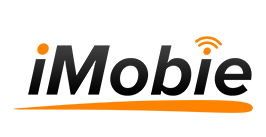 How to Fix iMobie Software Failing to Detect Your iPhone/iPad/iPod Issue?
Some customers claim that they connect iPhone to iMobie software, but, unfortunately, iMobie software fails to detect their iPhones. Why such issue happens and how to solve this issue? Please learn more information about the reason of this issue and refer to the detailed instructions to solve this issue.
The possible reasons of this issue:
1. You do not install the iTunes correctly or iTunes is not initialized properly.
2. You may not update the iMobie software to the latest version timely.
3. Your computer is running the anti virus software which blocks the connection.
4. The USB cable is loose or broken.
To tackle this issue, please refer to the troubleshooting steps:
1. Please disconnect your device and reconnect device to iMobie software or use other USB cables to retry.
2. iTunes can automatically install the Apple Mobile Device Support that iOS devices require. If you do not use the latest version of iTunes or do not install iTunes, please download and install the latest version of iTunes on your computer to check whether iTunes can recognize your iOS devices or not:
https://www.apple.com/itunes/download/
3. Please make sure whether you run the latest version of iMobie software now. If not, please refer to the link below to download the latest version:
https://www.imobie.com/product/
4. Please check whether you connect the iOS device to your computer before. If not, please click Trust on the device when it prompts for authorization.
5. To make our software detect your device successfully, please close the anti virus software temporally.
If problem persists, please send log file to cs@imobie.com directly for further analysis.
Still Have Troubles? Leave a Comment Here to Ask for Help

#1 iPhone Backup Extractor That Saves Everything for You
Download Now
Buy Now
60 Days Money Back Guarantee