MacClean

How to Sweep Development Junk Files
The development junk files are generated during the app installation or debugging process, which are prepared for the developer to diagnose the program running errors. However, most of them are meaningless for the end users. By cleaning such junk files, MacClean could reclaim more free space for your Mac. Simply follow the tutorial below to clean up your Mac.
Step 1: Choose Development Junk to Start Scan
Firstly open MacClean > Click on the grey switch to enable Development Junk option > click the Start Clean button to start scanning the Development junk files: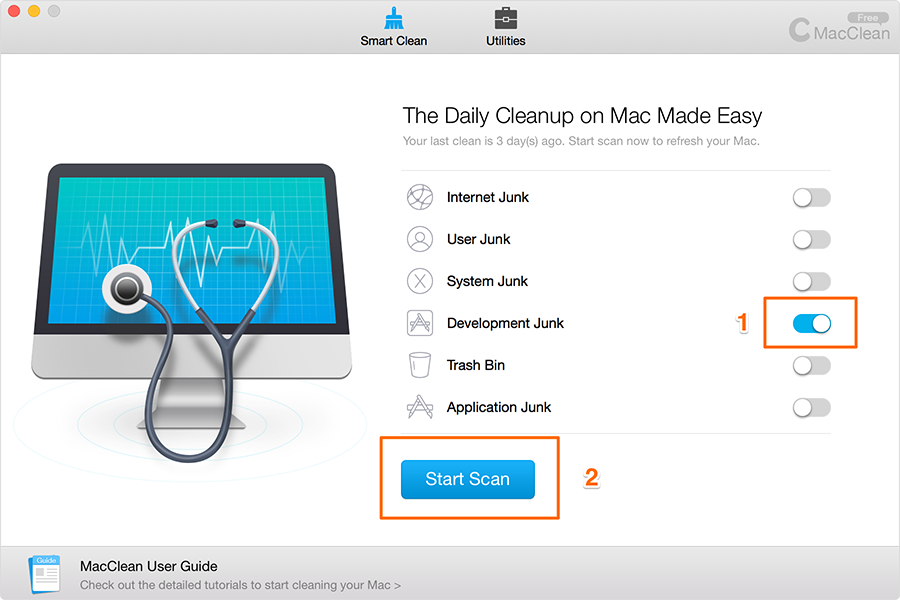 During this process, you can quit scanning the Development Junk via clicking Stop Scan on the bottom of MacClean. You can also skip scanning perticular junks by clicking Skip button.
Step 2: Pre-Check the Development Junks
After it finishes the scanning, MacClean will give a summary for the found junk files. Click the following area and you'll get a list of results for each piece of development junk files: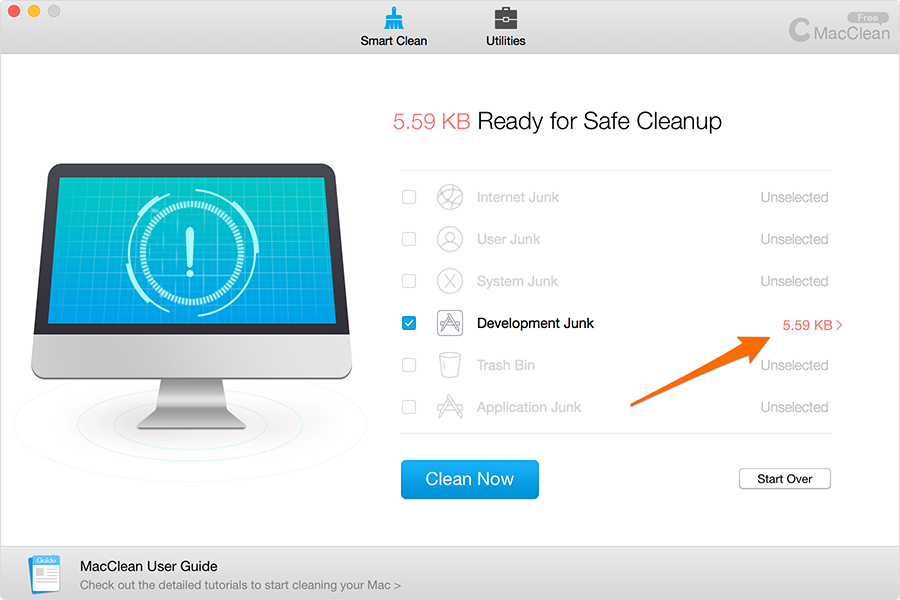 MacClean offers Check All/Uncheck All option to help you delete/keep all items (or you can also tick any single item). After pre-checking the selected junks, you can click the panel on the left side to return to clean page: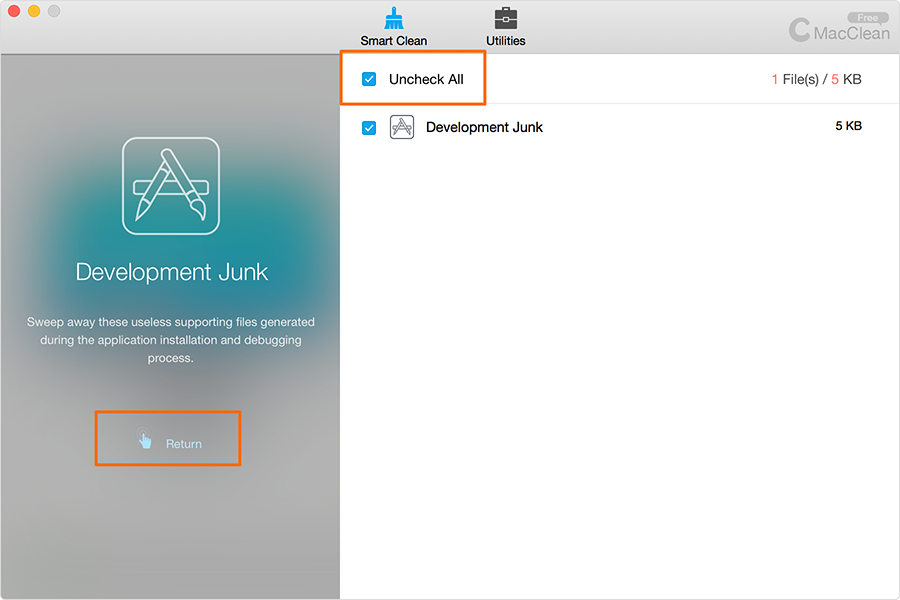 Step 3: Start Cleaning Development Junks
You can click Clean Now to start cleaning after the scanning is done. Or you can click Start Over to quit cleaning and get back to the homepage: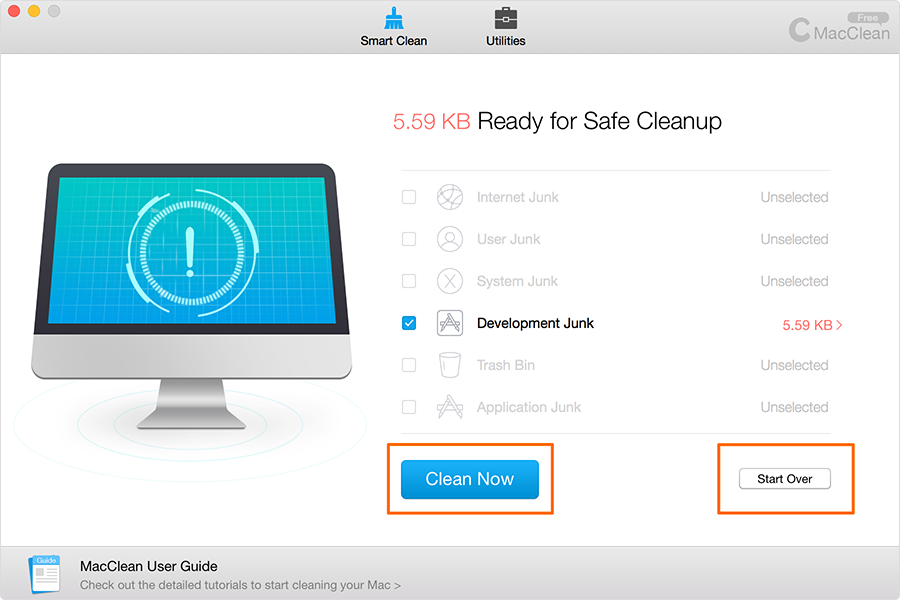 Still Have Questions Regarding This Guide or MacClean? Please Feel Free to Let Us Know.
Ask Your Question
Ask for Help or Contribute to This Guide