MacClean

How to Clean up User Junk Files
When you start using an application on your Mac, or just sync iPhone photos with iTunes, it will generate a portion of junk files simultaneously, like User Cache Files, User Log Files and iOS Photo Caches. These files take up a large amount of space on your Mac. To remove those files, you will reclaim much more free space for extra use. To get better known on how to remove those junk files quickly, please refer to the guide below.
Step 1: Choose User Junk to Start Scan
Run MacClean from your Launchpad > Click on the grey switch to set User Junk on > then click the Start Scan button to start: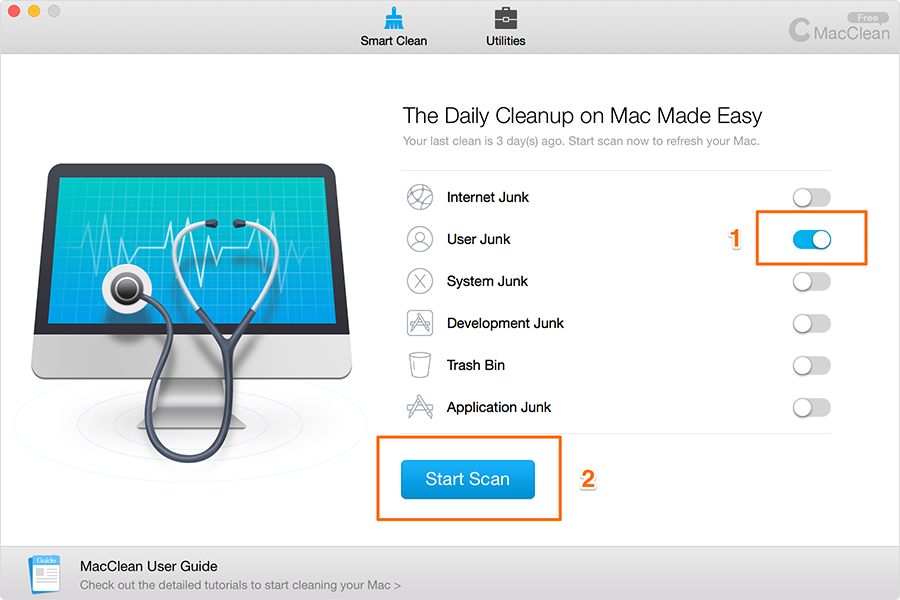 During this process, you can quit scanning the User Junk via clicking Stop Scan on the bottom of MacClean. You can also skip scanning perticular junks by clicking Skip button.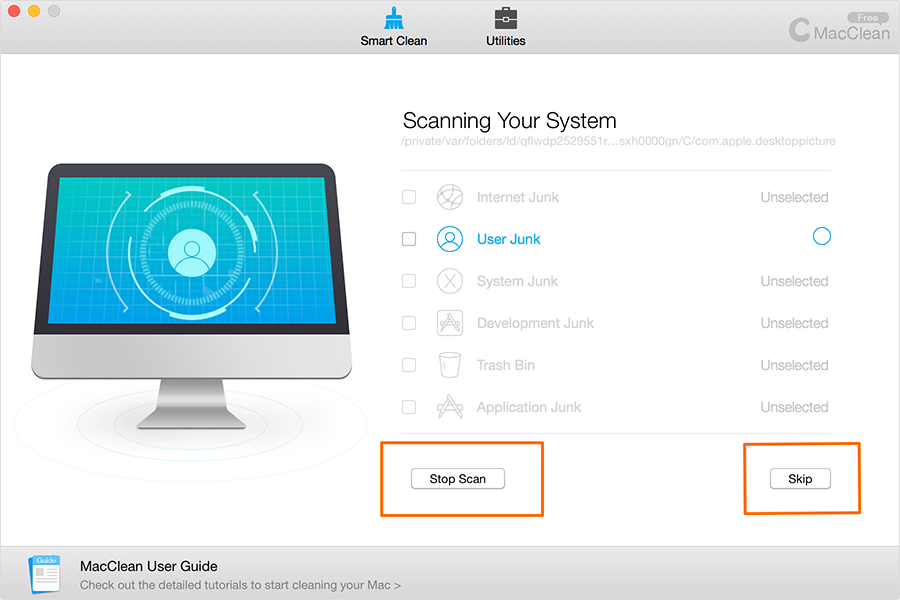 Step 2: Pre-Check the User Junk Files
After you finish scanning, MacClean will give a summary for the found junk files. By clicking the following area, you'll get a list of results for each piece of user junk file: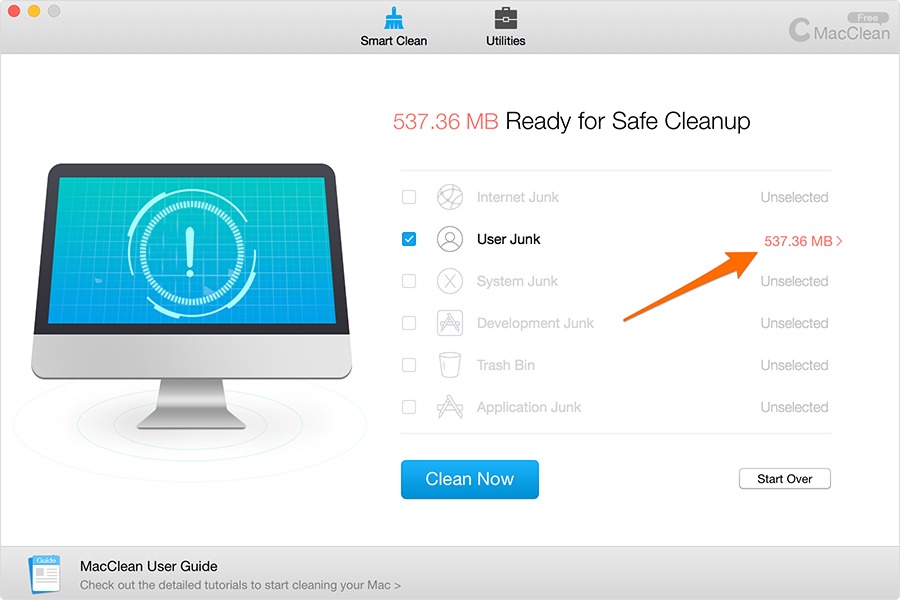 After pre-checking is done, you can click Clean Now to start cleaning the Internet junks, or you can click Start Over to quit the cleaning and get back to the homepage: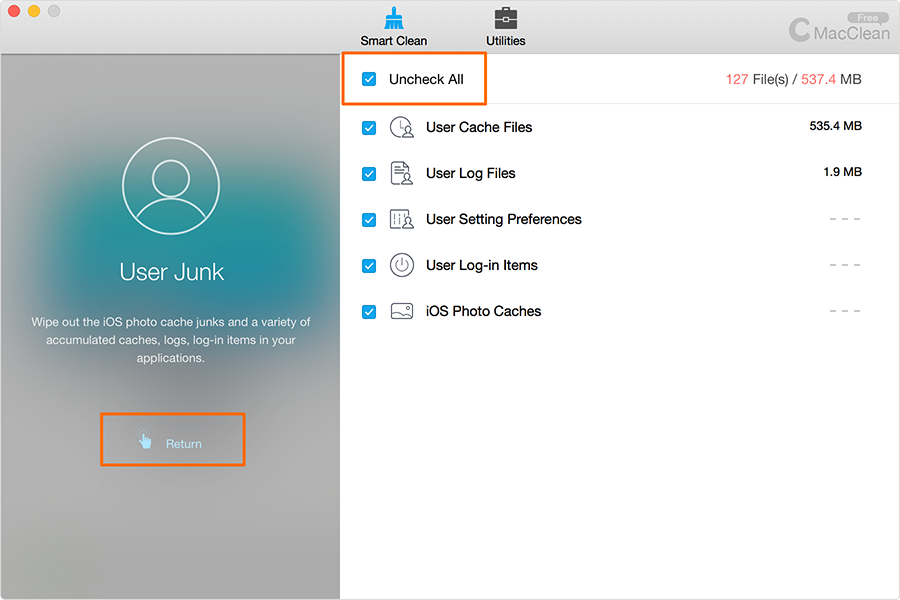 iOS photo caches is a local copy of cache files like photo thumbnails to make the sync process fast when you sync photos to/from your iOS device. But it may become outdated after the synchronous process is over. MacClean would keep your original photos but clean these useless copies.
Step 3: Start Cleaning User Junks
After that, you can click Clean Now to start the cleaning: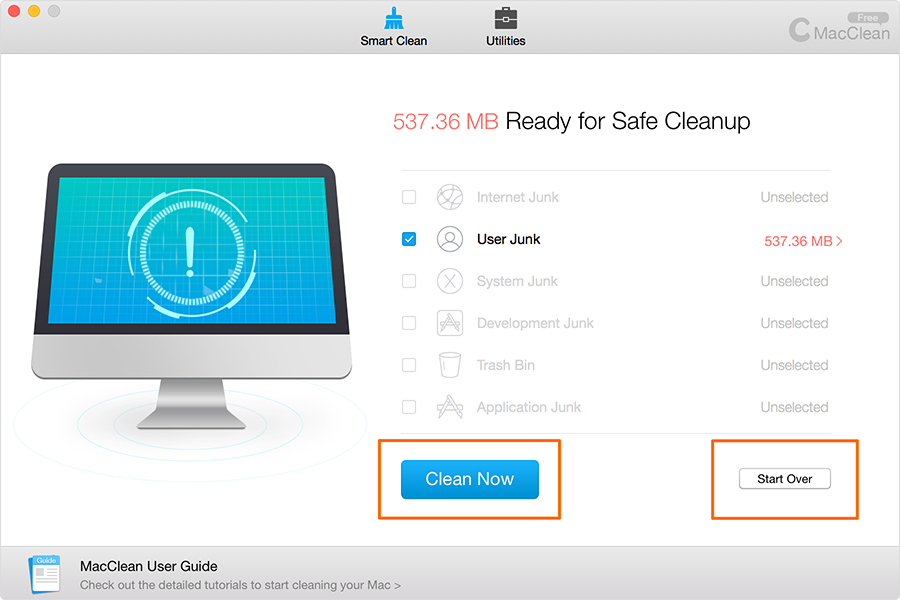 Still Have Questions Regarding This Guide or MacClean? Please Feel Free to Let Us Know.
Ask Your Question
Ask for Help or Contribute to This Guide