MacClean

How to Securely Erase the Sensitive Files
Most of users are agree that putting a file into Trash bin and emptying it is secure enough. However, these deleted files are very vulnerable due to the threat from data recovery software. MacClean provides 3 erasure standards to erase your files or folders much more securely.
Step 1: Open MacClean to get started.
Open MacClean > Click "Utilities" on the top > Choose "File Eraser" option: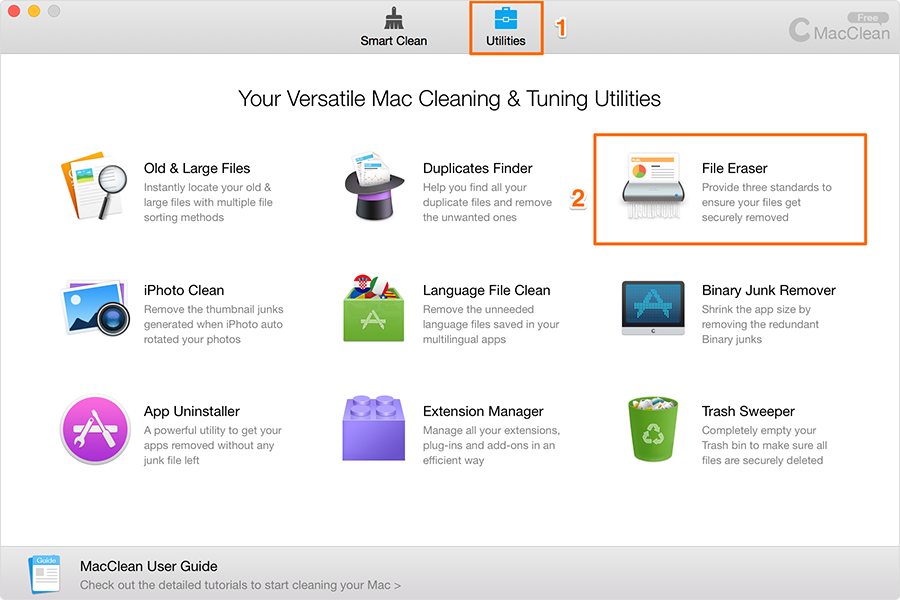 Step 2: Choose Folders or Files and Start the Erasing
You can simply drag in or click Add Folder to add folder > Choose a security standard in the bottom to start erasing your file: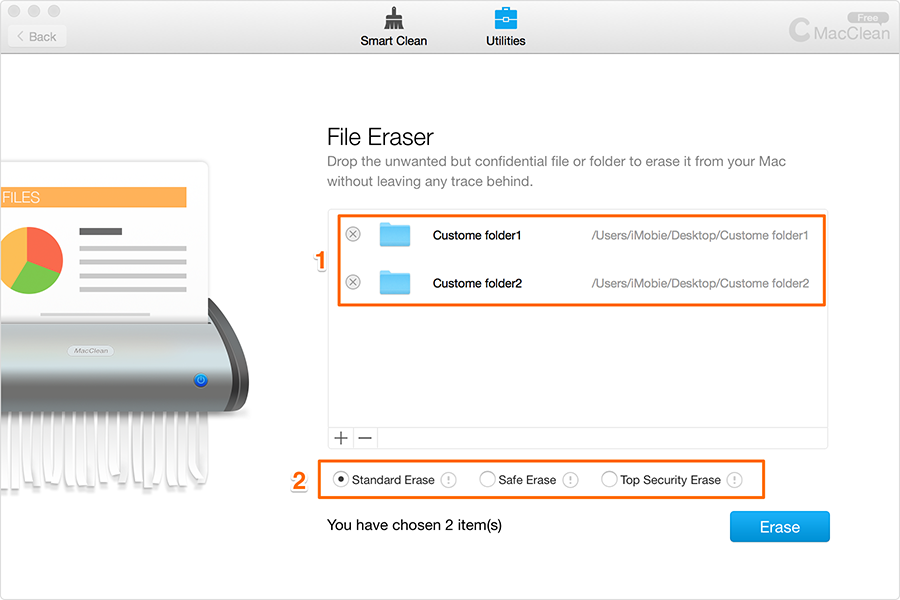 The security level goes up from Standard Erase to Safe Erase to Top Security Erase.
After the file and erase mode selection finish, you can click Erase to start the cleaning.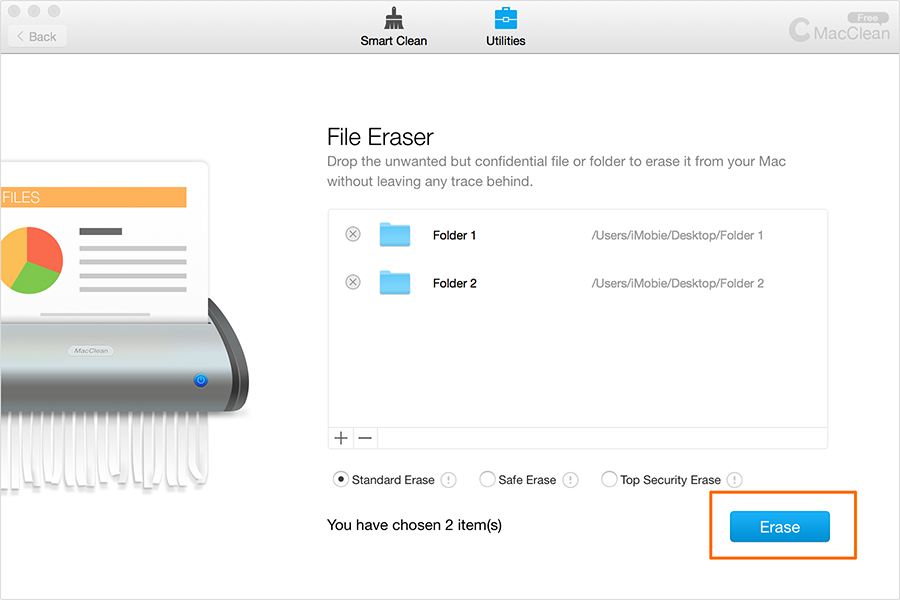 Step 3: Finish Erasing and Share the Result
In the operation result window, you can share MacClean with friends if you find this feature is good to use: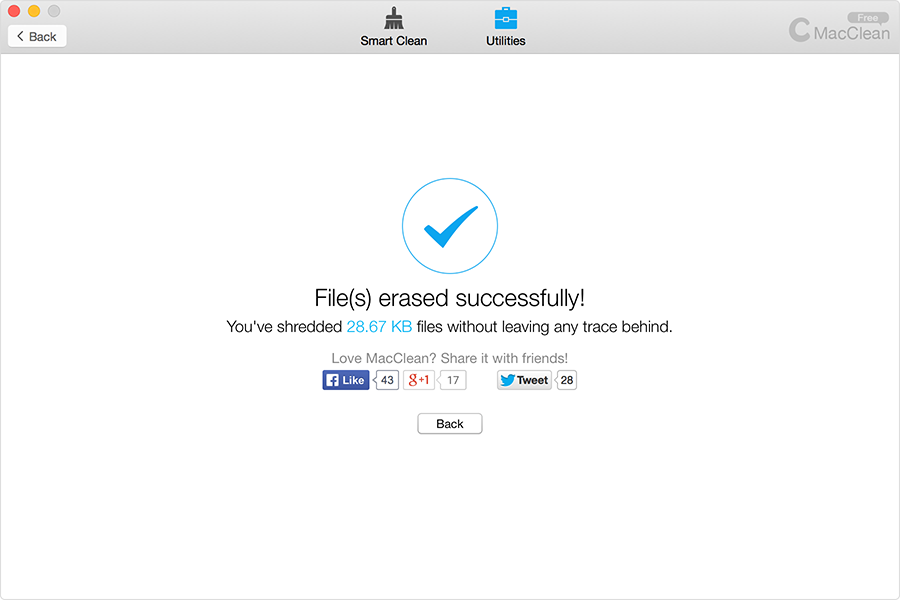 Still Have Questions Regarding This Guide or MacClean? Please Feel Free to Let Us Know.
Ask Your Question
Ask for Help or Contribute to This Guide