MacClean

How to Remove Trash Bin Junk Files
With some simple steps, MacClean helps to clean the trash bin junks on both your internal and external drives. Take a look at how to finish this.
Step 1: Choose Trash Bin Junk to Start Scan
Open MacClean on your computer > Click on the grey switch to choose Trash Bin > Click the Start Clean button to start scanning: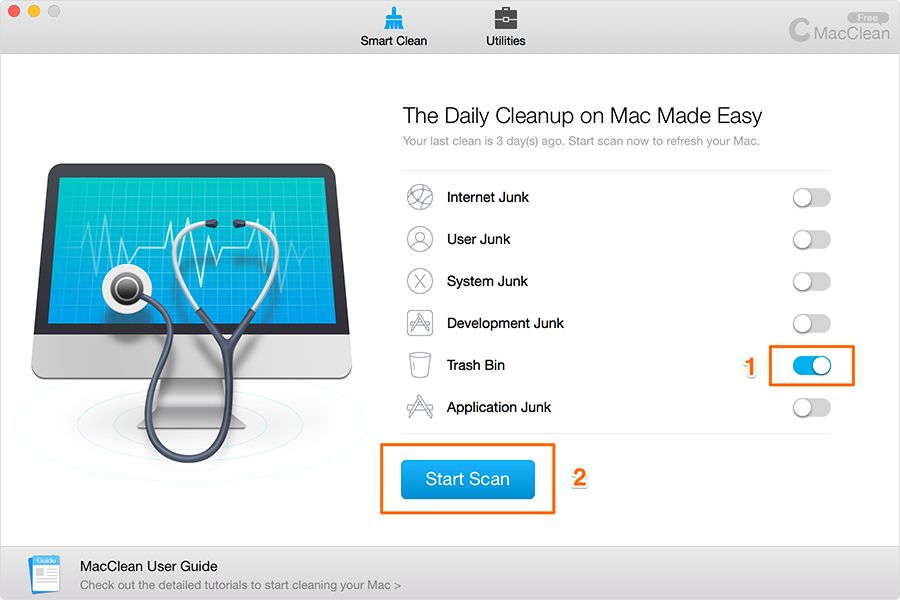 During the scanning, you can quit the process via clicking Stop Scan on the bottom of MacClean. You can also skip scanning perticular junks by clicking Skip button.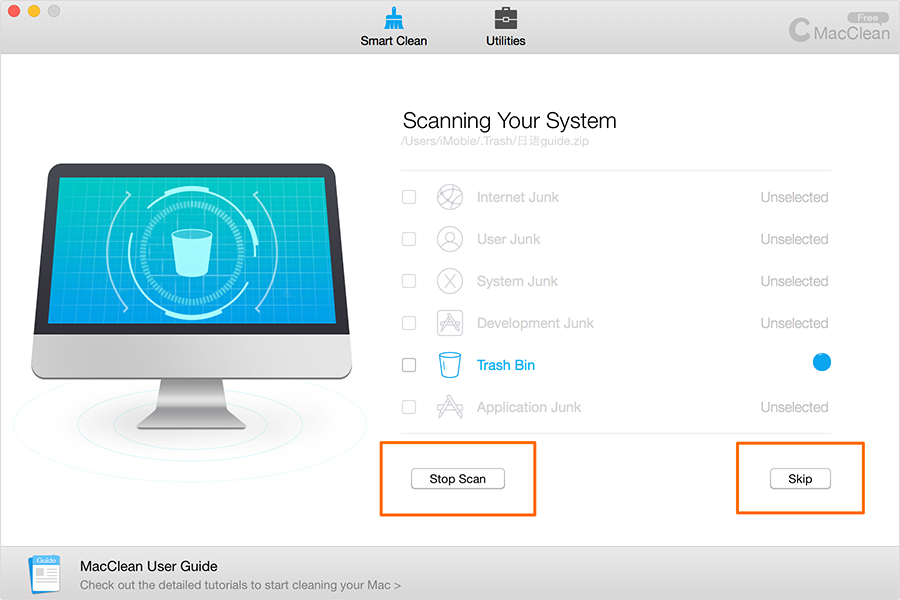 Step 2: Pre-Check the Junk Files
To check the summary for the found junk files, simply click the following area, and you'll get a list of results for each piece of trash bin junks: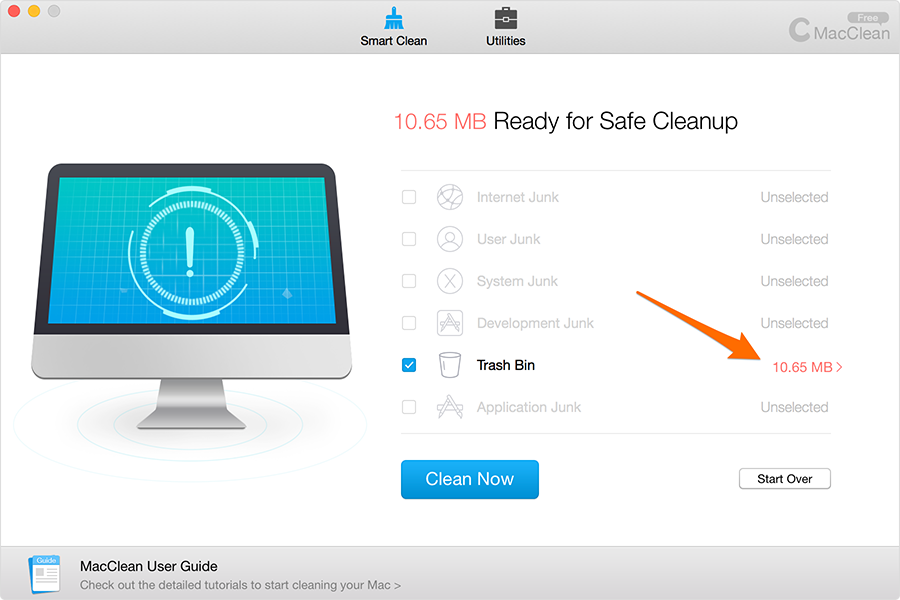 To delete/keep the trash bin junks on your Mac HD or flash drives, you can simply click Check All/Uncheck All option (you can also tick any single item). After pre-checking the selected junks, you can click the panel on the left side to return to clean page: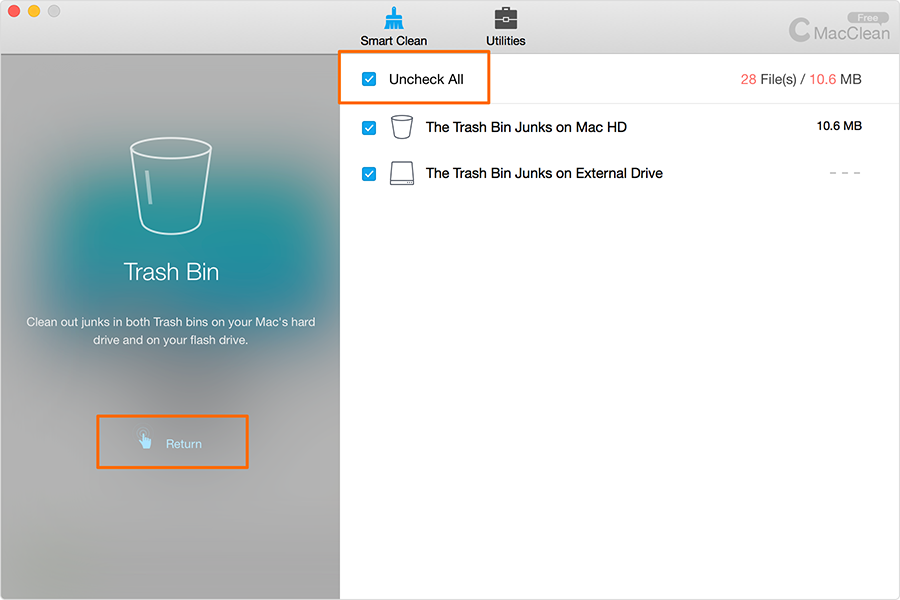 Step 3: Start Clean
After pre-checking is done, you can click Clean Now to start cleaning trash bin junks, or you can click Start Over to quit the cleaning and get back to the homepage: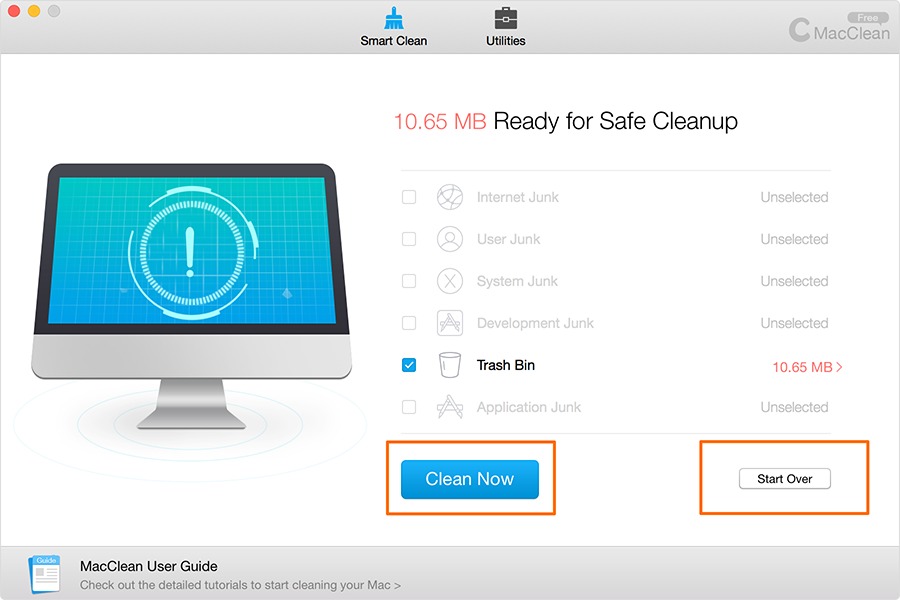 Still Have Questions Regarding This Guide or MacClean? Please Feel Free to Let Us Know.
Ask Your Question
Ask for Help or Contribute to This Guide