MacClean

How to Sweep Trash Files
When the Trash bin contains your personal file and you want to erase it permanently for privacy security, emptying Trash is not enough then. Removing it with MacClean is a viable way. Read on this tutorial to find out and clean up your Mac deeply.
Step 1: Open MacClean to get started.
Open MacClean > Click "Utilities" on the top > Choose "Trash Sweeper" option: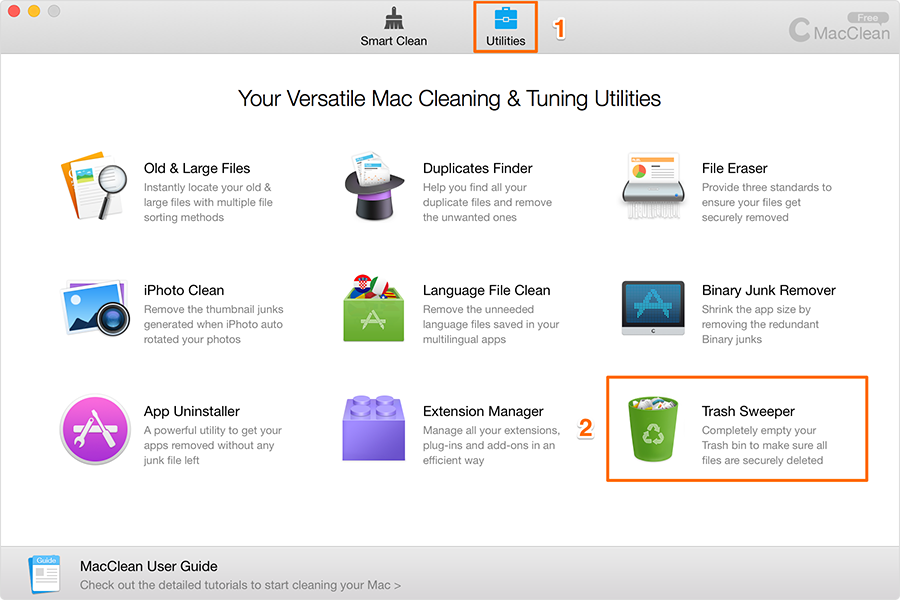 Step 2: Choose Files and Remove with an Erase Mode
MacClean automatically lists the files in your Trash Bin. You can tick any single file in the left or Click Trash in the upper left corner to select all.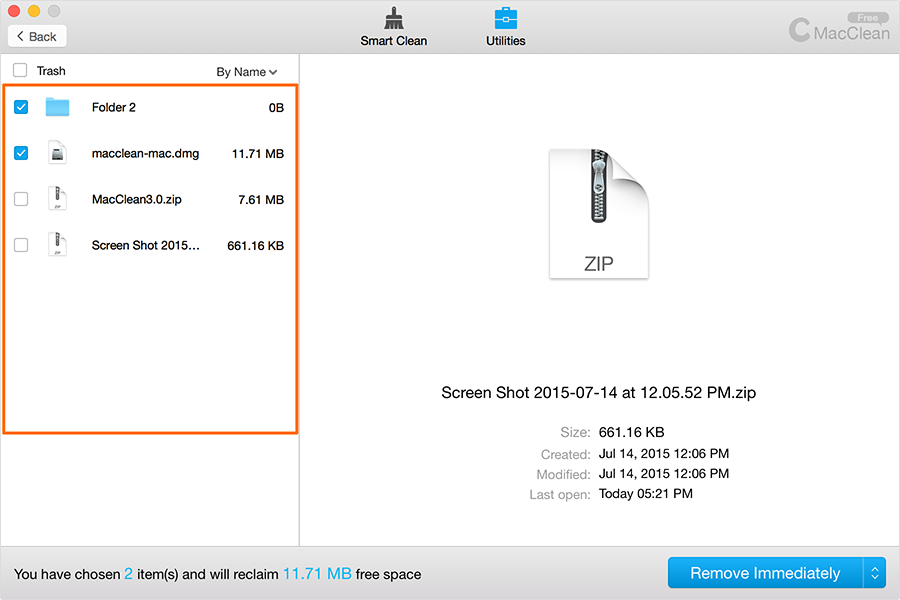 After file selection, you can also choose an erase mode to remove your Trash junk: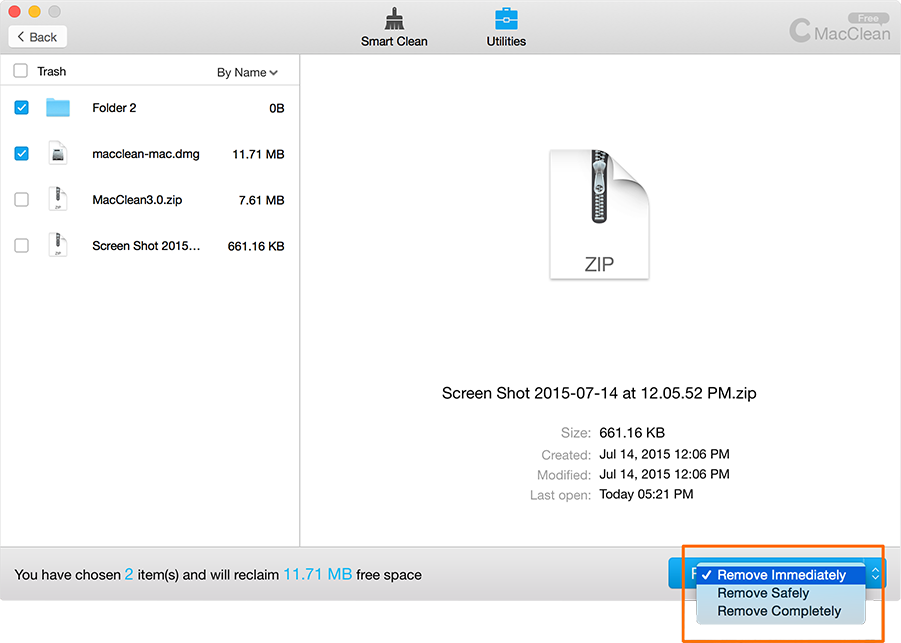 The security lever goes up from Remove Immediately to Remove Safely to Remove Completely, which means the deleted data is less and less possible to be recovered.
Step 3: Finish Removing and Share the Result
In the operation result window, you can share MacClean with friends if you find this feature is good to use: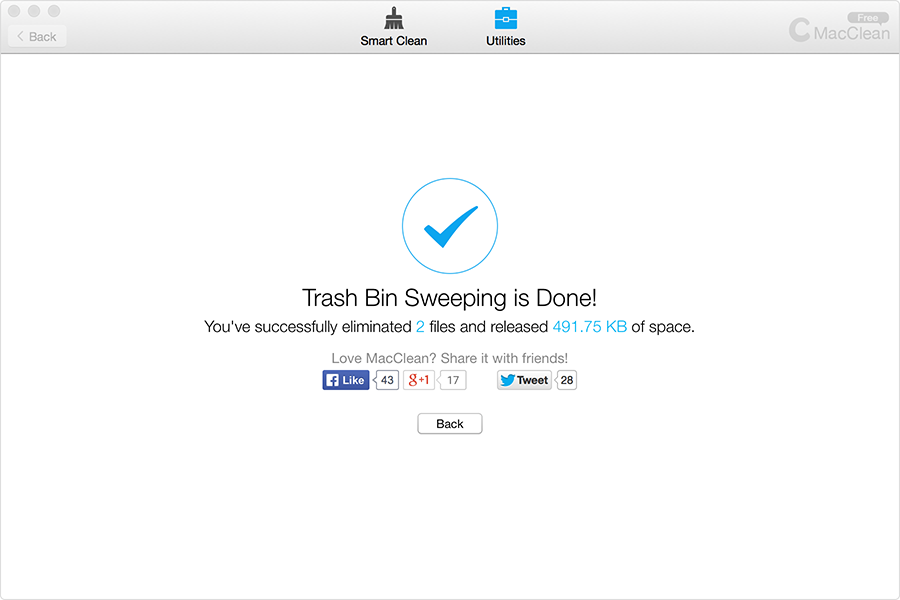 Still Have Questions Regarding This Guide or MacClean? Please Feel Free to Let Us Know.
Ask Your Question
Ask for Help or Contribute to This Guide