MacClean

How to Uninstall Apps Files
MacClean can uninstall your apps as well as the attached files.
Step 1: Open MacClean to get started.
Please first open your MacClean,click "Utilities" on the top, then please choose "App Uninstaller ".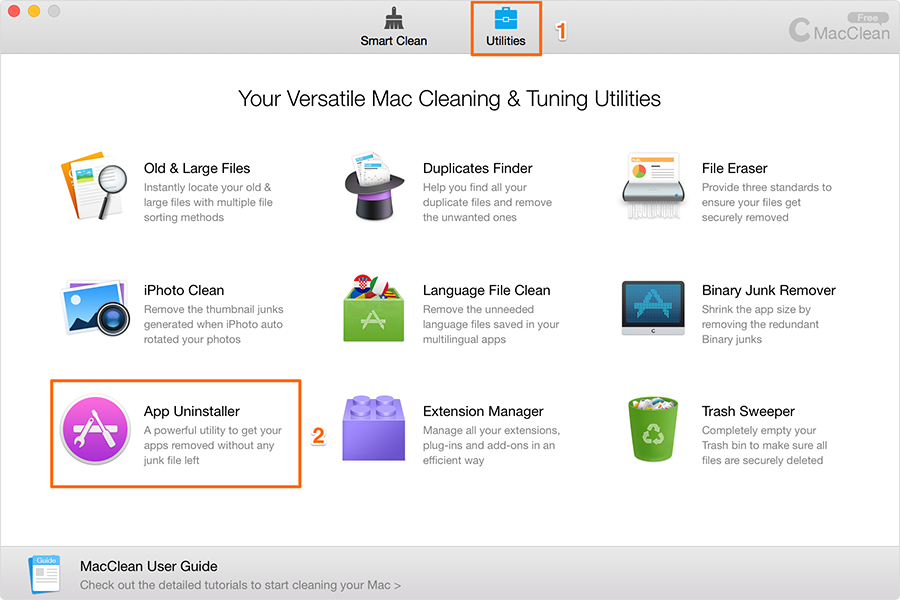 Step 2: Choose Files to Uninstall
MacClean automatically lists the apps on your computer. You can get your app uninstalled without the junks left.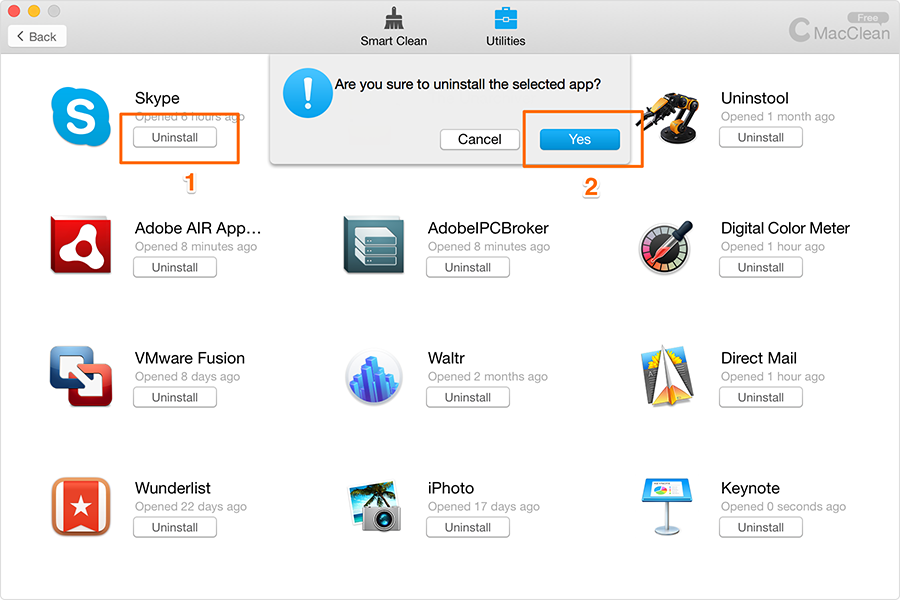 You can click the "i" icon in the right corner of each app to check what attachment would be deleted when uninstall the app. You can skip this step and uninstall your app directly.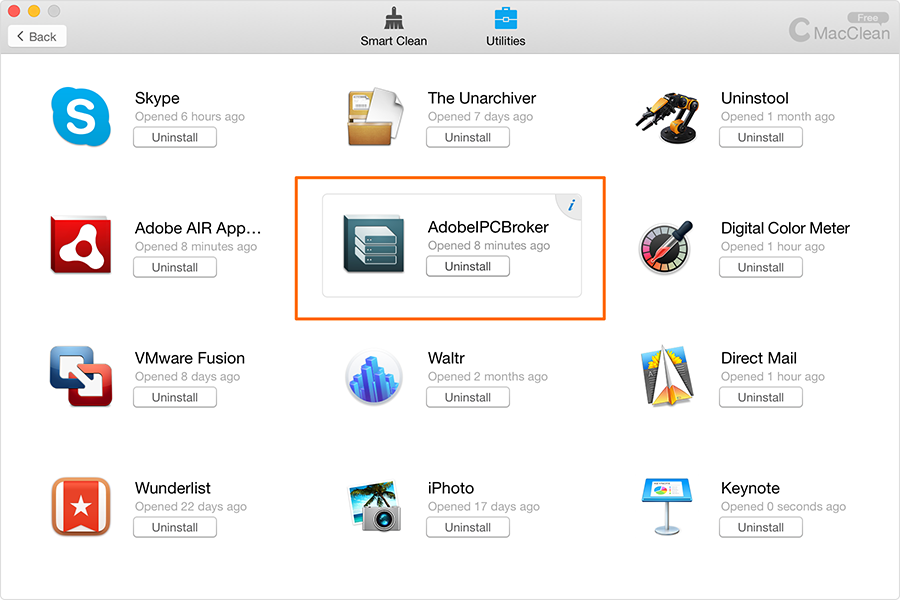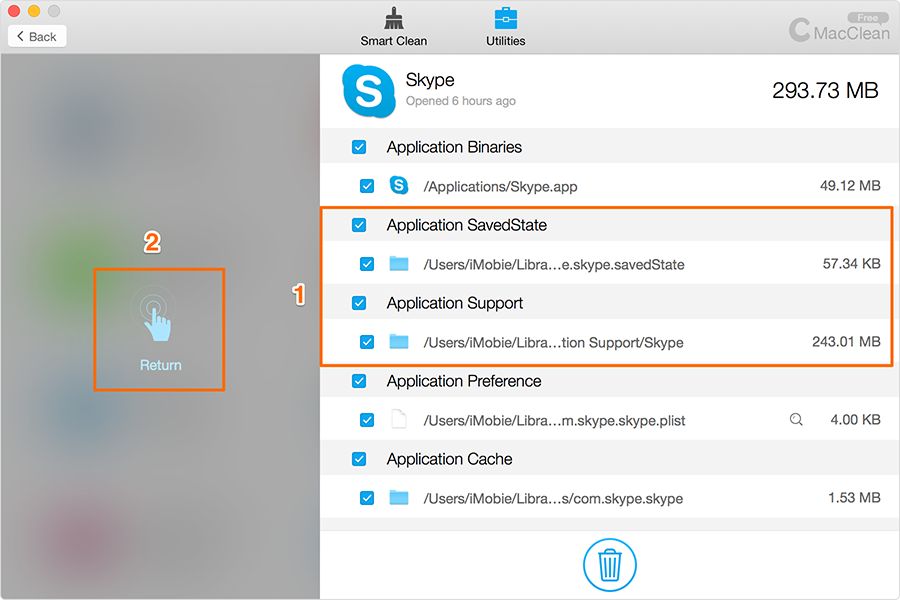 Still Have Questions Regarding This Guide or MacClean? Please Feel Free to Let Us Know.
Ask Your Question
Ask for Help or Contribute to This Guide