How to Clean Notes / Calendars
Notes and Calendar are lovely apps that remind us what has happened or what has to be done. However, if you have not developed a habit to delete your iPhone notes or reminders in a timely manner, then it will give you a big headache to wipe them one by one. Accumulated notes may also expand your device backup time via iTunes or over iCloud. Read on this tutorial to find out how to mass delete iPhone notes / calendars with PhoneClean.
Tutorial
Step 1: connect your device to the computer first > on the home screen of PhoneClean, click Toolbox button: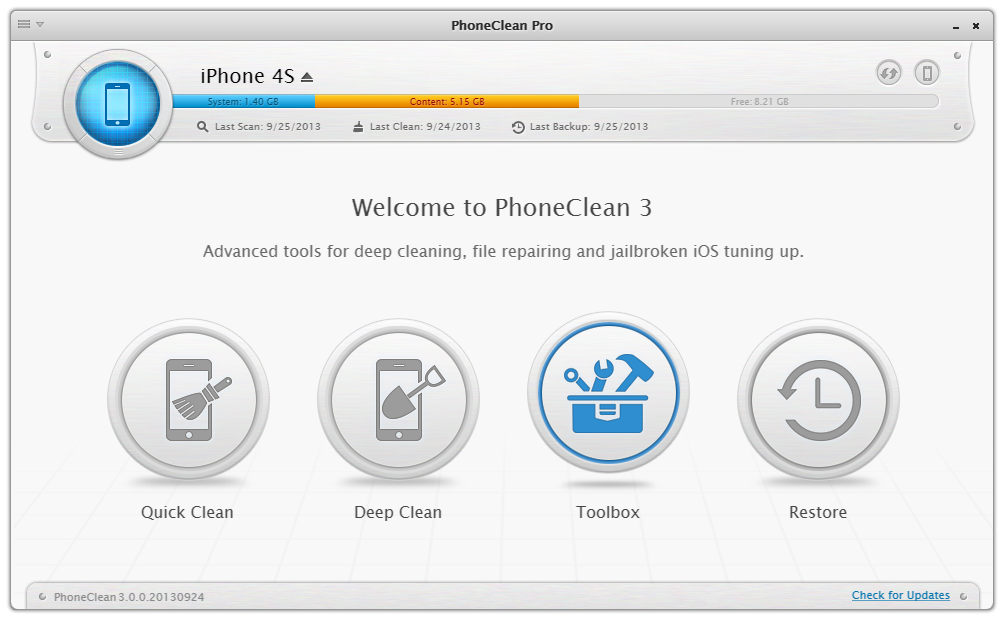 Step 2: click Note Clean or Calendar Clean: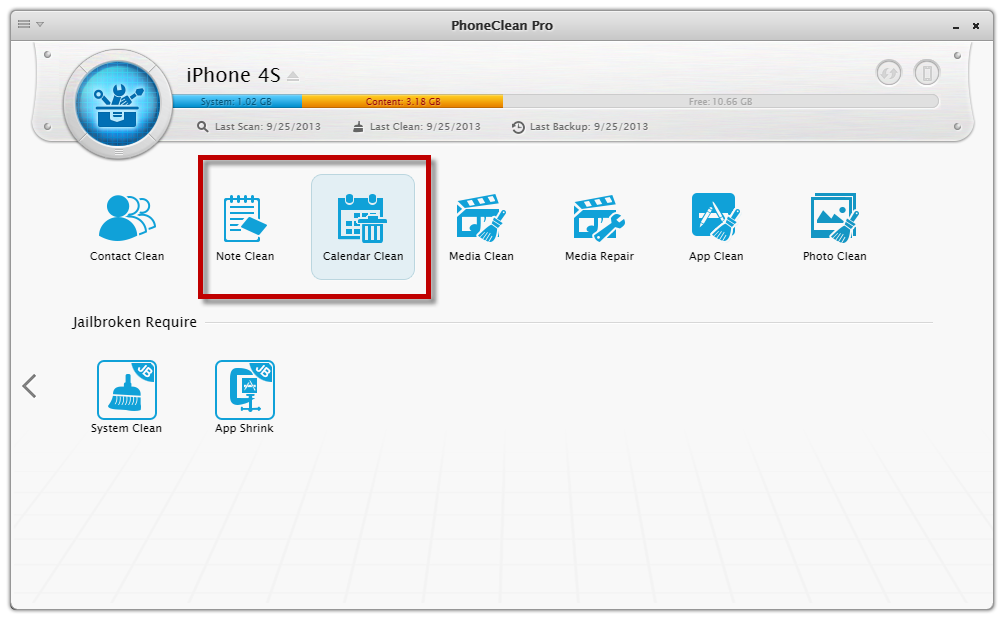 Step 3: check the notes you don't need any more and click Clean to remove: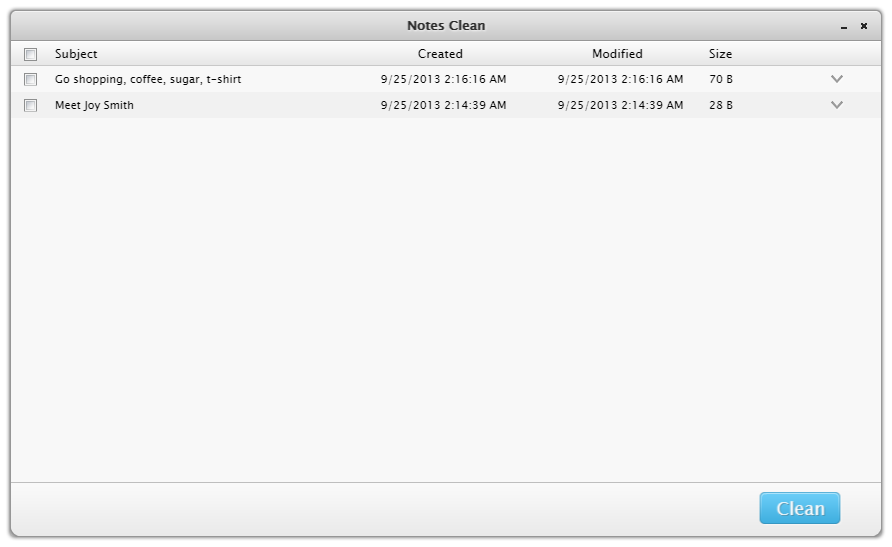 Tip 1: when clicking Note Clean or Calendar Clean, if you find PhoneClean reminds you with window below, then please follow this tutorial to handle it.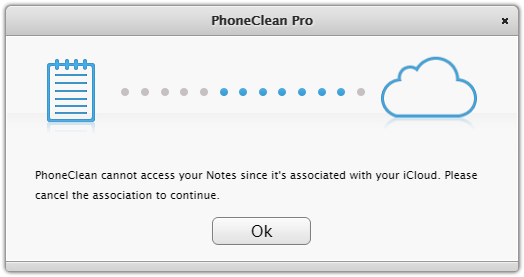 Still Have Questions Regarding This Guide or PhoneClean? Please Feel Free to Let Us Know.
Ask Your Question
Ask for Help or Contribute to This Guide