How To Prevent Cleaning Specific Call Log
It's not a myth to clear phone call history with iPhone. However, if you want to put more control on this operation, then PhoneClean helps you delete the call log over a specific period of time. Read on this tutorial to check it out. Read on to find out how to get it done.
Tutorial
Step 1: follow the How to Use Deep Clean until you finish deep scanning your device > click the Call History table on the left side of scanning result panel: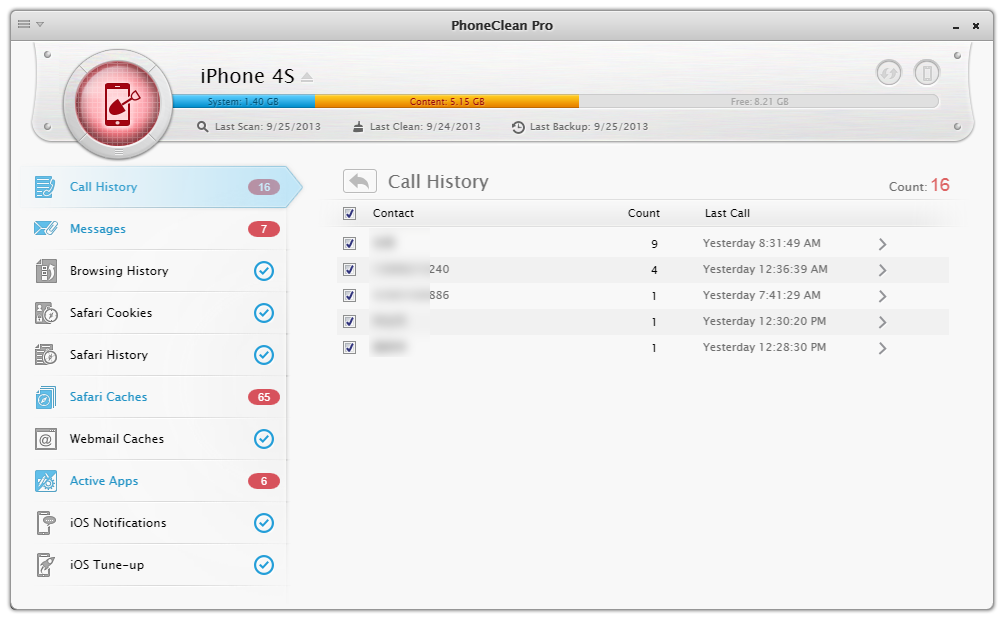 Step 2: click the arrow on the right side of Contact > uncheck which call log you want PhoneClean to keep: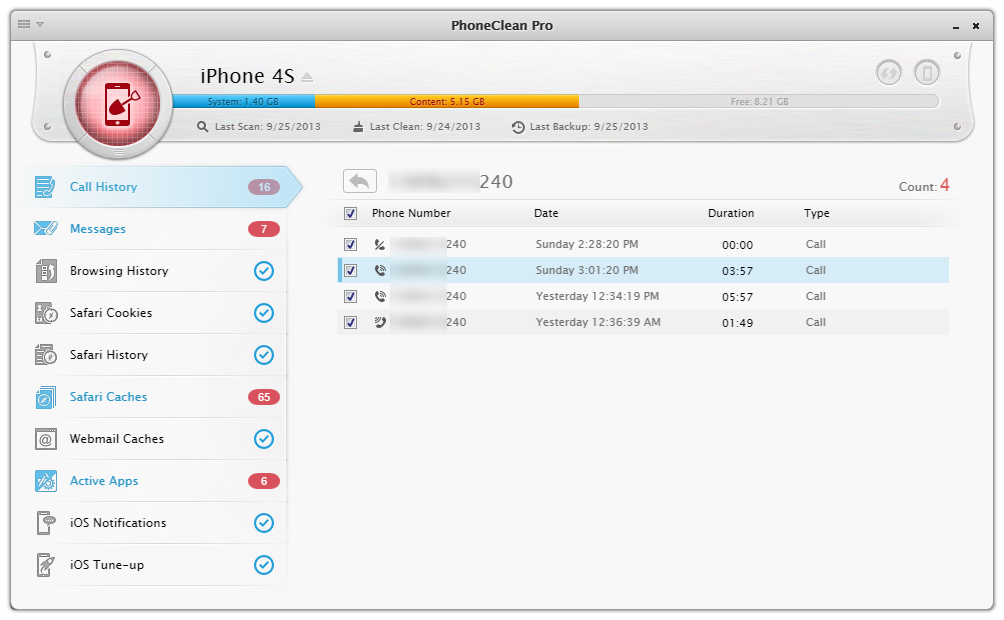 Step 3: after pre-checking this, then you can click the Back icon to get back to scanning result panel. Click Clean to let PhoneClean wipe out these private info for you.
Still Have Questions Regarding This Guide or PhoneClean? Please Feel Free to Let Us Know.
Ask Your Question
Ask for Help or Contribute to This Guide