How to Optimize Jailbroken Devices
If you have a jailbroken iPhone or iPad, it's very likely that you installed a lot of apps, tweaks and extensions that are now slowing down your device. Now PhoneClean comes to bring an quick and efficient optimizing solution on your iGadget. Read on to find out how to get it done with few clicks.
Part 1: Clean Jailbroken System
Step 1: connect your device to the computer > on the home screen of PhoneClean, click Toolbox button: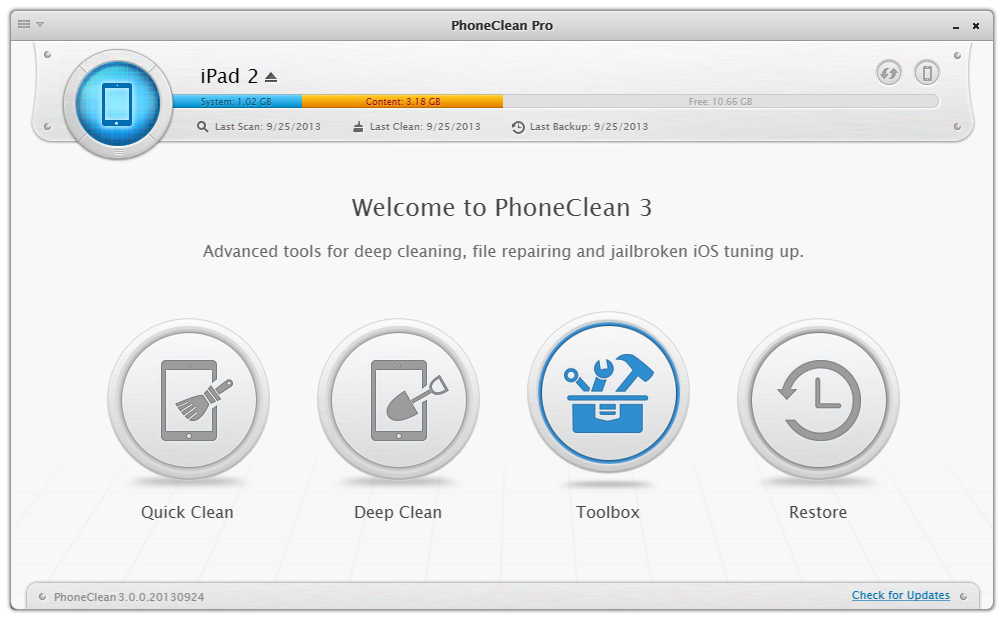 Step 2: click System Clean button in the Jailbroken Required section: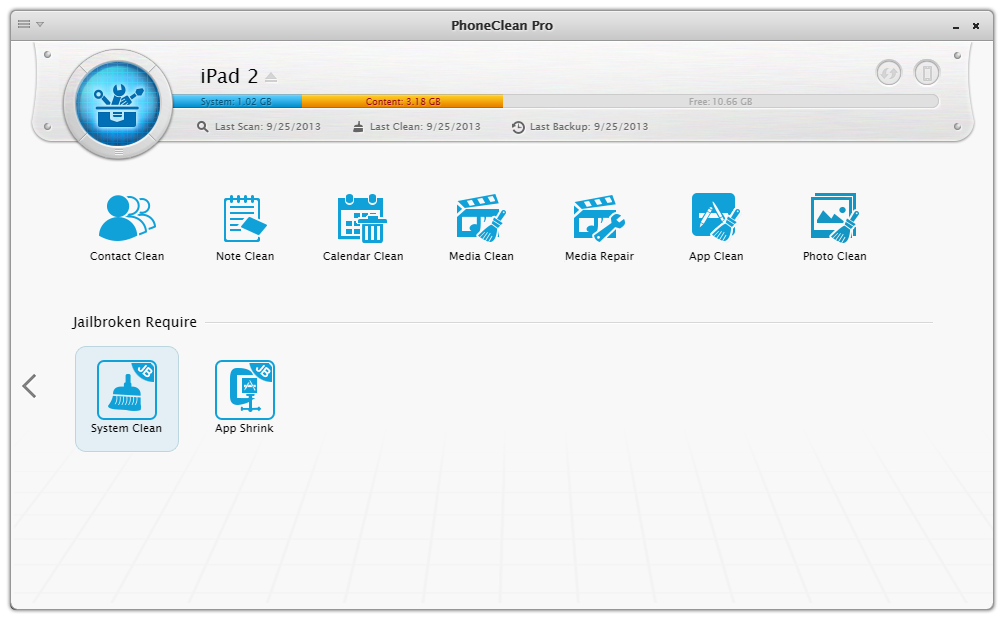 Step 3: check the junk files you don't need any more and click Clean to remove: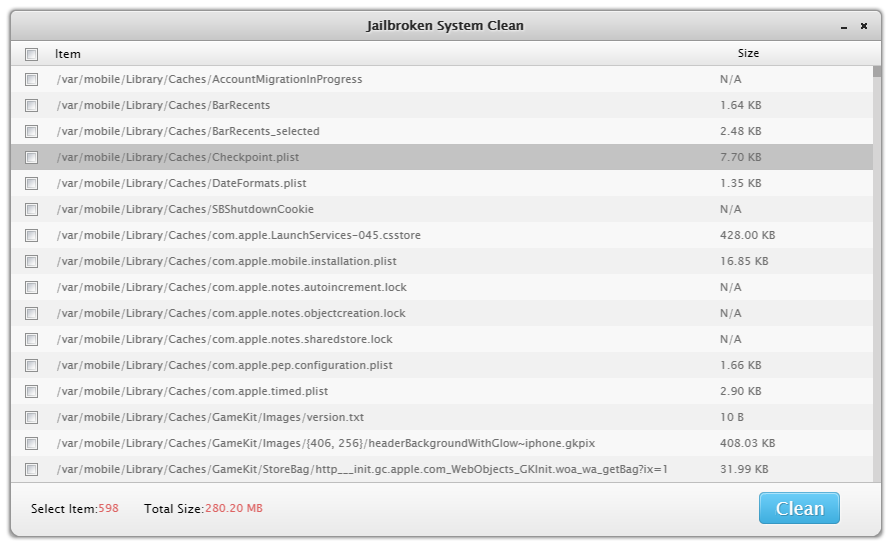 Part 2: How to Shrink App Size
Step 1: follow step 1 mentioned above until you find App Shrink: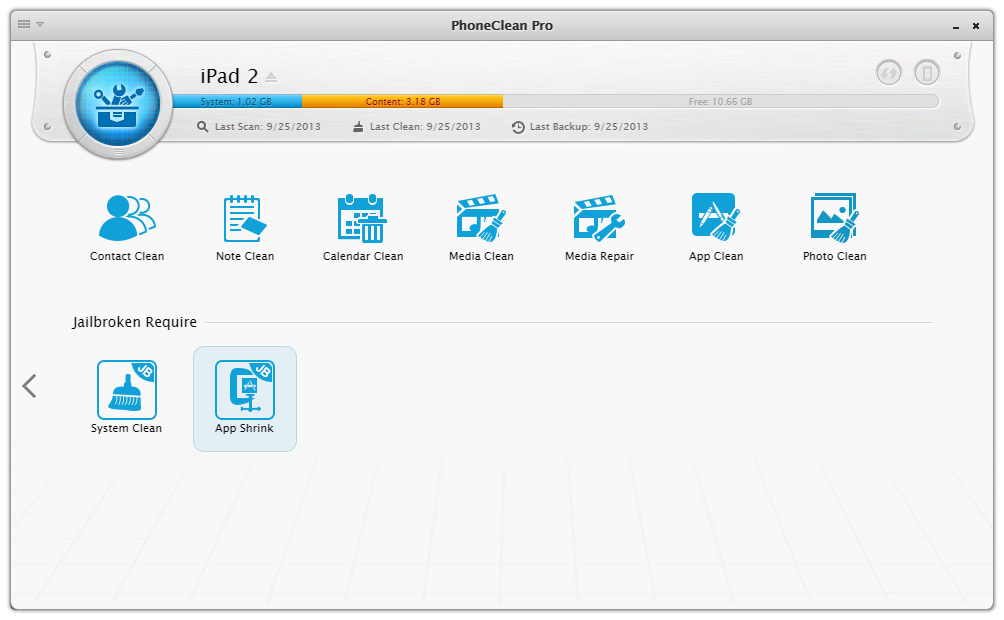 Step 2: choose this option and you'll see which apps contain useless files > after checking all listed files, click Clean to remove: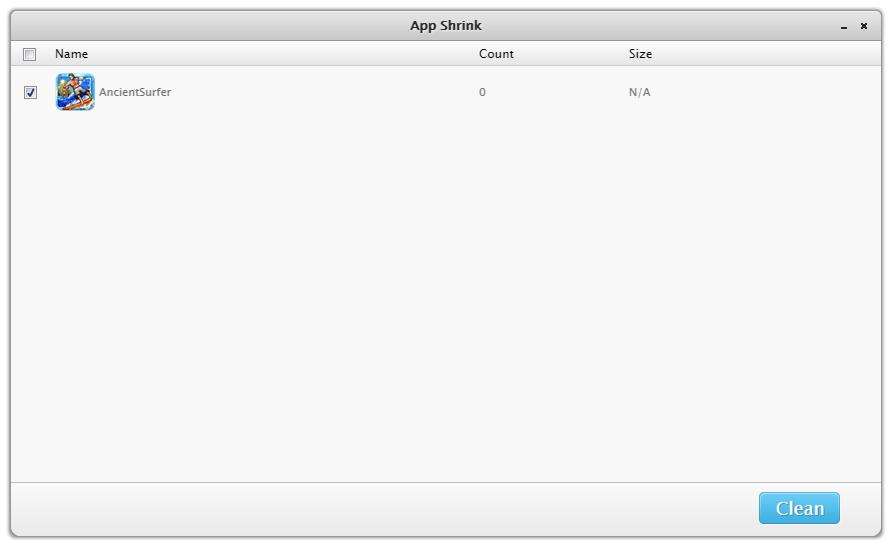 Still Have Questions Regarding This Guide or PhoneClean? Please Feel Free to Let Us Know.
Ask Your Question
Ask for Help or Contribute to This Guide