How to Remove Duplicated Contacts
In many cases, you may find duplication of Contacts which occur when you mistakenly recorded one contact name or phone number for several times. Even though there are many choices to solve the problem, you'd better give PhoneClean a chance since you'll find how easy it could be.
Tutorial
Step 1: connect your device to the computer first > on the home screen of PhoneClean, click Toolbox button: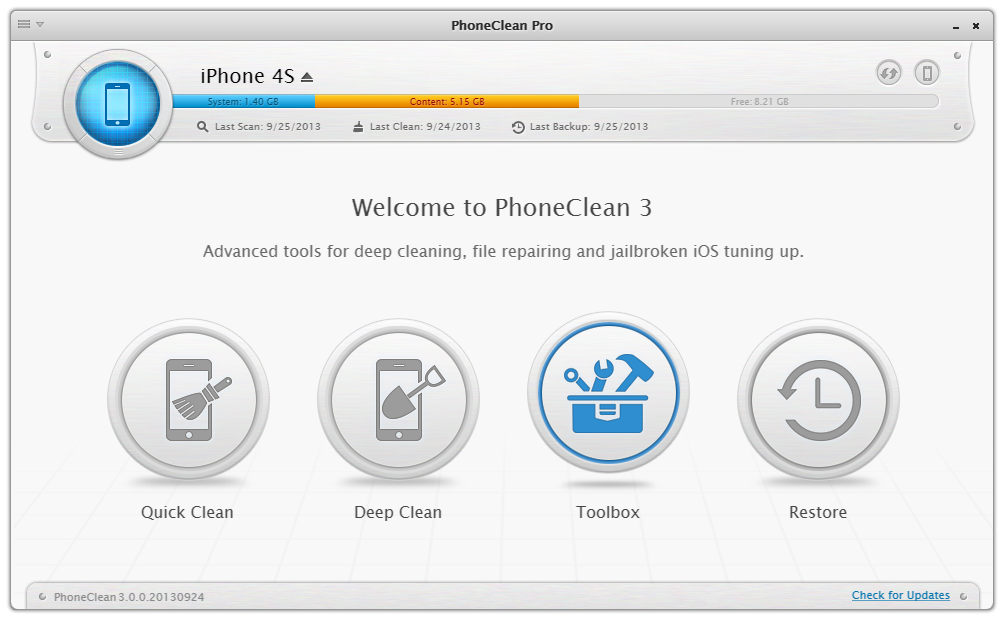 Step 2: click Contact Clean: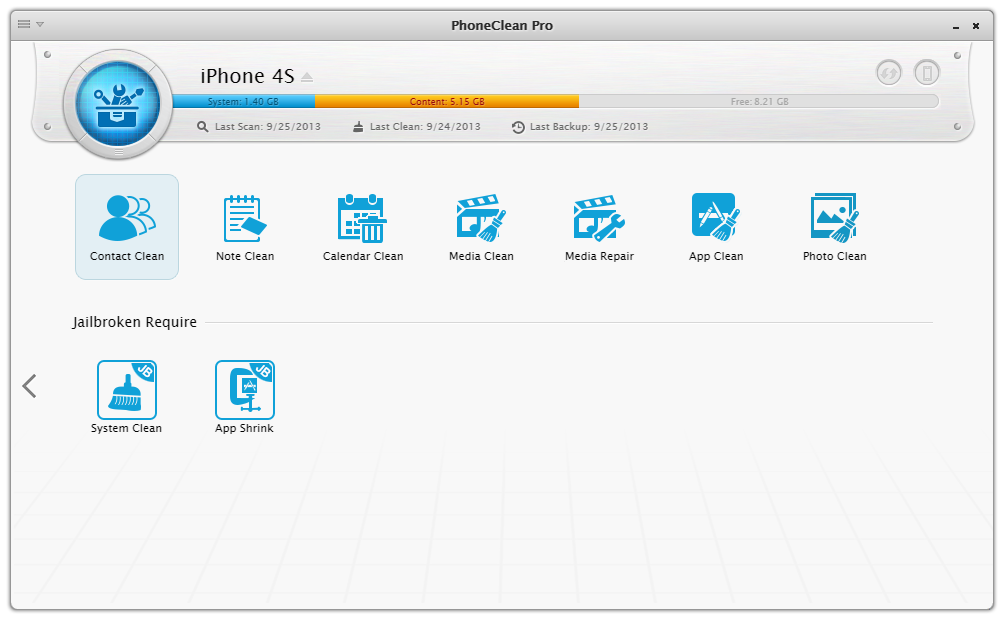 Tip: if you see a message stating 'PhoneClean cannot access your device since it's associated with your iCloud. Please cancel the association to continue.', then please follow this tutorial to continue.
Step 3: check which contact name or phone number is duplicated, after that, click Merge to remove these duplicated contact info: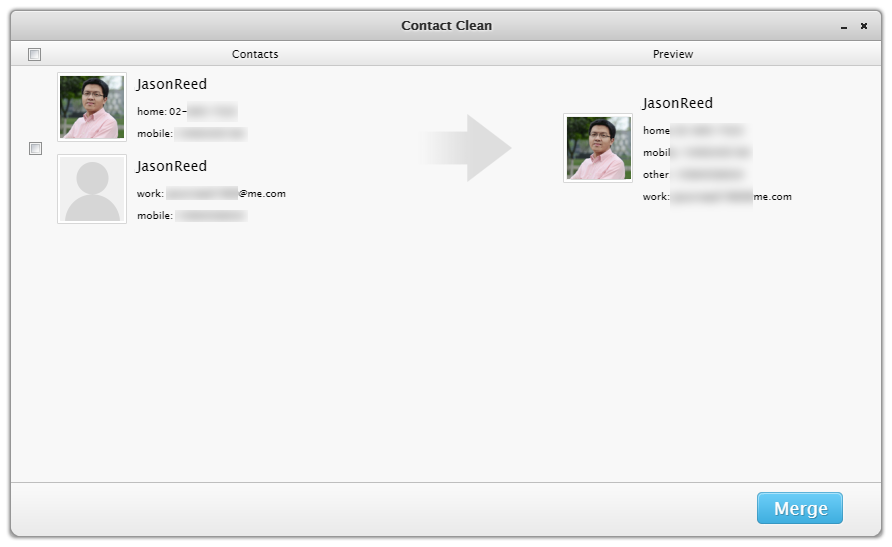 Still Have Questions Regarding This Guide or PhoneClean? Please Feel Free to Let Us Know.
Ask Your Question
Ask for Help or Contribute to This Guide