Restore helps retrieve accidently-deleted data from backups made before cleaning process from Internet Clean, Privacy Clean, System Clean as well as iTunes. If you still don't upgrade to the latest version of PhoneClean, please upgrade PhoneClean 4 from:
https://www.imobie.com/phoneclean/download.htm
You can also refer to new User Guide For Restore on PhoneClean 4 from:
https://www.imobie.com/guide/phoneclean/restore-backups.htm
Step 1. Please connect your device to the computer and go to "Restore" function. Then your iDevice backups will display in the list.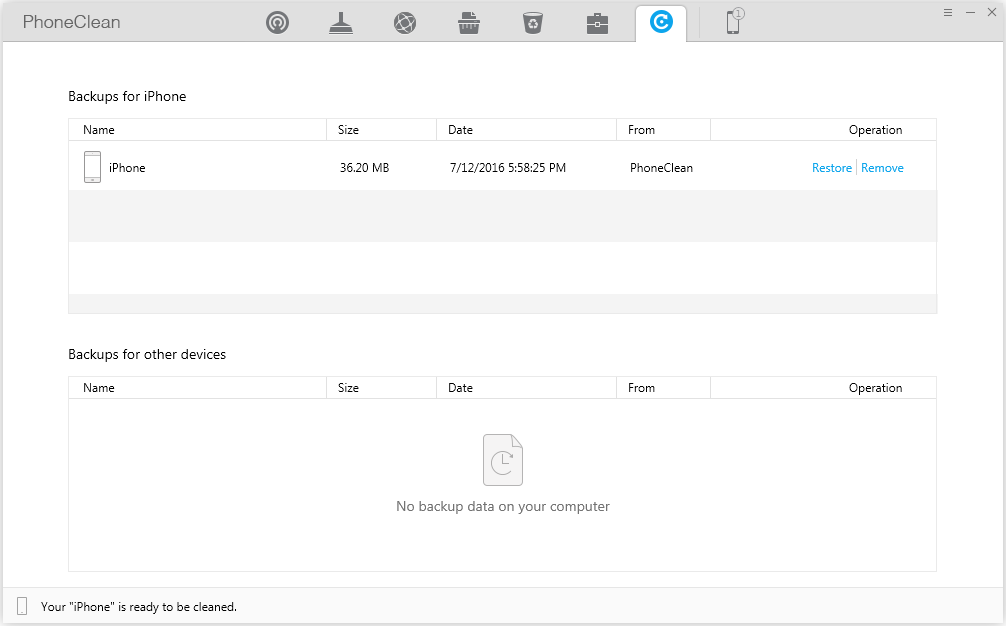 2. Please choose a backup to restore.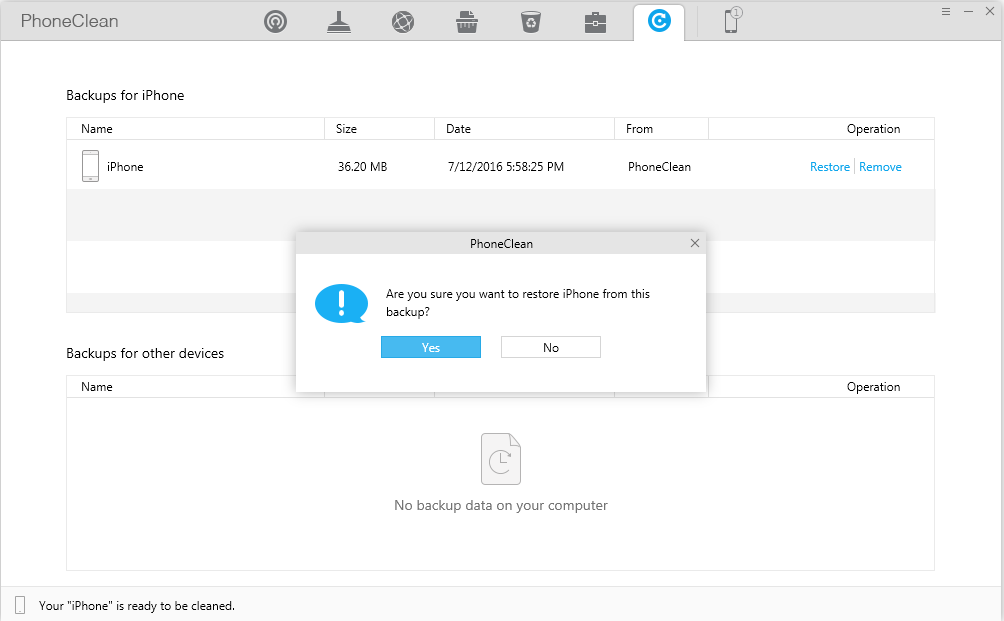 3. Once PhoneClean restores data successfully, PhoneClean will start over to the Restore main window automatically.
Still Have Questions Regarding This Guide or PhoneClean? Please Feel Free to Let Us Know.
Ask Your Question
Ask for Help or Contribute to This Guide