How to Turn Off iCloud Connection
If your Contacts, Calendars, Notes are associated with iCloud, then PhoneClean won't be able to clear these data for you. To bypass this inconvenience, you can temporarily turn off the iCloud connection so as to allow PhoneClean to do the cleaning.
Tutorial
Step 1: open the Settings app on your device > iCloud > turn off the connections of Contacts, Calendars or/and Notes, take iPad 4 as an example: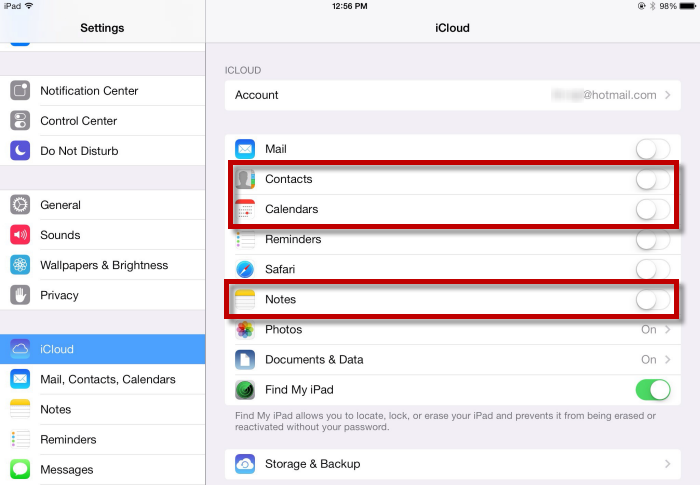 Tip: once PhoneClean finished the cleaning, please keep in mind that it's recommended to re-enable the iCloud associations since the Contacts, Calendars and Notes data are supposed to get backed up.
Still Have Questions Regarding This Guide or PhoneClean? Please Feel Free to Let Us Know.
Ask Your Question
Ask for Help or Contribute to This Guide