Prevent from Scanning & Cleaning Particular Apps
It's noteworthy that not all app files are useless to you. The photos taken or shared in Instagram, for instance, usually should be kept on your device for good. Other kinds of apps you need to concern about prior to scanning are news, magazine, ebook readers, texting and message, etc.
Tutorial
Step 1: connect your device to the computer > once PhoneClean successfully loaded the device content, you'll find a Device option

on the top side > click the Device icon and select Scan option on the pop-up window: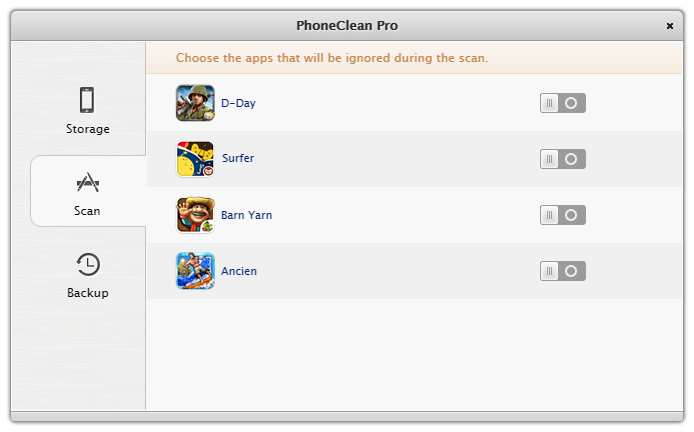 Step 2: uncheck the apps that you want PhoneClean to skip from scanning.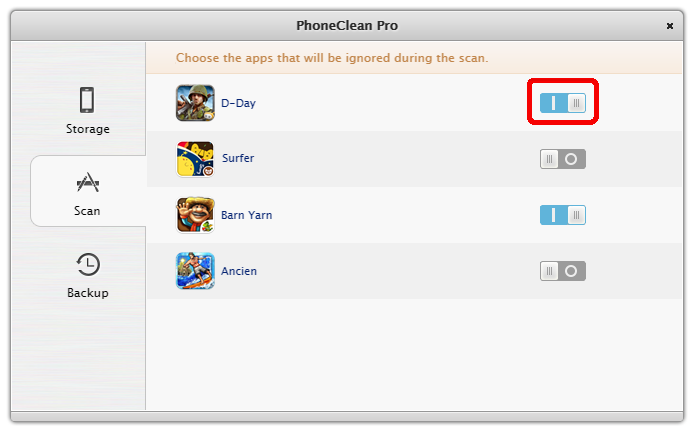 An Alternative Method
If you clearly understand what types of file you want to keep within particular apps, then you can use this alternative method to prevent PhoneClean from cleaning the files you want to keep.
Step 1: follow How to Use Quick Clean until the scanning is done > click on one category to check what apps hold that kind of junk files: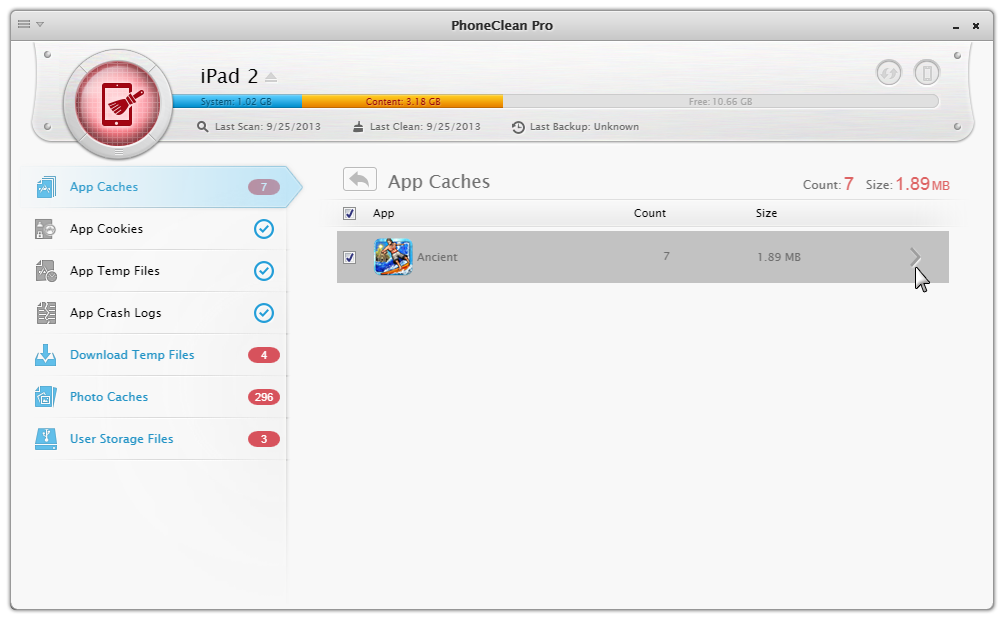 Step 2: take Ancient as an example, uncheck the option box and PhoneClean will not clean it. Even more specifically, you can click the arrow on the right side of apps to see what files on earth PhoneClean will delete.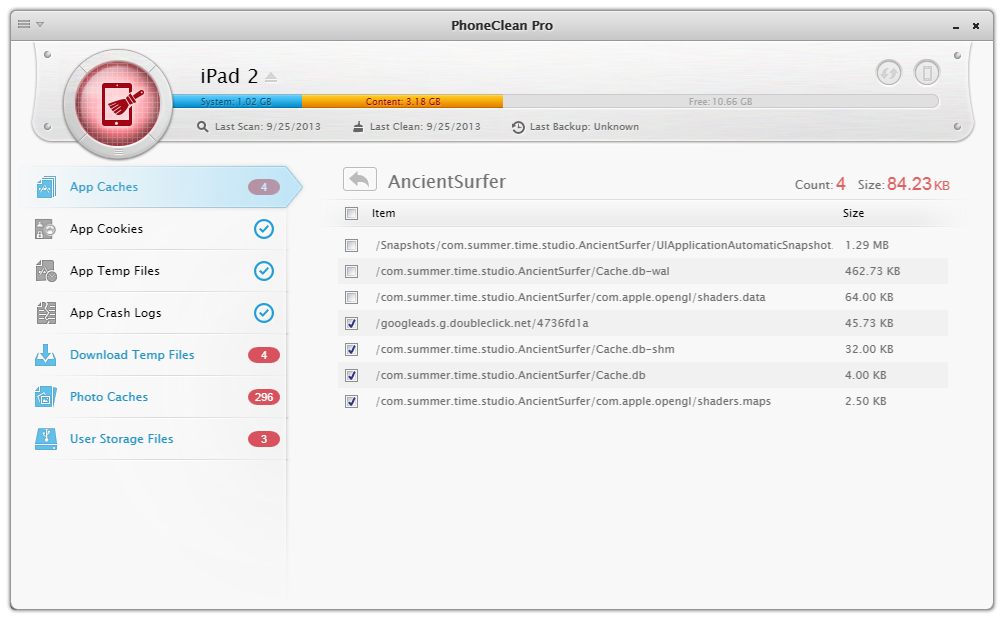 Still Have Questions Regarding This Guide or PhoneClean? Please Feel Free to Let Us Know.
Ask Your Question
Ask for Help or Contribute to This Guide