Restore Lost Data via Exporting iCloud Backup
PhoneRescue has brought a handy way for you although your device is not at hand. In case you have backed up your info, iCloud backup recovery would be convenient for you.
As we have released a brand new version of PhoneRescue, please upgrade PhoneRescue 3 from the link below:
https://www.imobie.com/phonerescue/download.htm
You can also refer to new User Guide for Recover from iCloud mode from:
https://www.imobie.com/guide/phonerescue-for-ios/recover-from-icloud.htm
Step 1: Log in PhoneRescue on your computer > Connect your iOS device to your computer > Choose Recover from iCloud option.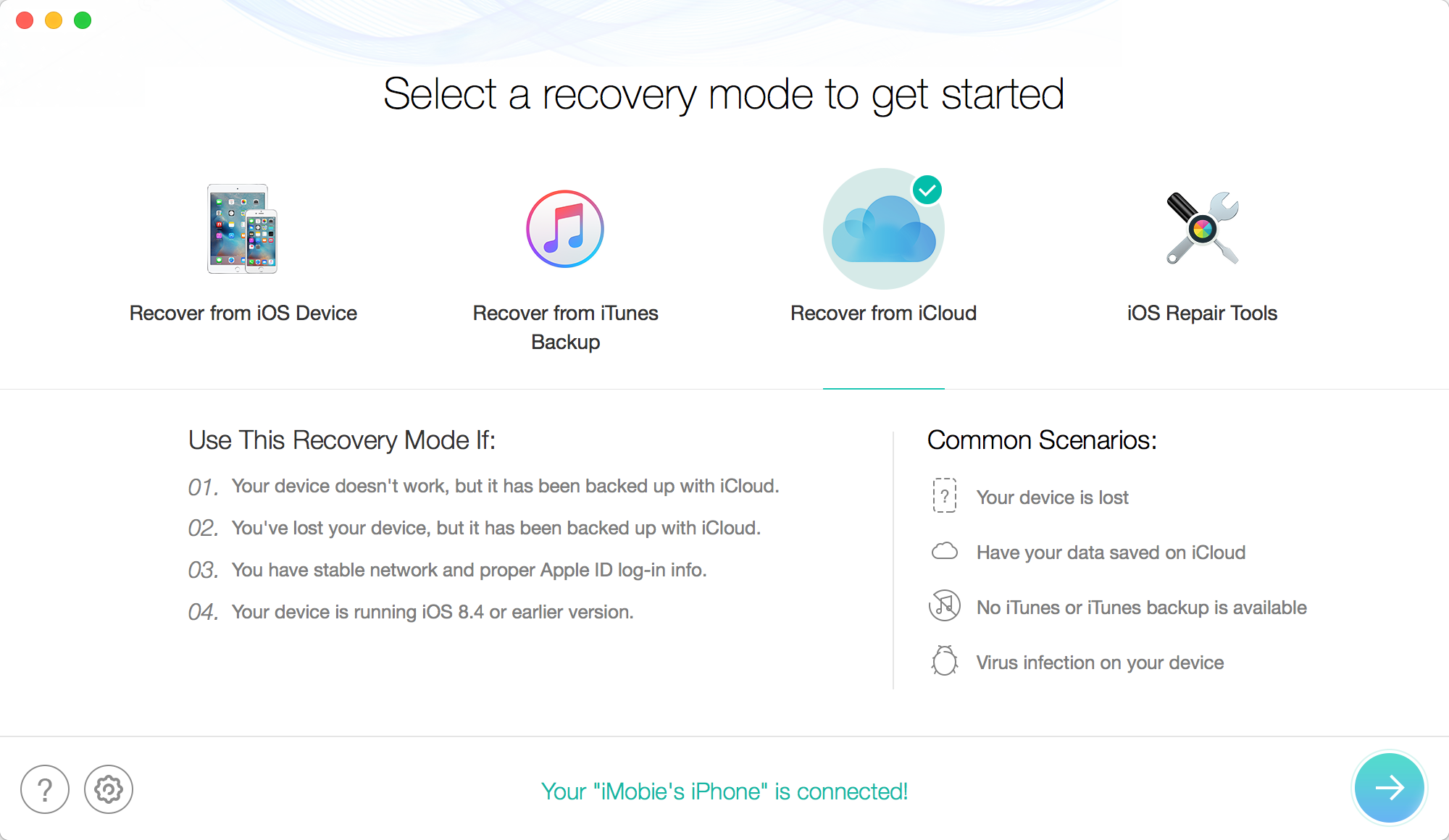 Step 2: Please enter into your Apple ID and the password > Download a backup from the list > Wait for PhoneRescue to scan your data.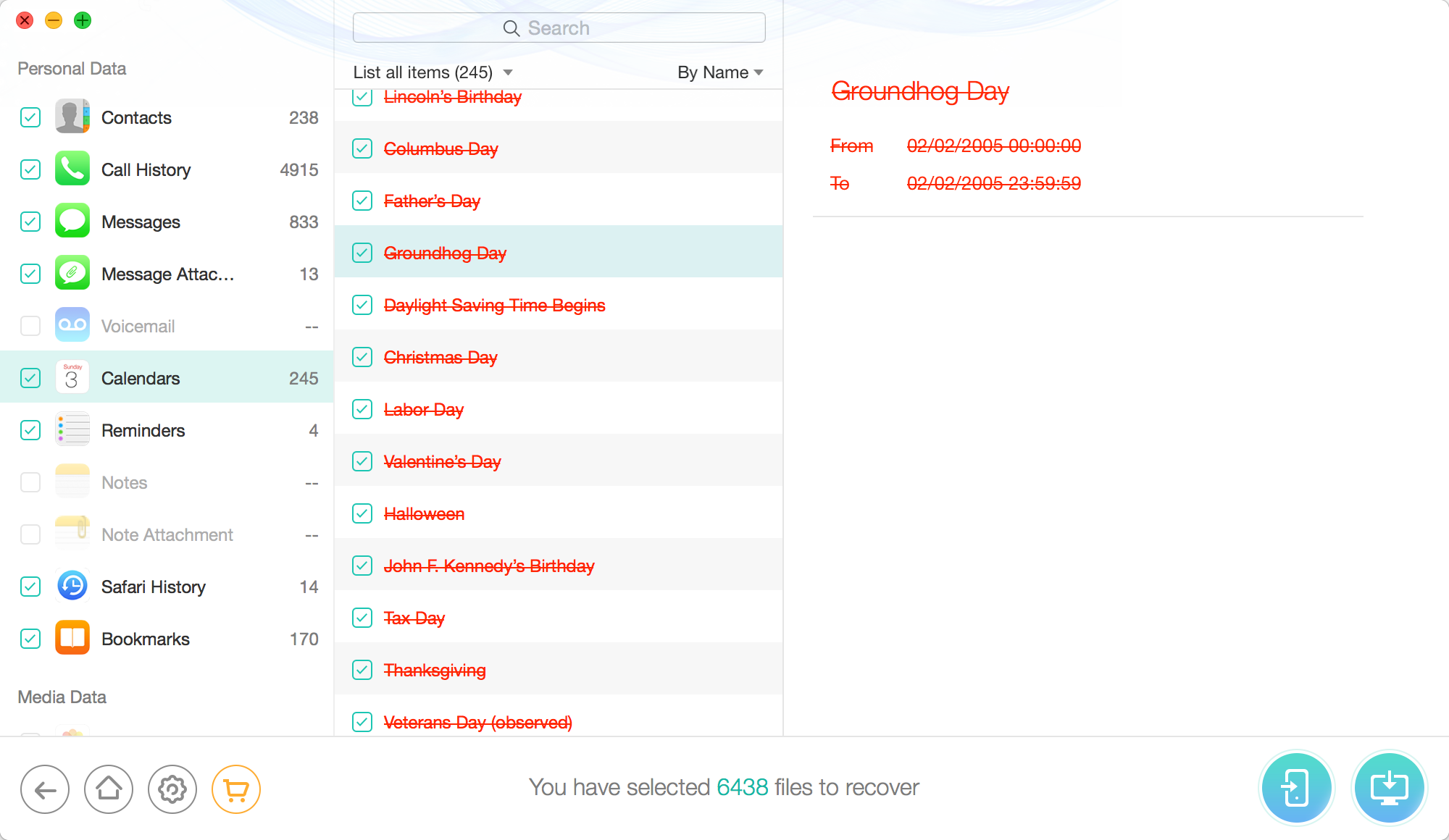 Step 3: Select the data you want to recover to your device or computer.
Still Have Questions Regarding This Guide? Please Feel Free to Let Us Know.
Ask Your Question
Ask for Help or Contribute to This Guide