Retrieve Lost Data via iCloud Drive
PhoneRescue helps users to recover data from iCloud Drive even without iDevice at hand. It lets you easily retrieve PPT, Excel, PDF file, Pictures and other files you lost. Through this feature of PhoneRescue, you can preview and selectively recover lost data reserved in iCloud Drive from any computer with an Apple ID.
As we have released a brand new version of PhoneRescue, please upgrade PhoneRescue 3 from the link below:
https://www.imobie.com/phonerescue/download.htm
You can also refer to new User Guide:
https://www.imobie.com/guide/phonerescue-for-ios/get-started.htm
Please check the internet connection is stable when using this function.
Step 1: Please choose Recover from the iCloud after launching PhoneRescue.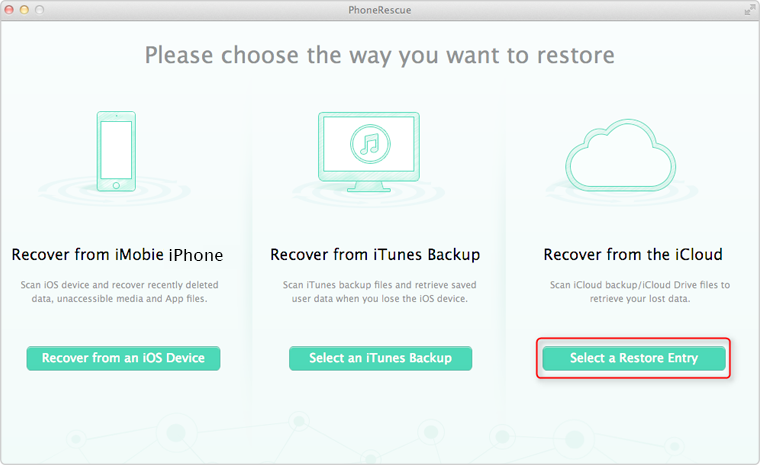 Step 2: Then, choose iCloud Drive to retrieve your lost data.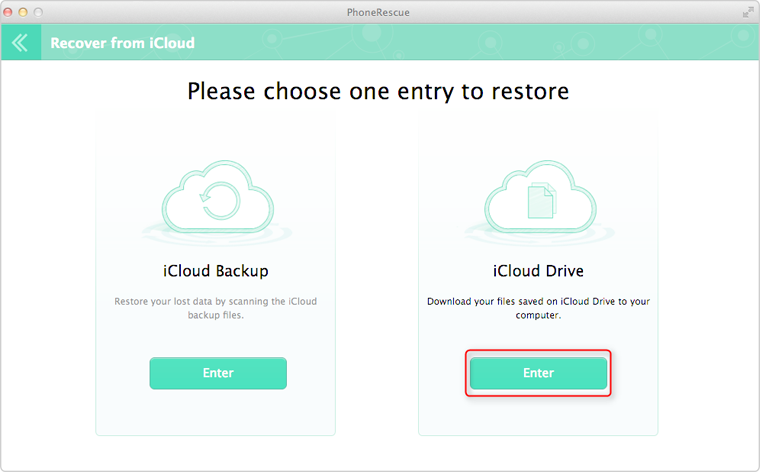 If you want to return to the previous directory, please click this button

.
Step 3: Next, input your Apple ID and Password to enter into your iCloud account.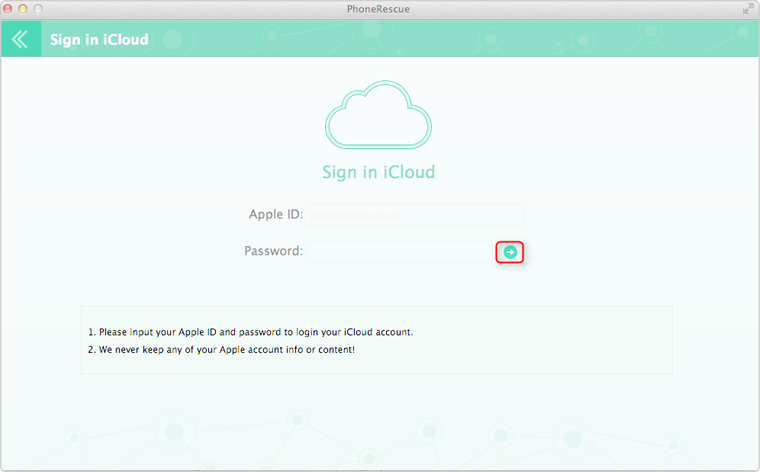 Please make sure the data you lost reserved in iCloud.
Step 4: Choose the data located in iCloud Drive and then click download.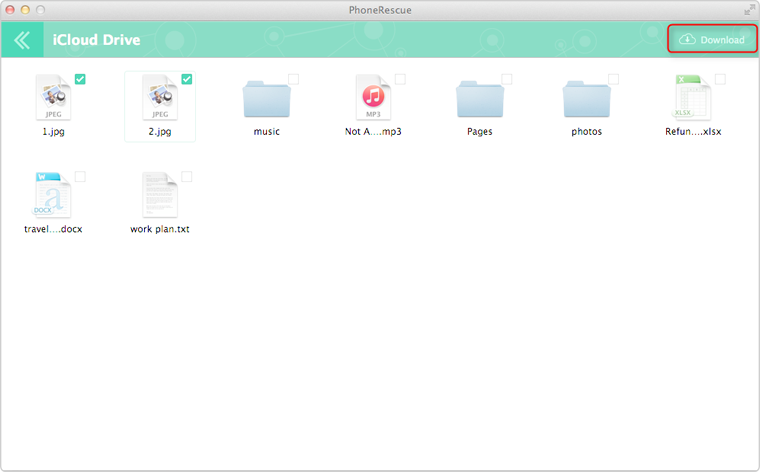 If you want to browse the data located in folders, please double-click the selected folder.
Step 5: You can check whether the status is complete or not.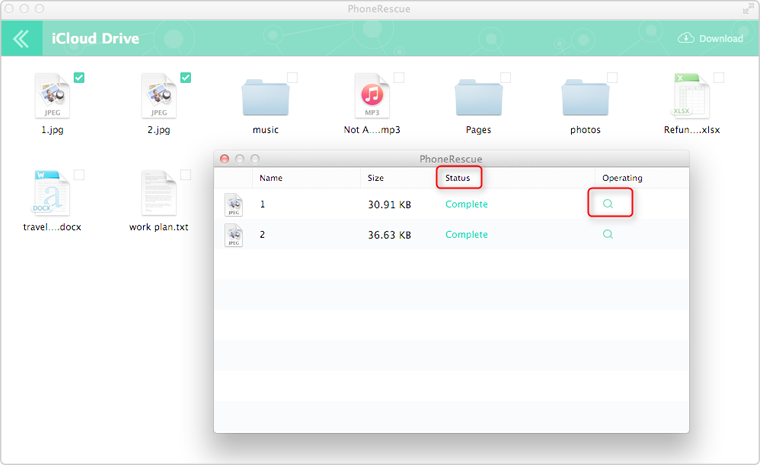 If the internet is interrupted, it will show the files which fail to download.
You can check the location of data downloaded via clicking this button

.
Still Have Questions Regarding This Guide? Please Feel Free to Let Us Know.
Ask Your Question
Ask for Help or Contribute to This Guide