PhoneTrans Pro

How to Move Data Located in iCloud to Computer
PhoneTrans Pro helps you access the iCloud data easily. It makes you browse and check all backups after entering into Apple ID. By this way, you can manage your data located in iCloud easier. Please refer to the tutorial below to move backups to computer.
Step 1: Open PhoneTrans Pro after connecting your iDevice to computer. Then, you can glance over the basics of your device.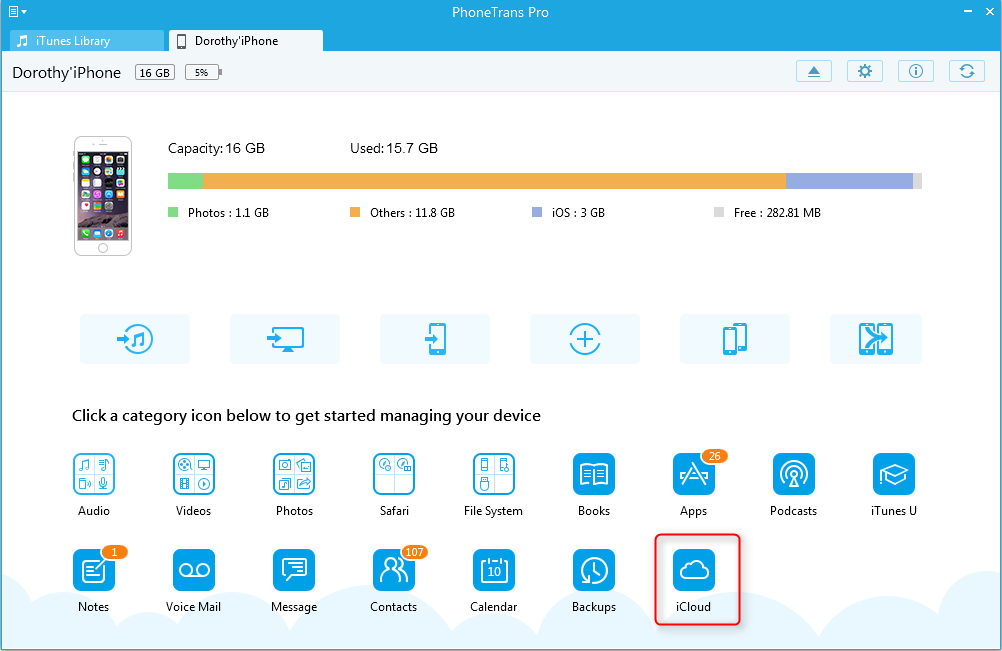 Step 2: On the homepage of PhoneTrans Pro, choose iCloud to enter the iCloud manage page. Please input your apple ID and password to enter your iCloud.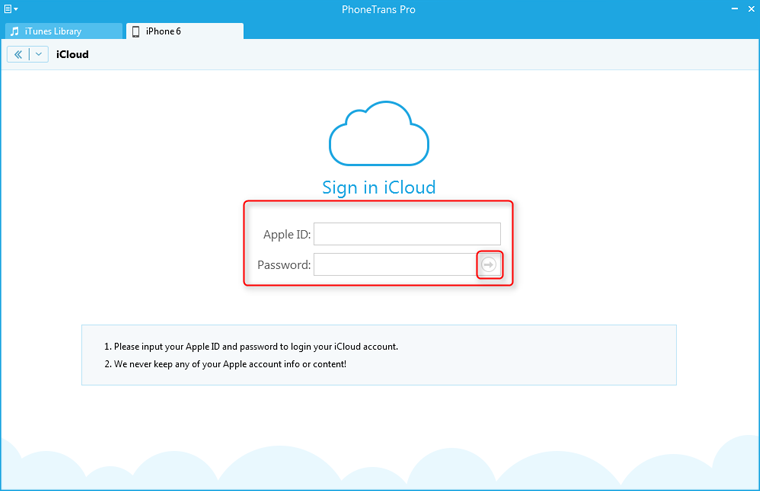 Step 3: Give a view on the data which locate in iCloud.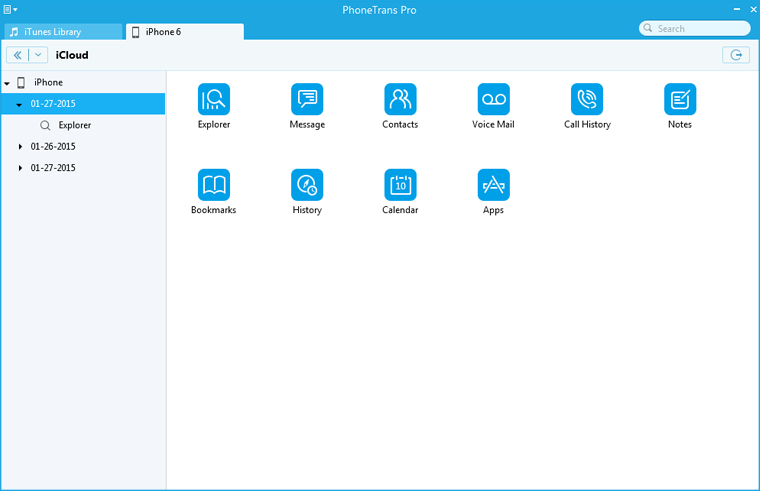 Step 4: Select the data you want to transfer.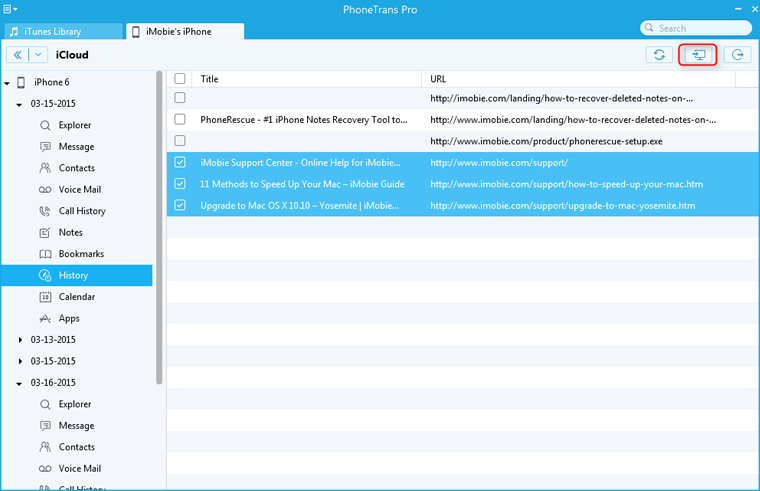 Also Read: How to Backup iPhone 6/6s >
Still Have Questions after Regarding This Guide? or Please Feel Free to Let Us Know.
Ask Your Question
Ask for Help or Contribute to This Guide