Transfer, Install and Uninstall Apps from Your Device
As you know, it is available to download apps from iTunes, but the steps may be troublesome for some users. To avoid those annoyed steps, PhoneTrans enables you to directly install and uninstall apps in your iPhone, iPad, and iPod touch. If you want to backup, install, and uninstall your apps directly from your device, please follow up the steps below.
Step 1: Open PhoneTrans on your computer and connect your device. And then, choose Apps from PhoneTrans main interface.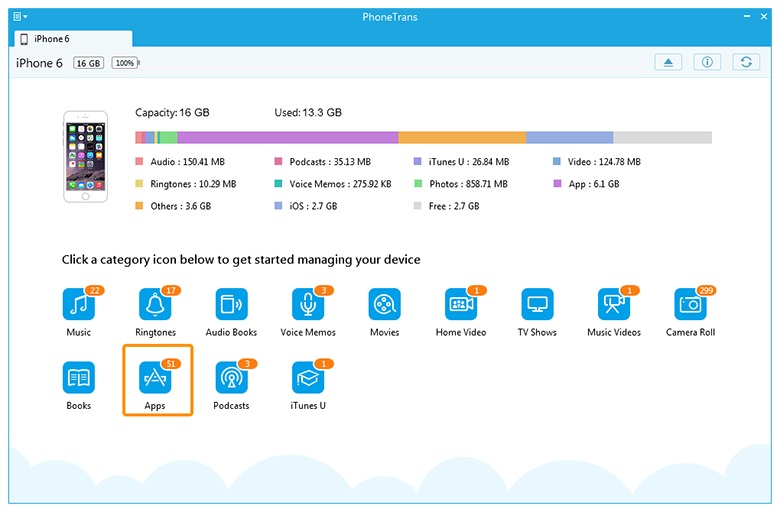 Step 2: If you want to backup apps to your computer, simply click the

button to start. However, if you want to uninstall apps on your device, just selectively choose some or more apps through clicking

tab. To install an extra app to your iPhone (iPad, iPod touch), please press on

on the top-right side.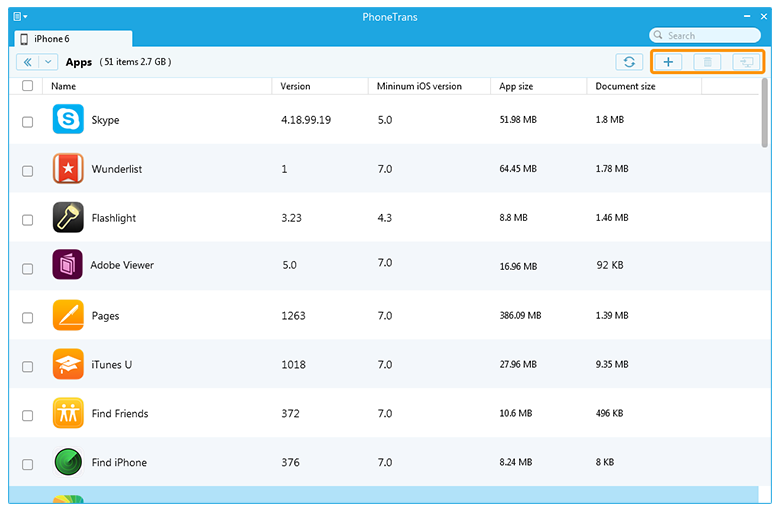 Still Have Questions Regarding This Guide? Please Feel Free to Let Us Know.
Ask Your Question
Ask for Help or Contribute to This Guide