What to Do If the Jailbreaking Failed?
Jailbreaking is the privilege accession of an Apple device, by which Apple users can remove software restrictions imposed on iOS and Apple products. It allows you to gain access to your entire file system but is used in the context of iOS. What to do when the device failed to be jailbroken by using Checkra1n? This post will give you the detailed suggestions about what to do if jailbreaking failed.
Method 1. Exit DFU Mode
If the jailbreaking failed, please exit DFU mode at first. Otherwise, the jailbreaking may still fail due to iOS principles. To get more detailed steps about how to exit iPhone in DFU mode, please visit the link below to watch the Video Tutorial:
https://www.imobie.com/guide/how-to-exit-dfu-mode-for-iphone.htm
Method 2. Use Another Checkra1n Version 
If the jailbreaking failed, please use other Checkra1n version available and repeat the jailbreaking process.
Step 1.  Download other recommended Checkra1n packages through a browser via the shared link below:
https://drive.google.com/drive/folders/1fUgI9A6BYJdAEHpUA9ecEYsqWe-cKAFv?usp=drive_open
Step 2. Install the other version on your Mac. If the error message "Checkra1n cannot be opened because the developer cannot be verified" shows on screen during the installing process, please execute a command to run it.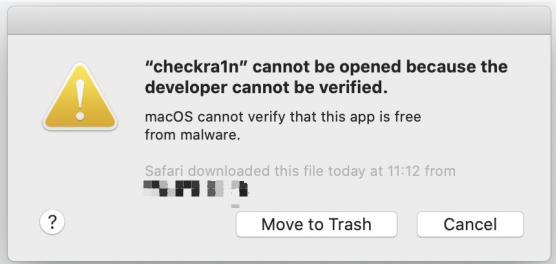 In the Terminal app on your Mac, follow the instructions below:
1) Enter "xattr –rc" and press the Space bar.
2) Drag the newly downloaded Checkra1n to the command window.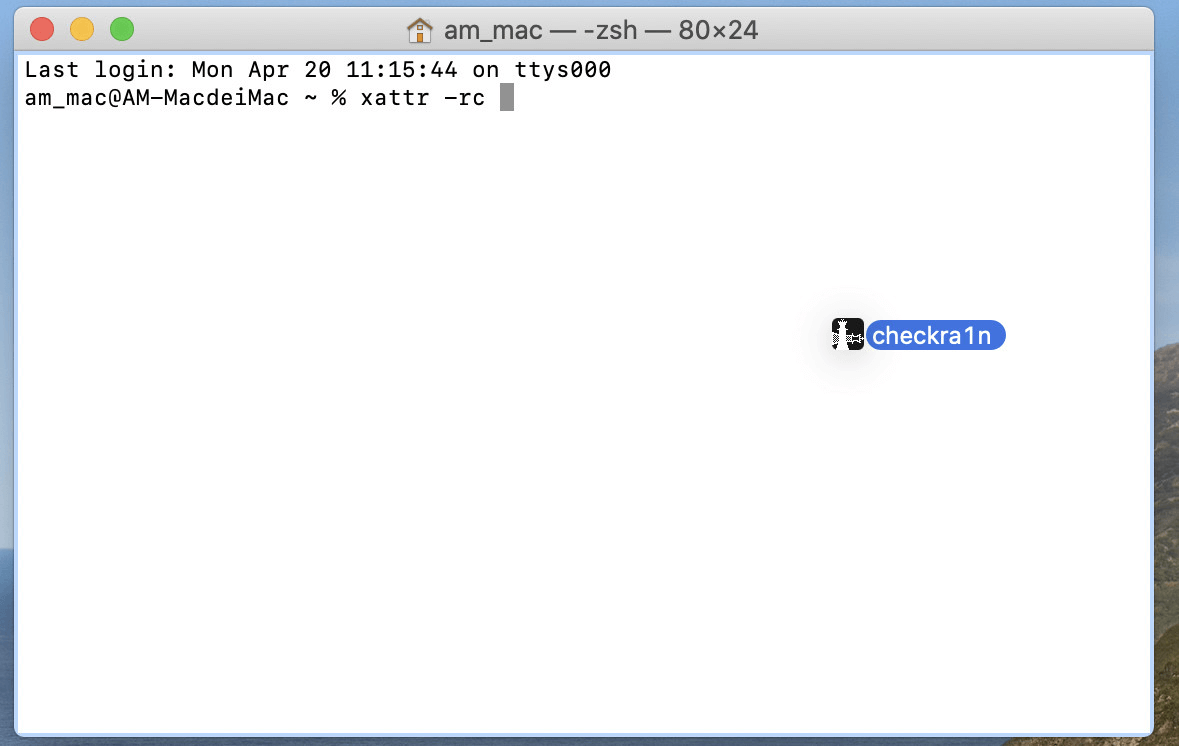 3) Then press "Return" and you will see the result as shown below.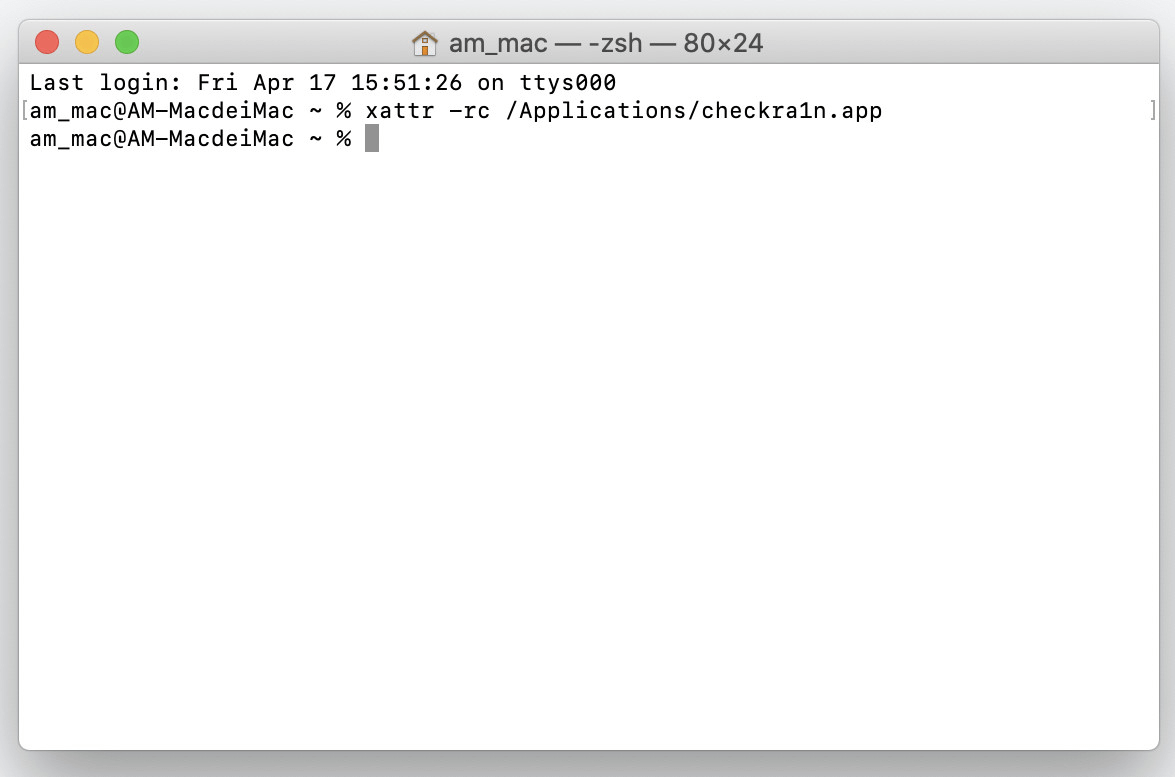 Method 3. Fix Errors if Error Codes Are Given
You might come across the following error codes when the jailbreak failed. The solutions are given below.
Error code: -20
Choose the "Safe Mode" option and jailbreak again.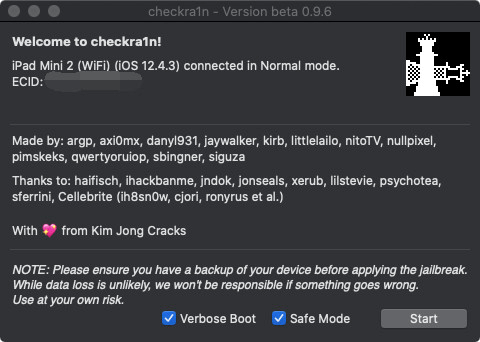 Error code: -31
Reinstall the iOS firmware and try the jailbreak again.
Still Have Troubles? Leave a Comment Here to Ask for Help