How Can I Copy TV show from iPod touch to iPhone 5
Summary
On this page, we'll discuss about how to Copy TV show files from iPod touch 4G onto iPhone 5. AnyTrans is your best answer to Copy TV show from iPod touch 4G to iPhone 5.
Why not start downloading this versatile software? So that you can make use of it after reading this Apple Support article.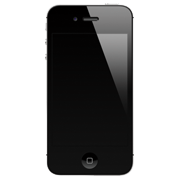 Letter from iMobie User:
We have several iPhone 5 in my family and would like to use our iPod touch 4G as a way of keeping our TV show libraries on each device in sync. You normally download to iPod with iTunes. Can you copy TV show from iPod touch to iPhone 5?
Answer from iMobie Team:
To copy TV show from iPod touch to iPhone 5 you need a TV show transfer program because Apple did not offer such an option. So far you can rarely find an ideal iPod touch 4G to iPhone 5 transfer solution which supports coping between multiple Apple devices on the fly. At this moment, you can just try this versatile iPhone, iPod, iPad Manager program - AnyTrans.
AnyTrans is made for managing iPhone/iPod/iPad content without iTunes limits. If you want to populate iPhone, iPad, iPod with music, movies, TV shows, music videos, Podcasts, iTunes U, iBooks, Audiobook, voice memo or ringtones, which require syncing through iTunes, you know how slow and tedious it can be. That's why we brought about this all-in-one iPod touch 4G to iPhone 5 Transfer program.
Related iPhone Article: How to Transfer Music from iPhone to iPhone
How about Copy TV show from iPod touch 4G to iPhone 5
The first thing you need to do is to download AnyTrans for free. Thanks to user-friendly and intuitive design, there is no secret in using this app. Below is the main screenshot of AnyTrans. You'll see it once you finish the installation.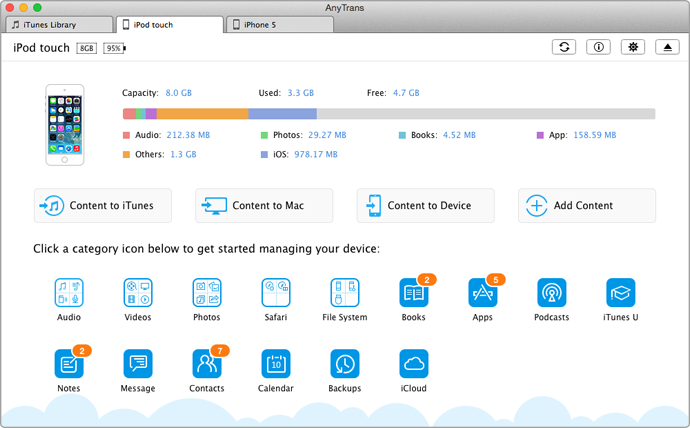 How to Use AnyTrans to Copy TV show
Step 1:
Connect your iPod touch 4G and iPhone 5 with computer via USB cables. AnyTrans will automatically load all media content on your devices and also iTunes library. You can also give it a check on how many free space remains. Learn how to get more space on iPhone iPad iPod touch
Step 2:
Click on "Videos" &gt choose the "TV Shows" to enter the manage page.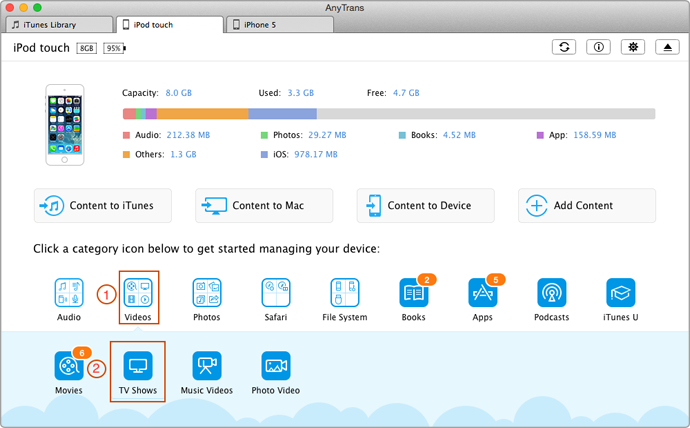 Step 3:
Keep target TV show files highlidghted and click To Device (Or you can right click the mouse and select To Device). Then AnyTrans will help you instantly move TV show from iPod touch 4G to iPhone 5.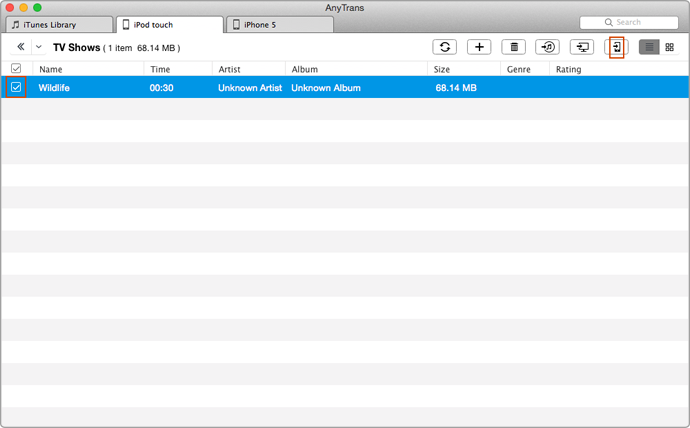 More Related Articles You May Like
Related external source
iPhone 5 - The iPhone 5 is a touchscreen-based smartphone developed by Apple Inc, the sixth generation of the iPhone.
iPod touch 3G - Updated to include the upgraded internals from the iPhone 3GS; includes Voice Control support and bundled remote earphones.