Can I Put Music Video from iPod 4G to iPhone
Summary
This article will show you how to achieve the goal - put music video files from ipod touch 4g onto iphone - for sync and backup purposes.
Why not start downloading this versatile software? So that you can make use of it after reading this Apple Support article.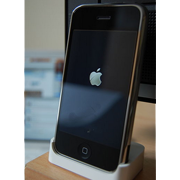 Letter from iMobie User:
I used to have the music video on my computer, but i just got a new computer because my old computer got a virus and wiped the Hard Drive. so now i am trying to put the music video from my iPod touch 4G to my iPhone. any help?
Related iPhone Article: How to Transfer Music from iPhone to Computer
Answer from iMobie Team:
Just get a new iPhone and want to put music video from iPod touch 4G to the new one? Apple iTunes gives a general solution for syncing iTunes library with iPhone but probably you still need a third party tool to put music video from iPod touch 4G to iPhone. In the following iMobie guide, you'll pick up with a simple and fast iPod touch 4G to iPhone Transfer - AnyTrans.
As long as you keep using iTunes, you'll find it is impossible to get music video transferred among multiple devices. At this moment, you can simply find a versatile iTunes Alternative for iPhone/iPad/iPod management. We recommand you AnyTrans because of its flexibility. Thanks to supporting multiple devices at once, it will move music video from iPod touch 4G to iPhone with one single click.
How Do You Put Music Video from iPod touch 4G to iPhone
We provide free download for AnyTrans so that you can try it without any charge. By the way, to use this app is pretty easy no matter you are an experienced user or not. After few seconds installation, you'll see below main interface of AnyTrans.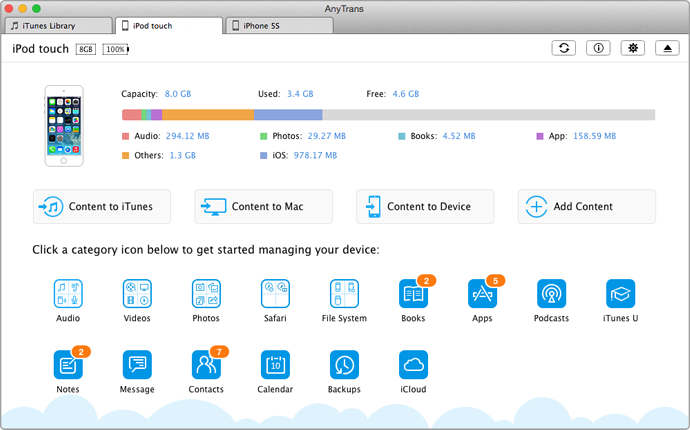 How to Use AnyTrans to Put Music Video
Step 1:
Plug your iPod touch 4G and iPhone on computer through USB cable. AnyTrans may take a few seconds to load up all media info on your devices. On the homepage, it will show you how much free space is available on your device. Learn how to free up space on iPhone iPad iPod touch
Step 2:
Click on "Videos" > choose the "Music Videos" to enter the manage page.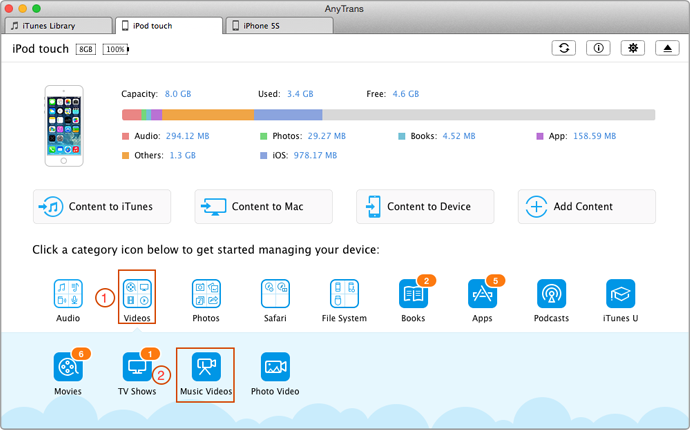 Step 3:
Highlight the music video files you choosed and click To Device option (Shortcut: Right click the mouse and select To Device). Then you can leave it alone and AnyTrans will auto put music video from iPod touch 4G to iPhone.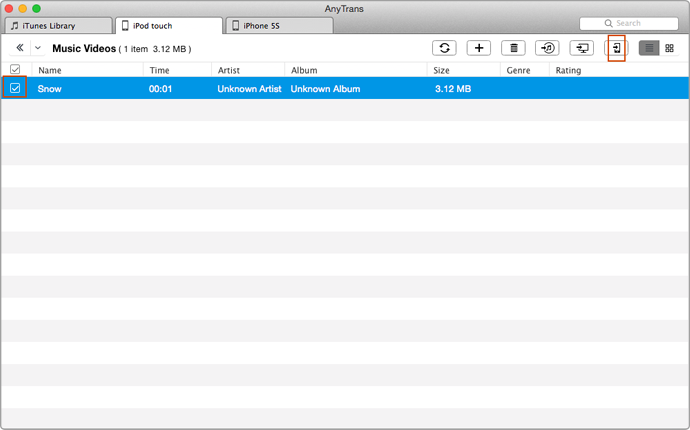 More Related Articles You May Like
Related external source
iPod touch 5G - New aluminum design with colored case options. Features improved cameras along with A5 processor, Siri, and longer 4" Retina display.
Apple Inc. - Apple official site.