Can I Transfer Music from iPod nano 1G to iPhone 5?
Summary
iMobie Support Team share their tips on how to Transfer Music from iPod nano 1G to iPhone 5. Read on to find a simple and instant solution about Music from iPod nano 1G to iPhone 5.
Free download this award-winning software so that you can make use of it after reading this Apple Support article.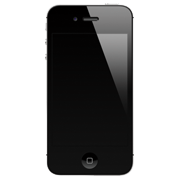 Letter from iMobie User:
Ok so my computer (Alienware X51 Mini HD Gaming Computer) crashed that I used my iPod nano 1G on. Still have my iPod with songs on it. My sister has a computer with iTunes but it has her music on it. Is there a way i could transfer my iPod nano 1G music to her iPhone 5 without erasing any of her or my music? It can be better is there is no need of bringing up iTunes because I just afraid that it may 'ERASE' something by accident.
Answer from iMobie Team:
If you want to transfer music from iPod nano 1G to iPhone 5 you'll need a decent third party App like AnyTrans. That is because Apple iTunes doesn't have such a function to transfer music among devices. Although iCloud gets a big move to manage multiple devices at once, it still has high level of network dependency as well as other limits. That's the reason why you need this versatile iPhone, iPod, iPad Manager program - AnyTrans.
As long as you keep using iTunes, you'll find it is impossible to get music transferred among multiple devices. At this moment, you can simply find a versatile iTunes Alternative for iPhone/iPad/iPod management. We recommand you AnyTrans because of its flexibility. Thanks to supporting multiple devices at once, it will move music from iPod nano 1G to iPhone 5 with one single click.
Also Read: How to Add Playlist to iPhone >
How Do You Transfer Music from iPod nano 1G to iPhone 5 by Using AnyTrans?
We provide free download for AnyTrans so that you can try it without any charge. By the way, to use this app is pretty easy no matter you are an experienced user or not. After few seconds installation, you'll see below main interface of AnyTrans.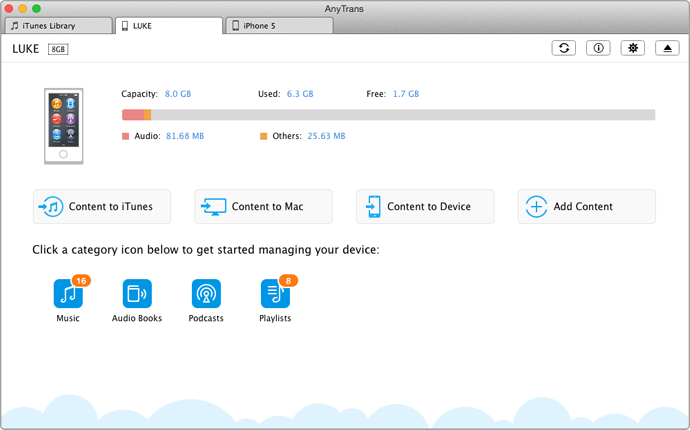 How to Use AnyTrans to Transfer Music
Step 1:
Use two or more USB cables to Connect your iPod nano 1G and iPhone 5 with computer. Wait a second and AnyTrans will automatically show up the basic info of your devices. You can also check how much free space remains on the homepage it. Learn how to reclaim storage space on iPhone iPad iPod touch
Step 2:
On the homepage of AnyTrans, Click on "Music" button to enter the manage page.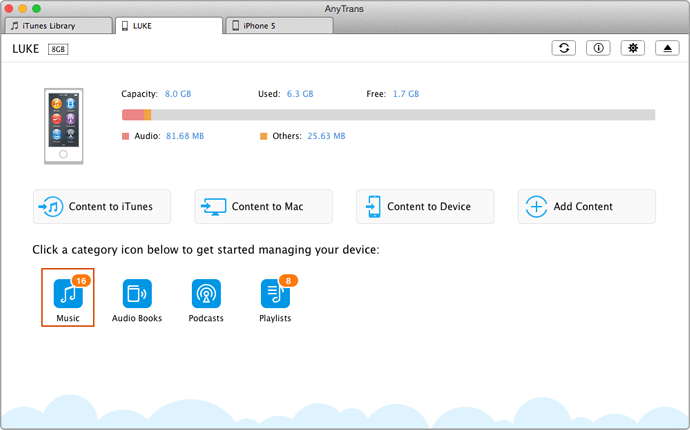 Step 3:
At last, you can highlight target music files and click To Device option on the top of AnyTrans. To transfer music from iPod nano 1G to iPhone 5 will get done pretty soon (largely depends on the volume of files that you want to transfer).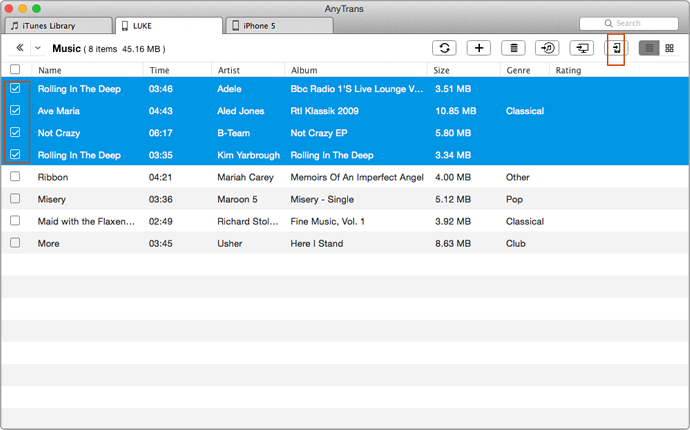 More Related Articles You May Like
Related external source
iPhone 5 - The iPhone 5 is a touchscreen-based smartphone developed by Apple Inc, the sixth generation of the iPhone.
iPod nano 4G - Revert to tall form and all-aluminum enclosure with 9 color choices, first iPod added accelerometer for shake and horizontal viewing.