Make Digital Life Easier-Three Alternative Programs to iTunes 11.3
Summary
iMobie Inc., an innovative and industry - leading iOS related software developer, today released the latest alternative programs to iTunes 11.3 with 8 hours hard working, which will make iOS users digital life easier.
Alongside the launch of iTunes 11.3 by Apple, iMobie, an innovative and industry leading iOS related software developer, has released the latest alternative programs to iTunes 11.3 with 8 hours hard working, which include the world's first iDevice cleaner program - PhoneClean; advanced iPod media manager - AnyTrans; comprehensive iPhone data recovery software- PhoneResuce.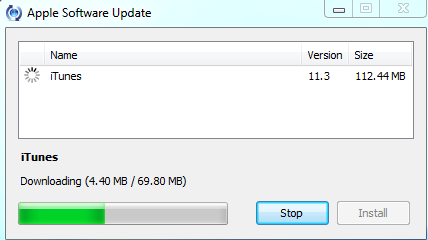 "Through a great deal surveys from Apple Community and Tech blogs, we noticed that a large number of iOS users are unsatisfied with iTunes for its complexity. Thus, focus on providing iOS users with a much easier digital life, our PhoneClean enables iOS users to decrease "Others" GB on iPhone iPad and iPod Touch; AnyTrans specialized in transferring multi-media files, app progress, photos at one place without the risk of lost important data via iTunes sync; PhoneRescue gives a hand to retrieve up to 22 types of lost data on iDevice," said by Frank, the founder and CEO at iMobie Inc.
Also Read:
How to Fix iPhone Won't Sync Music >
Best 3 iTunes Alternatives Review >
Best 6 iPhone Backup Extractor Software >
View the features of PhoneClean, AnyTrans and PhoneRescue.
PhoneClean
- Deep Clean is made to remove private and sensitive data from user's iDevice, such as call history, messages, Safari cookies, etc., to protect their confidential information.
- Quick Clean helps to increase iOS storage space which eaten up by mysterious "Others" GB, such as App Caches, App Cookies, App Temp files, Download Temp Files, Photo Caches, etc.
- Toolbox wipes out some useless data, such as duplicated contacts, corrupted media files, note, etc.
AnyTrans
- Compared with iTunes complicated operation steps, AnyTrans enables users to transfer music, movies, iBooks, applications, etc. from/to iOS device at once. What's more, without iTunes full sync, users are able to copy specific music as they wish.
- Besides, it is also provide a solution to share their favorite app data, saved games and personal settings between difference iDevices.
PhoneRescue
- Recovery on almost all types of iOS content - including up to 22 types of personal data, multimedia files, and even app document and files.
- Recover iOS Data without an iDevice - even one doesn't have the device at hand, PhoneRescue could also find the lost content on Camera Roll, Photo Stream and Voicemails that one thought lost permanently and recover from iTunes backup, even it's an encrypted one.
- Offers three safety guarantee and easily way to retrieve lost data- Saving messages and call history to HTML format or simply Copy-and-Paste them to the clipboard, which brings much convenience for the text data management.
For more details: https://www.imobie.com/support/itunes-alternative.htm
Price and Availability
These three programs are available for Windows and Mac computers. Refer to iMobie online store for the detail price.
About iMobie Inc.
iMobie Inc. was established at the end of 2011, and located in Tianfu Software Park (China), a place gathered great many talented software engineers. The brand name iMobie is from I'M Optimistic, Brave, Independent & Efficient, which represents the main characters of their teammates. On the early stage of iMobie, they focus on developing iPhone, iPod, and iPad maintenance and file transfer software for making iOS uses' mobile digital life easier. For more information, please visit imobie.com.
Related external source
Apple - Apple Inc. designs and sells consumer electronics, computer software, and personal computers. The company's best-known products are the Macintosh line of computers, the iPod, the iPhone and the iPad.
CNet - CNET (stylized as c|net) is a tech media website that publishes news articles, blogs, and podcasts on technology and consumer electronics.