Top 5 Surprises on WWDC 2012 for MacBook Air, MacBook Pro, iOS 6, OS X
Summary
After a long wait for iPhone 5, iOS 6, and all new stuff brought by Apple, now let iMobie usher you to the TOP 5 surprises from Apple's 2012 annual Worldwide Developers Conference.
#1 Apple: 30B apps downloaded, 400M App Store Registered Accounts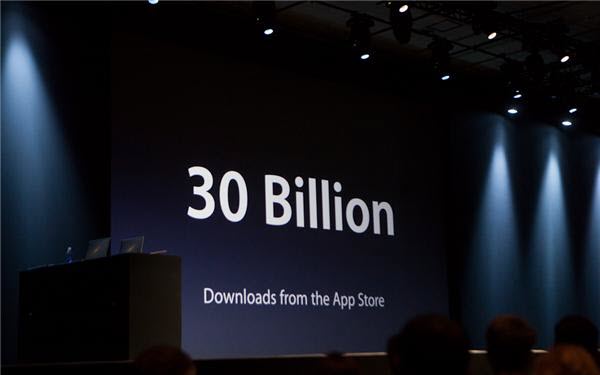 Apple: 30B apps downloaded, 400M App Store Registered Accounts, Credit C|Net
This enormous figure is pointless if we cannot see how the popularity Apple App hit this planet. 30 Billion apps downloaded now are telling us: Apple must be the king of Post-PC era.
Cook says that despite the numbers, it's "what we do together" that's more important. "For Apple, and I suspect many of you, our goal has always been to do great work, and to make a difference in other people's lives. Nothing makes use happier than to see hundreds of thousands of devs around the world using our hardware and our software to share their latest and greatest ideas."
#2 New Generation MacBook Air and Pro with Retina Display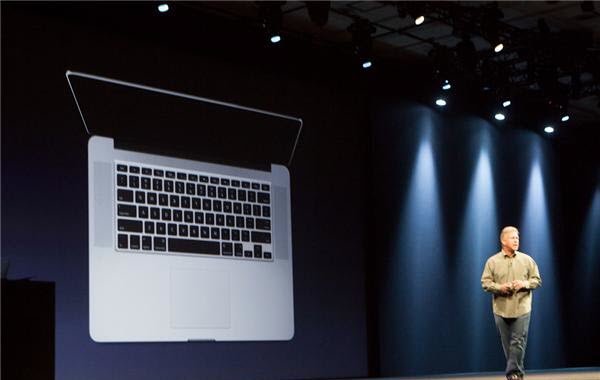 New Generation MacBook Air and Pro with Retina Display, Credit C|Net
Schiller: We're so proud of this lineup of notebooks. MacBook Air and MacBook Pro. We have some really nice updates to each of them.
MacBook Air: Updates to the Air series are fairly mundane with new processors, USB 3.0 (Learn about how to transfer music from iPhone to computer free), and up to 512GB of storage. The screen sizes available remain 13 inches with a 1,440x900 resolution and 11 inches with a 1,366x768 resolution, each with two default configurations. The default 11-inch CPU is now a 1.7GHz Intel Core i5, while the 13-inch default CPU is a 1.8GHz Core i5.
MacBook Pro: The next-generation MacBook Pro's 15.4-inch Retina display features "the highest resolution" of any notebook on the market, thanks to its 220 pixels per inch. The device's resolution comes in at 2,880 by 1,800.
If you are bored with Retina display, here is an exciting news: The MacBook Pro with the Retina display starts at $2,199 for 256GB of storage and 8GB of RAM. The Computer Starts Shipping Today.
#3 Apple unveils iOS 6 with 200 new features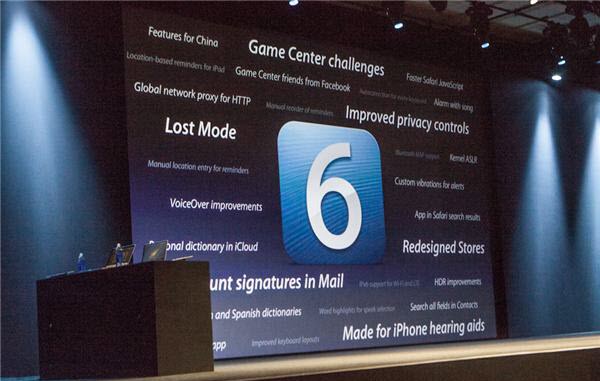 Apple unveils iOS 6 with 200 new features, Credit C|Net
New iOS 6 features include "lost mode," Game Center challenges, per account signatures in Mail, redesigned stores, Game Center Friends from Facebook., Made for iPhone hearing aids, Tab View, Flyover, etc. Anyway, we still feel a little bit disappointed on iOS 6 because it still far away from desire. Comparing to iOS 5 last year, the new features on iOS 6 seem much ordinary than the introducing of iTunes Match, iCloud and Siri.
Another disappointment is that, although iOS 6 is pretty close to state-of-the-art, but it still does not allow iOS device users to backup their iPhone, iPod touch and iPad music onto computer or iTunes library. So once their computer or laptop get crashed, all their music collections will be lost!
#4 Siri gets smarter - Eyes Free, Launch App and Get Sports Scores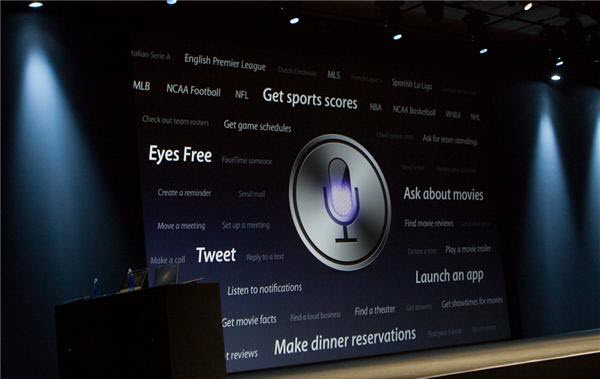 Siri Gets Smarter, Credit C|Net
The personal assistant can now offer significantly more information when asked about sports, restaurants, movies and more. You'll be able to make restaurant reservations (thanks to OpenTable and Yelp integration) or get movie reviews (thanks to Rotten Tomatoes integration). And better support for Twitter means that you can also ask Siri to tweet for you.
#5 There is NO iPhone 5, or the new iPhone on WWDC 2012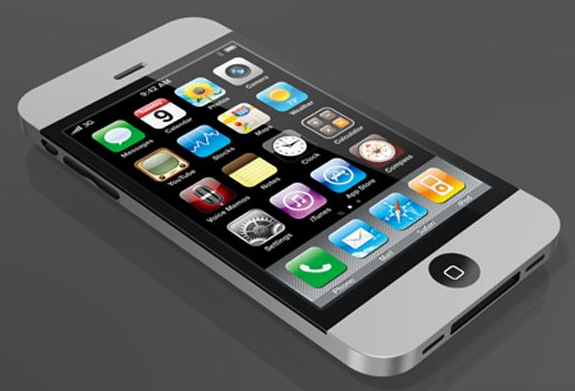 There is NO iPhone 5, or the new iPhone on WWDC 2012
We have to say: The Biggest disappointment (also a surprise) is the miss of iPhone 5.
The Bottom Line
New MacBooks, Mountain Lion, and iOS 6. "Only Apple could make such amazing hardware, software and services," Cook says. "They are perfect examples of what Apple does best, and ultimately it's why people come to choose to work at Apple and with Apple. To do the very best work of their lives. To empower people to do great things. To make a difference for so many people in the world."
Related external source
Apple - Apple Inc. designs and sells consumer electronics, computer software, and personal computers. The company's best-known products are the Macintosh line of computers, the iPod, the iPhone and the iPad.
CNet - CNET (stylized as c|net) is a tech media website that publishes news articles, blogs, and podcasts on technology and consumer electronics.