Why iPad mini Customers Also Need PhoneTrans And AppTrans
Summary
iMobie Inc announced that its free PhoneTrans and AppTrans now fully support iPad mini and iPad 4. And also presented the new iPad Customers may need PhoneTrans and AppTrans in many ways.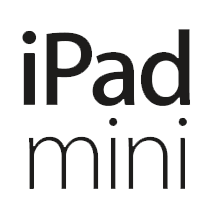 Apple announced sold three million iPads in just three days since the release of its new iPad mini. For these new iPad customers, iMobie Inc. upgraded its free PhoneTrans and AppTrans to help them tide over syncing media and Apps from old iPhone iPad to the new-bought iPad mini and iPad 4.
"We hear so many questioning voices over the new iPad Mini, whose screen even inferior to cheaper options. But it cannot stop iPad strong sales." said Frank, CEO at iMobie Inc. "What we concerned most is how to make the new iPads perfectly sync with these old iPhones and iPads."
Sync Apps to iPad mini with App Data:
iCloud allows an option to use one app one multiple iPads. However, NOT ALL iPad game saves (records and progresses) are available for iCloud backup because only select-few developers even care to associate their games with iCloud. While with AppTrans, users can backup and transfer any Apps with intact app data, game saves and personal settings.
Learn How to Transfer Music from iPhone to iTunes
Transfer Music & Movies to iPhone without iTunes:
PhoneTrans is an ideal free iPad music and file transfer which is made to spice up iPhone, iPad, iPod touch by transferring songs, movies, TV shows, podcasts, ringtones, eBooks to/from computer. It is well-received as the most popular free and overall iOS Devices Management Solution.
PhoneTrans Screenshot
PhoneTrans with iPad mini Support
Price and Availability:
The Pro version of PhoneTrans is available for $29.99 at: https://www.imobie.com/phonetrans-pro/buy.htm
About iMobie, Inc.
iMobie Inc. was established at the end of 2011, and located in Tianfu Software Park (China), a place gathered great many talented software engineers. The brand name iMobie is from I'M Optimistic, Brainy, Independent & Efficient, which represents the main characters of their teammates. On the early stage of iMobie, they focus on developing iPhone, iPod, iPad Transfer and Explorer tools for backing up, sharing, and enriching iDevice users' media collection.
Related external source
Apple - Apple Inc. designs and sells consumer electronics, computer software, and personal computers. The company's best-known products are the Macintosh line of computers, the iPod, the iPhone and the iPad.
CNet - CNET (stylized as c|net) is a tech media website that publishes news articles, blogs, and podcasts on technology and consumer electronics.