How to Add Attachment to an Email on iPhone
Summary
Get a new iPhone and happen to be an iPhone user for the first time? Then you may find you have no ways to send an email with the newest photos to your college roommates far away. Please read this!
PhoneClean is an ultimate iOS cleaning tool that gives promises of privacy security for iPhone, iPad. Why not get a free trial? Let it surprise you!
From time to time, people would email with attachments, like radios, photos, PDFs, etc but not plain texts. iPhone is the best smartphone ever made, which has made life much easier than before. One good proof is that you can send and receive mails handily with an iPhone whenever you want. If you are a novice, you're very likely to find there's no buttons that would allow you to add the things you want. Say, you want to add a photo.
Don't miss: How to Transfer Voicemails from iPhone to Computer
How to Add Attachment to an Email on iPhone
Step 1: You can tap and hold on the body of the email for a moment and an Action menu should appear.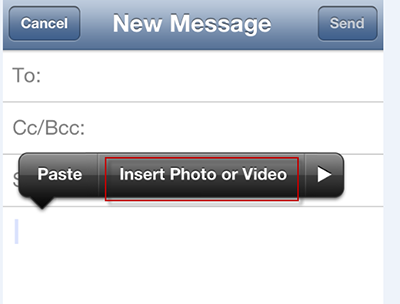 Step 2: Tap on Insert Photo or Video to attach one of those from your Photo Library.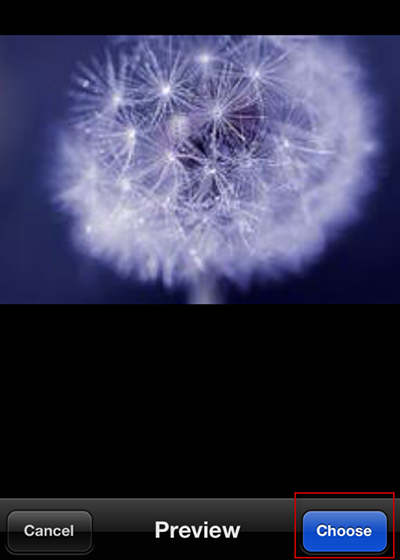 If you need to attach another type of file, you need to create the email from within the App that holds the file from the Action Menu. The button with an arrow will come out of a square.
Tips: Sometimes, the email goes, but the attachment does not! Don't worry! When faced with such trouble, you just select to include the attachment(s).  If you are doing this and the attachments aren't going through it may be because they have been deleted by the receiver's email system as being potentially dangerous.
You May Also Like: How to Delete All Emails on iPhone/iPad At Once >
More Related Articles You May Like
Share Your Thoughts With Us