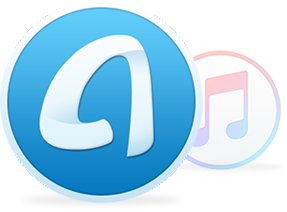 Top Alternatives on El Capitan & Yosemite to iTunes/iCloud/Safari/iPhoto/Calendar
[Last Updated: Sept. 29, 2015]
There are some popular apps and services Mac users frequently use, including iTunes, safari, iPhoto, calendar and iCloud, no matter on old Mac OS operating system or the newest Yosemite and EI Capitan.
Don't Miss: Basic Tips to Prepare Mac OS X EI Capitan Upgrade
However, sometimes you may encounter some issues when using these popular apps, such as iTunes – Check iTunes 12 problems. Or you would be tired of using these apps and want to try some new. In these situations, alternative apps could make difference. In this post, we offer all Mac users some top alternatives to iTunes, iCloud, iPhoto, Safari and Calendar. All of these alternatives are compatible with Mac OS X 10.10 and the new-released 10.11 El Capitan. Now let's check them by following the list below.
Part 1. Best iTunes Alternatives on Mac
Probably you are using iTunes to manage iPhone, iPad or iPod on your Mac. Even though the iTunes is widely used, it has its drawbacks and problems. Just as you get used to your version of iTunes, Apple launches a new different update that you need to spend a lot of time trying to figure it out. In addition, transferring of data between iOS device and Mac is always a very dreary process. To make this much simpler, here are some popular iTunes alternatives you can have a try.
You May Like: How to Fix iTunes Sync Problems in iOS 9
1. AnyTrans ($ 39.99)
AnyTrans
AnyTrans is an all-in-one iOS contents management tool that gives users fully control on iOS contents. With AnyTrans, you can manage your iPhone or iPad freely and easily without the restrictions of iTunes.
Top Features:
Sync almost all types of iOS contents to your Mac - from a message to the whole music library, AnyTrans is capable of syncing up to 25 types of personal info, multimedia data, and even app document and files.
Transfer music from your iPhone, iPad or iPod touch to your Mac and vice versa. AnyTrans allows you to transfer selected songs to from your Mac to iPhone, iPad or iPod touch without erasing the existed music on your device.
The Six well-marked buttons on the homepage provides you the possibility of one-click to transfer data to anywhere as you want.
Allows you to access and export valued data from iCould. You can directly visit your iCloud backups from AnyTrans, view the backup, and even download the selective items to your computer.
You May Like:
How to Transfer Music from iPhone to MacBook Pro >
Tow Ways to Easily Put Songs on iPhone 6/6s >
2. TunesOver ($ 39.95)

TunesOver
TunesOver is an ultimate media management solution for your iDevice and Mac. It manages to detect your iDevice contents and provides you with one-click to transfer all music to your iTunes without duplicating any contents you have got on your iTunes library.
Top Features:
It allows you to transfer music, playlist with artwork, rating and play counts from iPhone, iPad and iPod to Mac or iTunes library without duplicating contents.
When transfer videos or music to iPhone, iPad or iPod touch, TunesOver will directly turn the file format into the device compatible format.
It manages to backup music, movies, TV shows, photos, e-books, audio books on to Mac. It's very helpful in case your computer crashed or you've deleted the files by mistake.
Part 2: Best iCloud Alternatives on Mac
There are always some complaints about iCloud, such as slow speed to backup iPhone. After Yosemite was released last year, iCloud brought iCloud Drive for Mac - one folder named iCloud Drive on Mac. You can drag and drop files/data to this folder, and then all of these files will be uploaded to the iCloud server so that you can access them on any iPhone, iPad or iPod touch by using the same Apple ID. However, Apple still only gives its users limited 5GB storage space for free.
Must Read: How to Download iCloud Backups >
If you have large files need to be stored and synced, 5 GB free storage space is far enough. Therefore, we offer you these two iCloud alternatives below so that you can choose the one suit for you to backup data on Mac/MacBook.
1.Dropbox ($ 9.99/month)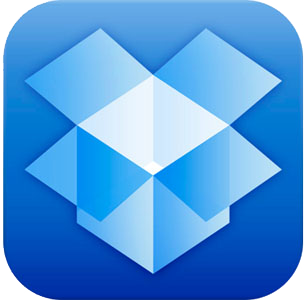 Dropbox
To be honest, iCloud Drive of Apple is exactly like Dropbox, both of them work on the same principle – users drag files into the folder created on computer and then access to the synced files on their mobile devices.
Top Features:
Put files in Dropbox and access to it from your computer, mobile phones and tablets.
Edit, add and share docs, photos and vidoes anytime anywhere.
Ensure your stuff safe even if your mobile device is broken, lost or stolen.
Also offer storage service for business to help companies manage and share files among their team members easily.
Enjoy 1 TB storage space by paying $9.99/month (when using iCloud only have 500GB at same price)
Important Note: When using Dropbox for storing files and data, you only can enjoy 2 GB free storage space.
2. Google Drive ($ 9.99/1 TB)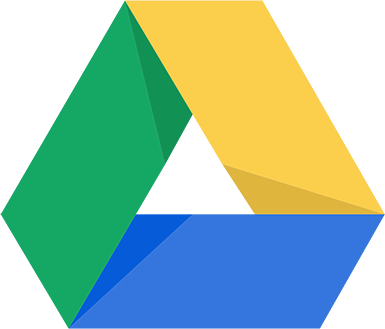 Google Drive
Similarly, Google Drive also works on same principle – drag files in folder and then access to them on mobile devices. But you also can choose to upload files to Google server on webpage without installing Google Drive App on your Mac.
Top Features:
Store, sync and share files with ease
Get access to files you stored in Google Drive from desktop, mobile phones, laptop, etc.
Enjoy free 15 GB storage space.
Have extra 15 GB free storage space when sharing across Google Drive and Gmail.
Easily open the files you synced without buying extra software.
Note: Google Drive also offers storage service for business.
Related Reading:
How Can I Restore Contacts from iCloud Backup >
Part 3. Best iPhoto Alternatives on Mac
Most Mac users regard Apple iPhoto as a clunky and slow app, and most of them set out to find some iPhoto alternatives. Here we recommend you two useful and easy-to-use iPhoto alternatives: Pixa and PhotoTrans.
1. Pixa ($ 30)
Pixa
Pixa is a Mac application that manages your pictures, helping you to quickly find and share them. You can browse by image color, use a picker to click and extract the exact RGB (or other) color codes, and you can quickly export your pictures to many formats.
Top Features
Pixa supports all the image formats you need: psd, ai, svg, jpg, png, tiff, pdf, bmp, gif, ico, icns, tga, raw, LittleSnapper, Pixen, Acorn, Sketch and Pixelmator.
You can browse the pictures by folder, Project (Album), Screenshots or Recent, and the app can make and store its own screenshots.
Freely share images via Dropbox, CloudApp or Imgur , and Pixa also offers the standard Mac OS X sharing options.
You can add a bunch of pictures directly to the app. Tags can be added, and metadata is pulled in whenever it can be. Photos are also tagged with their color on import so you can access this info elsewhere.
You May Like: How to Massively Delete Photos from iPhone iPad >
2. PhotoTrans($ 29.99)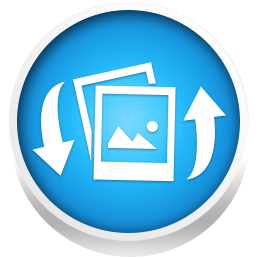 PhotoTrans
PhotoTrans for Mac is a handy iPhone iPad photo transfer software, which is made to transfer, organize and showcase your photos between iPhone, iPad and Mac. It manages to access the Camera Roll, Photo Stream, Photo Library and every single album, and lets you organize your photos on iPhone, iPad and computer as easy as buying a cup of coffee.
Top Features:
Allows you to export your photos from Camera Roll, Photo Library, Photo Stream and Albums to the Mac all at once.
Freely import photos to your iPhone or iPad from any iTunes libraries on any Mac or PC. In addition, it won't erase the original photos and albums stored on your device.
Organize the Albums on your Mac with ease. You can import, export and create new Album directly on your Mac.
By showcasing your photos in a slideshow, or letting it auto-play itself, you can sit around with families or friends to watch them on the Mac with the full size.
Related Reading:
How to Transfer Photos from iPhone to Computer >
How to Transfer Photos from iPhone to Mac >
How to Transfer Photos from Mac to iPhone without Losing Previous Photos >
Part 4. Best Safari Alternatives on Mac
Safari is your first choice to interact with the web when you boot up your Mac for the very first time. It is fast, beautifully-designed, and integrated with your Mac in a way no other browser ever will be. But Safari isn't the only web browser for Mac, and it's not necessarily the best. Here are two award-wining Safari alternatives for you - Google Chrome and Opera browser.
1. Google Chrome (Free)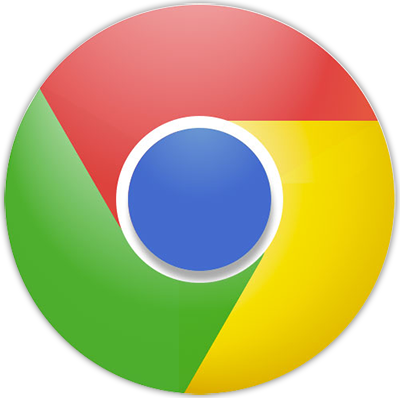 Google Chrome
Google Chrome is the fastest web browser, of course, it's also the most popular browser. The browser fully supports Mac OS X Full Screen mode - which coexists with Chrome's own, functionally identical Presentation Mode.
Top Features:
It is designed to be the fastest web browser. It's quick to start up from your Mac desktop, loads web pages in a snap, and runs complex web applications lightning fast.
The browser window is clean and simple. For example, you can quickly and easily search and navigate from the same box and arrange tabs as you want.
It is designed to keep you secure on the web with built-in malware and phishing protection, auto-updates ensures you the latest security fixes.
You can freely customize your Chrome. It's easy to tweak your settings and add apps, extensions, and themes from the Chrome Web Store.
You May Like: How to Access Bookmarks from iCloud >
2. Opera (Free)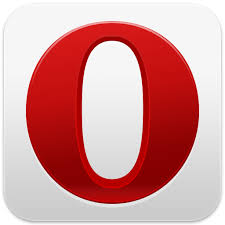 Opera
Opera is not the most popular desktop or mobile browser, nor widely used, but it's can be regard as the dark horse in the browser battle with its its features and security options. It is compatible across every platform and device.
Top Features:
Native BitTorrent supports (downloading via Torrents just got a lot easier) and a 'Turbo' mode, which optimizes web pages for times when your bandwidth is limited.
It stays ahead of the curve with a new integrated mail client, and also is featured with one-click bookmarking and tab stacks.
It stays ahead of the curve with a new integrated mail client, one-click bookmarking and tab stacks.
Opera also supports mouse gestures, which are similar to keyboard shortcuts but use the mouse.
Note: To change the default browser on your Mac OS X: Open Safari, choose Safari > Preferences and select the General tab. The first menu option is 'Default Web browser', and you can click to choose your preferred browser.
Also Read:How to Back Up iPhone iPad Bookmarks >
Part 5. Best Calendar Alternatives on Mac
Calendars have become part of our daily life. It allows you to set reminders, appointments and alarms at specific times and dates, makes sure you're never late for your appointments. The built-in OS X Calendar app is fine. But there are some of great alternatives that can make keeping track of your day easier, and all-around better.
1. Fantastical ($19.99)
Fantastical
Fantastical for Mac is a good assistant to help you manage your Calendar and Reminders, all from one convenient interface with just a few clicks. As well as you link all of your accounts to this app, you can instantly access appointments, make new events, and prioritize tasks right from the app's drop-down main screen.
Top Features:
Fantastical sits in the menu bar of your Mac, providing a drop down menu rather than taking the whole screen.
It is just as easy as on the iPhone to add events and reminders with natural language input and a text field at the top of the screen.
Recognize the location of your event and allows you to invite people from your Address Book to the event.
You can edit and delete events with ease. Just select the event you want to change and take control of your event with a single click or keystroke.
Must Read: How to Restore Calendar Events on iPhone >
2. BusyCal($ 49.99)
BusyCal
BusyCal for Mac is an unique calendar app that provides powerful time-saving features in a friendly and easy-to-use package. BusyCal makes it easy to organize multiple calendars, reminders, notifications for events, and even the ability to create events using voice commands. It is designed for families and small workgroups, and allows users to easily share calendars on a local area network.
Top Features:
Supports display your calendar by Month, Week, Day, Year or List and customize the number of weeks shown per month, or days shown per week.
Sync and share calendars with iCloud, Exchange, Google Calendar, and other CalDAV servers, enabling you to sync and share your calendars with other Macs running BusyCal or the built-in Calendar app on OS X.
Manage To Dos easily, like display the To Dos directly in your calendar, create repeating To Dos, and sync To Dos with the Reminders app on OS X and iOS.
Related Articles You May Like:
How to Backup iPhone Calendar >
How to Transfer Calendar from iPhone to Mac >
Join the Discussion on Mac OS X El Capitan