iPhone - iMobie WiKi Page
Summary
iThis iMobie Wiki page is all about Apple iPhone 5, iPhone 4s, iPhone 4, iPhone reviews, iPhone rumors, and more.
Get Started Now with PhoneTrans Pro, and enjoy its fantastic values before reading this iPhone Wiki page.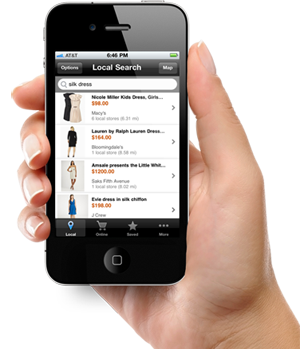 The iPhone is a line of smartphones designed and marketed by Apple Inc. It runs Apple's iOS mobile operating system, known as the "iPhone OS", shortly after the release of the iPad. The most recent iPhone is the sixth-generation iPhone 5, on September 21, 2012.
An iPhone can shoot video, take photos, play music, send and receive email, browse the web, send texts, and receive visual voicemail. Other functions - games, reference, GPS navigation, etc. - can be enabled by downloading apps; as of 2012, the App Store offered more than 775,000 apps by Apple and third parties.
Don't Miss: How to Transfer Music from iPhone to PC
iPhone History
There are six generations of iPhone models, each accompanied by one of the six major releases of iOS. The original iPhone was a GSM phone, and established design precedents, such as a button placement that has persisted through all models and a screen size maintained until the launch of the iPhone 5.
The iPhone 3G added 3G cellular network capabilities and A-GPS location. The iPhone 3GS added a faster processor and a higher-resolution camera that could record video at 480p. The iPhone 4 featured a higher-resolution 960 X 640 "retina display", a higher-resolution rear-facing camera and a lower-resolution front-facing camera for video calling and other apps.
The iPhone 4s added an 8-megapixel camera with 1080p video recording, a dual-core processor, and a natural language voice control system called Siri. iPhone 5 features the new A6 processor, holds a 4-inch Retina display that is larger than its predecessor's 3.5-inch display, and replaces the 30-pin connector with an all-digital Lightning connector.
iPhone Review from Amazon:
After spending decades running away from Macintosh/Apple products this Phone is Supreme! It may be time to look into a Mac again. It is so intuitive. Functions with such ease, and has features I could have only imagined would be available later. Coupled with AT&Ts ability to surf and talk, others can only imitate and never duplicate. I have no need for my other MP3 player, since I can talk on the phone with background music (recommended PhoneTrans Pro) that doesn't interfere and with portable speakers have home, bedside, or office music that I like.
Latest iPhone Related Articles:
How to Import Music to iPhone with iTunes - Normally iTunes is the native program for importing music to iPhone, but if you need a better iPhone manager software, PhoneTrans is the way to go.
Transfer Music from Old iPhone to a new iPhone - How do you Transfer Music from Old iPhone to a new iPhone without iTunes? And for an easy and fast solution, PhoneTrans Pro is highly recommended.
Transfer Music from iPhone to Computer Free - PhoneTrans is the best free iTunes alternative which is made for transferring iPhone music to computer for free.
More Related Articles You May Like
Share Your Thoughts With Us