How to Back up Photos from iPhone to PC
Summary
Are you eager to find an easy way to back up your photos from iPhone to PC so that you don't need to worry about losing those precious photos? Read this tip to find the best solution.
Download and install AnyTrans to your computer before you give it a try. See how easily AnyTrans backs up your photos from iPhone to PC.
It's amazing to take photos with your iPhone, and that's also an important reason that you value your iPhone so much. There must be a lot of beautiful photos of your family gathering or your unforgettable trip. Can you imagine breaking or losing your iPhone? That means you will lose all of your precious pictures with it. Hardware and cased can be replaced, but unfortunately, you can't reproduce those cherished photographic memories.
However, things will be different if you sync your iPhone photos to your computer frequently. So even if your iPhone runs out luck one day, your photos will be safe and sound. That's why you need to have a clear idea about how to back up photos from iPhone to PC. The backup tool you need is named AnyTrans – a fantastic iPhone transfer manager to help you back up your iPhone photos to PC just with simple clicks.
Must Read: How to Get Back Deleted iPhone Photos >
Things You Need to Know about AnyTrans
- The first transfer program that helps you transfer music, movies, apps and any other kinds of entertainment files directly among Apple iDevices, including iPhone 5s, iPad mini, iPod touch etc.
- Create, merge, remove and transfer playlists between iDevices and iTunes, keeping associated ratings, artworks, tags and all other media data.
- Import or export music or videos without losing the existing ones, freeing your device from iTunes.
- Support app transfer among multiple devices, along with saved games & personal settings.
What else AnyTrans could do for you? Find more by yourself:
How to Back up Photos from iPhone to PC with AnyTrans Step by Step
To begin with, please make sure you've download and installed AnyTrans to your computer.
1. Run AnyTrans on your PC > connect your iPhone to the computer via USB cable > go to categories manage page.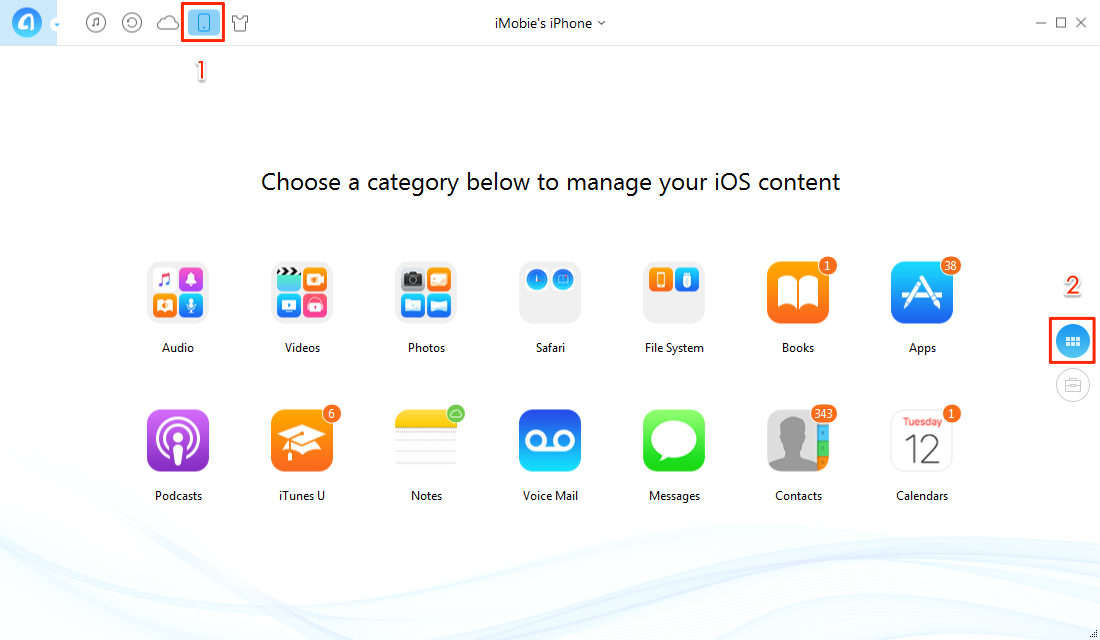 How to Back up Photos from iPhone to PC – Step 1
2. Click Photos > choose any sub category. And AnyTrans can import Camera Roll, Photo Stream and other kinds of photos to your computer.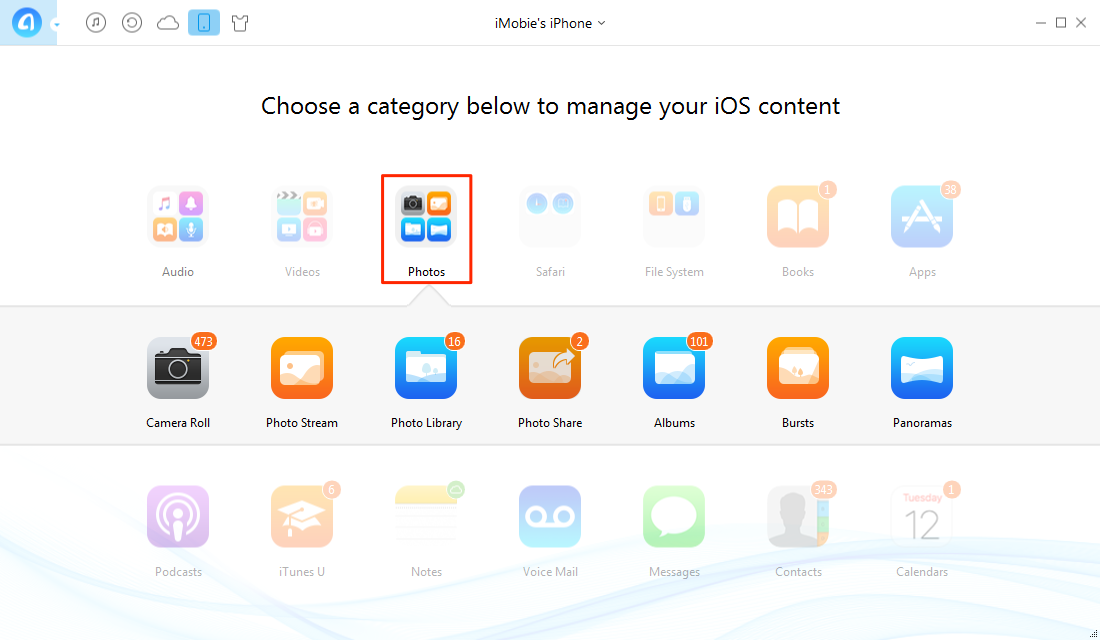 How to Back up Photos from iPhone to PC – Step 2
3. Choose the photos you want to back up to PC > Click "To Computer" button to backup photos from iPhone to windows computer.
How to Back up Photos from iPhone to PC – Step 3
Now, you've successfully backed up your precious photos from iPhone to PC with the help of AnyTrans. No worry about losing them any longer! If you like this how-to guide, why not download AnyTrans and do a backup for you iPhone photo right now?
Please share this guide and AnyTrans with more people who may need to back up their iPhone photos to computer. Any questions? Just leave them in the comments section.
Top Posts on Backing up iPhone Contents to Computer:
More Related Articles You May Like
Share Your Thoughts With Us