How to Back Up and Recover iPod Music Files to iTunes Library
Summary
Any crash on iTunes library could be a disaster because this data base may contain a huge amount of media files. So How to back up and recover iTunes library from iPod? Read on to find the answer!
Want to transfer 7000 songs from iPod to computer in 20 mins? Start download now before reading this guide.
For the majority of Apple users, it is a common problem that iTunes only allows to transfer media library content onto iPod, but on the other side, they find no way to backup iPod files to iTunes library. The situation will get extremely terrible when their iTunes library gets corrupted (due to computer system breakdown or whatever reasons).
Don't Miss: How to Transfer Music from iPhone to iTunes
Any crash on iTunes library could be a disaster because this data base may contain a huge amount of media files, e.g., the music ripped from purchased CD disc, video clips shot by camcorder or movies downloaded from free sources. Although iTunes provides some basic solutions for users who prefer to make a regular backup on iTunes library, there are still a good deal of inconveniences that force them to find an iTunes Alternative to backup and recover iPod files to iTunes library.
Disadvantages of Backup iTunes Library with Old Methods
Back Up to Disc - burning data onto Blu-ray, DVD or CD disc requires rewriteable drivers and discs. And apart from the costly materials, the time-consuming process is also pretty boring.
iTunes in the Cloud and iTunes Match - Although offering some iTunes library recovery options, they are not designed for this purpose. Because they include very limited types of content and even that content may not always be available. No cloud service should ever be considered a complete replacement for solid iTunes backup strategy. Besides, as iCloud has a 5G storage capacity limits, users have to pay for the extra part.
The best way to recover iTunes library from a damaged or corrupted computer is to use AnyTrans iPod to iTunes transferring feature, which allows users recreate a iTunes library from iPod as backup, and recover it whenever they want. With this all-around iPod to iTunes backup utility, users can easily use iPod files as backup and recover iTunes library.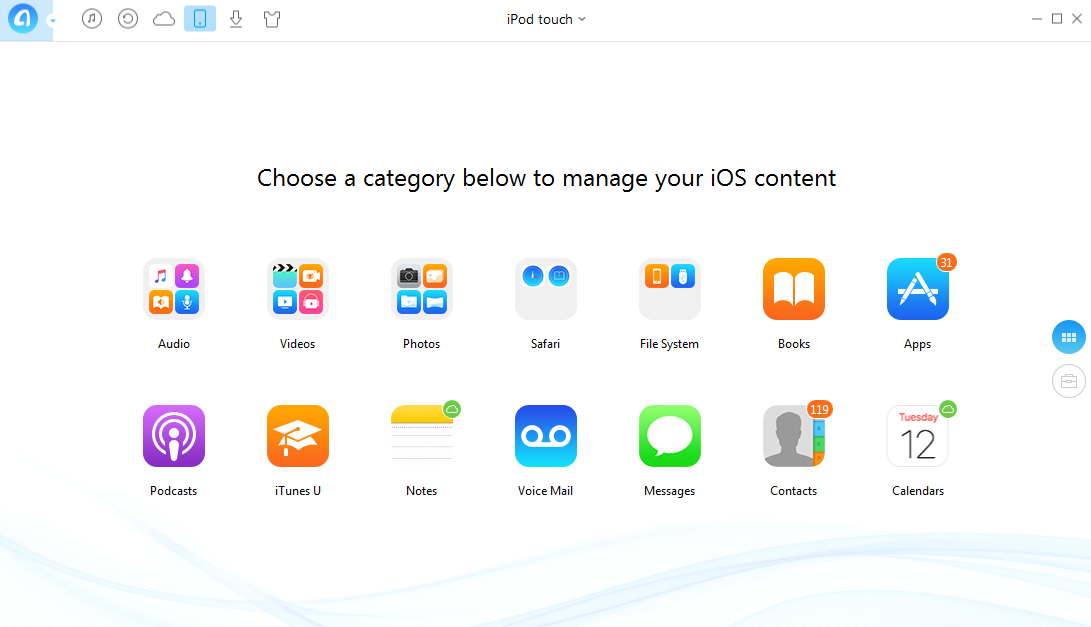 How to Back Up and Recover iPod Music
Some users just blindly run a backup process without checking on it and assume that everything is working properly. While AnyTrans is dedicatedly designed for rebuilding iTunes library from iPod and it can just left all these complicated algorithms behind of few mouse clicks.
You May Like: How Can I Backup Photos from iPhone to Mac Easily and Quickyly >
More Benefits Brought by AnyTrans:
Copy music and movie from iPod to computer with rebuilt iTunes library.
Make it easier to find music and update related meta tags, like artwork, album, artist, etc.
Intuitive UI and user-oriented designs, perfect for both experienced and new users.
More Related Articles You May Like
Share Your Thoughts With Us