How to Clean Up Startup Disk on MacBook Air/Pro
Summary
How to clean startup disk on your MacBook Pro/Air? Just read this tutorial to easily make it, also for iMac/Mac mini users.
Download MacClean to delete useless junk files and free up startup disk space on your Mac when Mac startup disk is almost full.
Q: "I am attempting to clean up my startup disk on my MacBook Air as I only have 14 GB of memory free. My audio, videos, photos and apps take up a total of 21.77 GB of space when I check in my storage option of About This Mac. However, there is a whopping 23.97 GB of Other taking up my startup disk. Is there memory being taken up from my Internet history that needs deleting? Any advice is greatly appreciated!"
-- A User from Apple Support Communities
The Mac drive can be measured in terabytes, from a useless app to a song that will never be played can take space. The junk files appear with the use of Internet, and the browser we use also brings large volume of junks. In addition, if you are using more than one browser on your Mac like Safari, Firefox or Chrome, it would be tedious and time-consuming to clear the caches, cookies, and history of the browser junks one by one.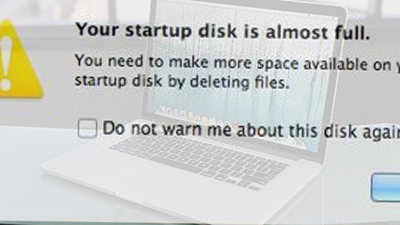 Your Startup Disk is Almost Full on MacBook
So in this iMobie guide, we show you an all-around and easy-to-use Mac cleaning tool - MacClean to remove Internet browsing junk files, user junks, OS (X) system junks and application leftover, some useless duplicate files and old/large files to free up disk space on your Mac, which could be very helpful when system pops up "Your startup disk is almost full".
Can't Miss: How to Free up Space on Mac >
Check the designed features of MacClean
It is a professional Mac cleaner made for every Mac device, including MacBook Air, MacBook Pro, iMac 5K, Mac mini etc.
It supports cleaning various types of junks: Internet junks (browsing history, caches, cookies, download history etc), user junk, system junk, and app leftover, useless duplicate files, old/large file and so on.
It allows you to find and remove malicious threats on your Mac, such as Malware, Trojan, Spyware, Worms and so on.
How to Clean Up Startup Disk on MacBook Air/Pro with MacClean
Step 1. Download MacClean to your Mac, install and run it on your computer.
Step 2. Cleanup disk by removing junk files, just select System Junk to remove app leftover, Developer Junk, OS X Junk and User Junk.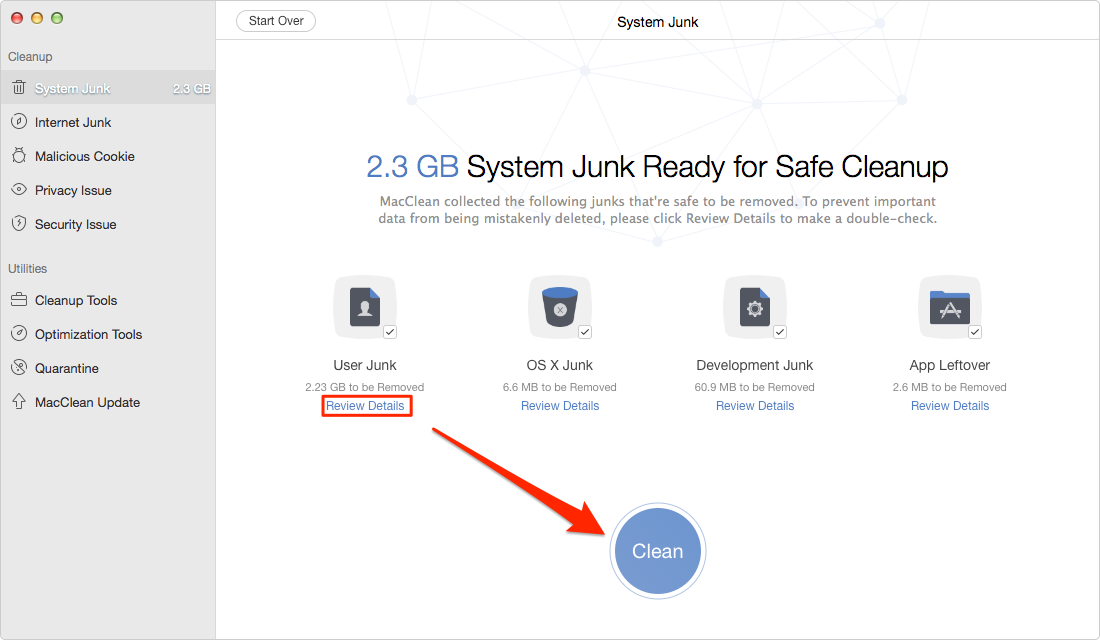 How to Clean Up Startup Disk on Mac – System Junk
Step 3. Delete Internet Junk by going to related item. It will help you clean browsing history, cookies, caches and other junks of Safari/Opera/FireFox/Chrome.
How to Clean Up Startup Disk on Mac – Internet Junk
Step 4. Free up disk on your Mac by getting rid of some useless old/large files and duplicate files. Cleanup Tools can make it in a quick way.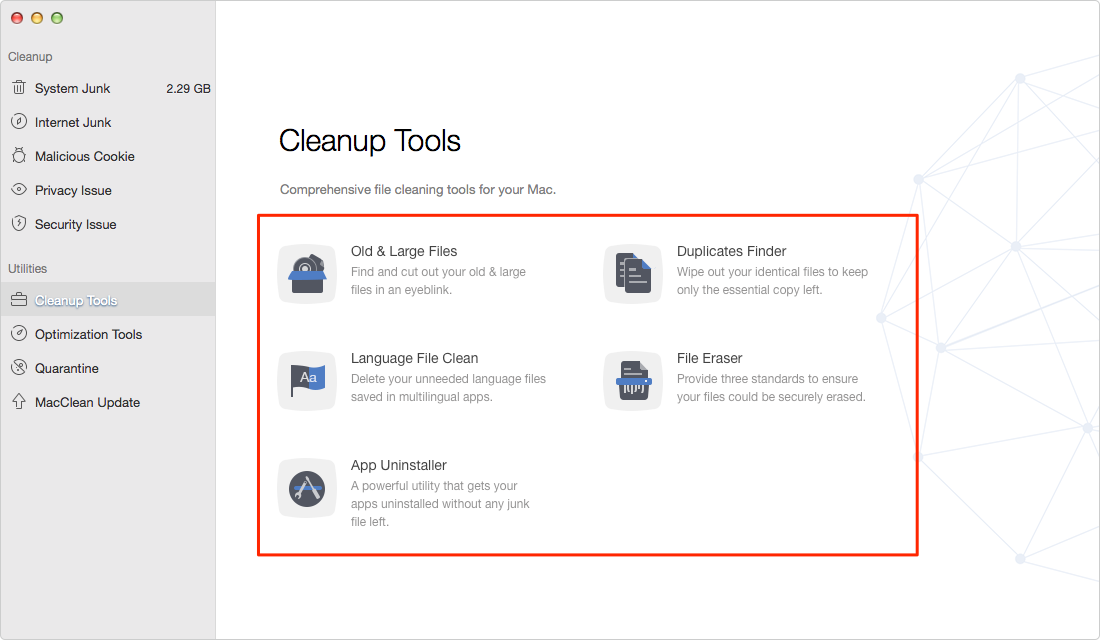 How to Clean Up Startup Disk on Mac – Duplicates Old and Large
Also Read: How to Clean MacBook Air Easily >
The Bottom Line
MacClean is an essential and easy-to-use tool that helps free up startup disk on your Mac by removing the junks and useless files. If this guide is helpful, don't hesitate to share it with your friends. Now free download MacClean to give a shot.
Top Posts on Cleanup and Speed Up Mac Computer
More Related Articles You May Like
Share Your Thoughts With Us