How to Compress Files on Mac
Summary
When we need to transfer files to others by email, we had better compress these files to make it smaller to transfer. In this guide, we will show you how to compress a file on Mac.
Manually cleaning junk files like caches, cookies on Mac will waste a lot of time. Go to download this professional software to clean your Mac with a few clicks after reading this guide about how to compress files on Mac.
Compressing files on Mac can save storage space, especially for large files. We can use Mac's built-in compression and decompression option to compress the files we need. In this guide, we will show you how to make it with a step-by-step tutorial.
You May Like: How to Optimize a Slow Mac >
How to Compress a File on Mac
Step 1. Open Finder and find a file or folder you want to compress.
Step 2. Right-click on the file.
Step 3. Click on Compress "filename" of the pop-up window.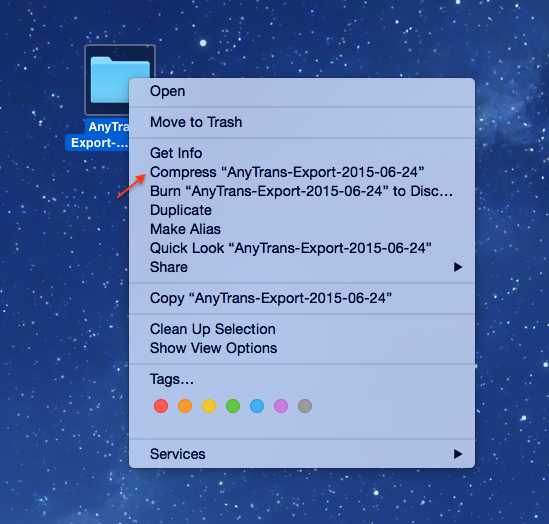 How to Compress File on Mac – Step 3
Step 4. Mac will compress the file or folder, and you will find a filename that ends in .zip right next to the file you have compressed.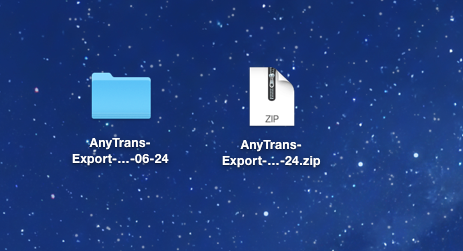 How to Compress a File on Mac – Step 4
Step 5. Original file or folder is untouched; Zip file contains the compressed archive.
Note: You can double-click on a ZIP file to decompress it.
The Bottom Line
To save the storage space on Mac, you can clean your Mac from time to time to make it. MacClean is one of the best professional clean softwares to help users clear their Mac. If you still have any question about this guide, please be free to contact our support team via Email. If you like this guide, don't forget to share it with your friends.
More Related Articles You May Like
Share Your Thoughts With Us