CopyTrans Alternative - Manage iPhone iPod Music Easily
Summary
Need a CopyTrans Alternative to manage your iPhone, iPod music? AnyTrans brings a set of new features that give faster and more powerful alternative solution to CopyTrans.
Take a tour of this awarded software so that you can make use of it after reading this CopyTrans Alternative article.
CopyTrans is a handy iPod software that helps to manage the music on iPod. You can transfer music from iPod to computer, which is a missing feature on iTunes. If you found CopyTrans lacks some features you expected, you can check this CopyTrans Alternative page to get a substitute.
Don't Miss: Best iPhone iPod Music Transfer Software Review
Two-way Transfer with Lightning Fast
AnyTrans is a up-to-the-minute iPod, iPhone manager, which also plays a role of CopyTrans alternative. Thanks to a set of new technologies, AnyTrans allow you to experience up to 3X as fast. Because it's a two-way transfer, now you can add iPod music without iTunes and have no fear of erasing existing songs. Best of all, this iPod tool allows you to sync one iPod with multiple iTunes libraries on unlimited computers.
iPhone Music Transfer with Wi-Fi
Smartphones, tablet PCs increasingly occupied much of your time for fun. Apart from streaming music from wherever (Paid), your iPhone music should also be organized in a cable-free way. If you do agree CopyTrans needs an alternative on this point, then you can follow this How to Sync iPhone, iPad and iPod touch Music over Wi-Fi guide to find out a solution.
Transfer Music between Multiple iPod iPhone and iPad
Every month you'll probably get a new gadget from Apple Inc. If so, to manage a dozen of iPods, iPhones and iPads with CopyTrans or iTunes could be extremely painful. That's why you'll need this CopyTrans Alternative - AnyTrans.
Far beyond an ordinary iPhone iPod Manager, AnyTrans attaches great importance to the songs in your library that go great together. You can create, remove, and even transfer a Playlist from old iPods to a shiny new iPod nano 7, iPod touch 5, iPad mini and all upcoming Apple devices.
Note: If you want to learn more about iTunes alternatives, you can read this 2014 iTunes Alternatives to check if some app is what you are looking for all the time.
Not Only Music, But Also eBooks and Apps
CopyTrans only focuses on music, videos and playlists. It does not backup iPod eBooks or iPhone Apps; you'll have to purchase a separate part of the CopyTrans Suite to accomplish that. To make up this shortcoming, AnyTrans helps to transfer Apps across iPhone, iPad, iTouch and iTunes library, with or without App data, game saves and personal setting. Take A Tour >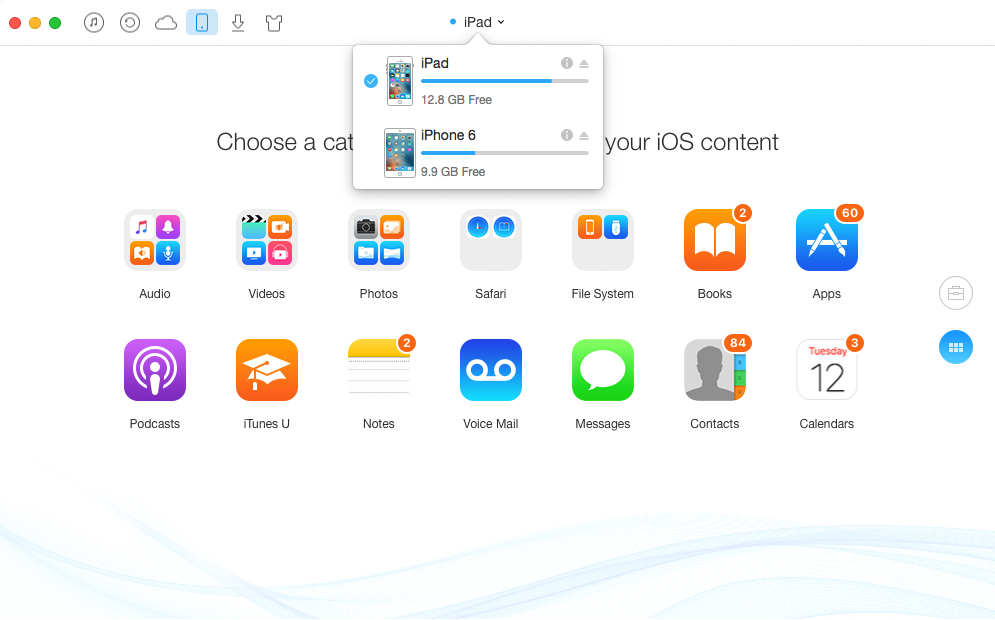 AnyTrans Overview
More Related Articles You May Like
Share Your Thoughts With Us