How to Create a Folder for Apps on iPhone 6/6s
Summary
As an Apple product newbie and want to create a folder on iPhone 6s? In this guide, we will show you the detailed steps to make folders for apps on iPhone 6 and iPhone 6s.
AnyTrans is the best tool to manage apps, music, photos, videos and more on your iPhone. Take a tour with AnyTrans and keep reading to know how to make a folder on iPhone.
How do I create a NEW folder on my desktop on my iPhone 6? It should be so simple? Some tech newbies or those who just get his/her first iPhone may ask the same question like the above use questioned in the Apple Support Communities.
Your iPhone Home Screen holds dozens and various types of apps, which makes it hard to find the app you need quickly. Sometimes, you may often need to swipe the screen to the left or right to locate the app you need. Creating folders to group apps on your iPhone is a terrific way to make the messy screen ordered and well organized.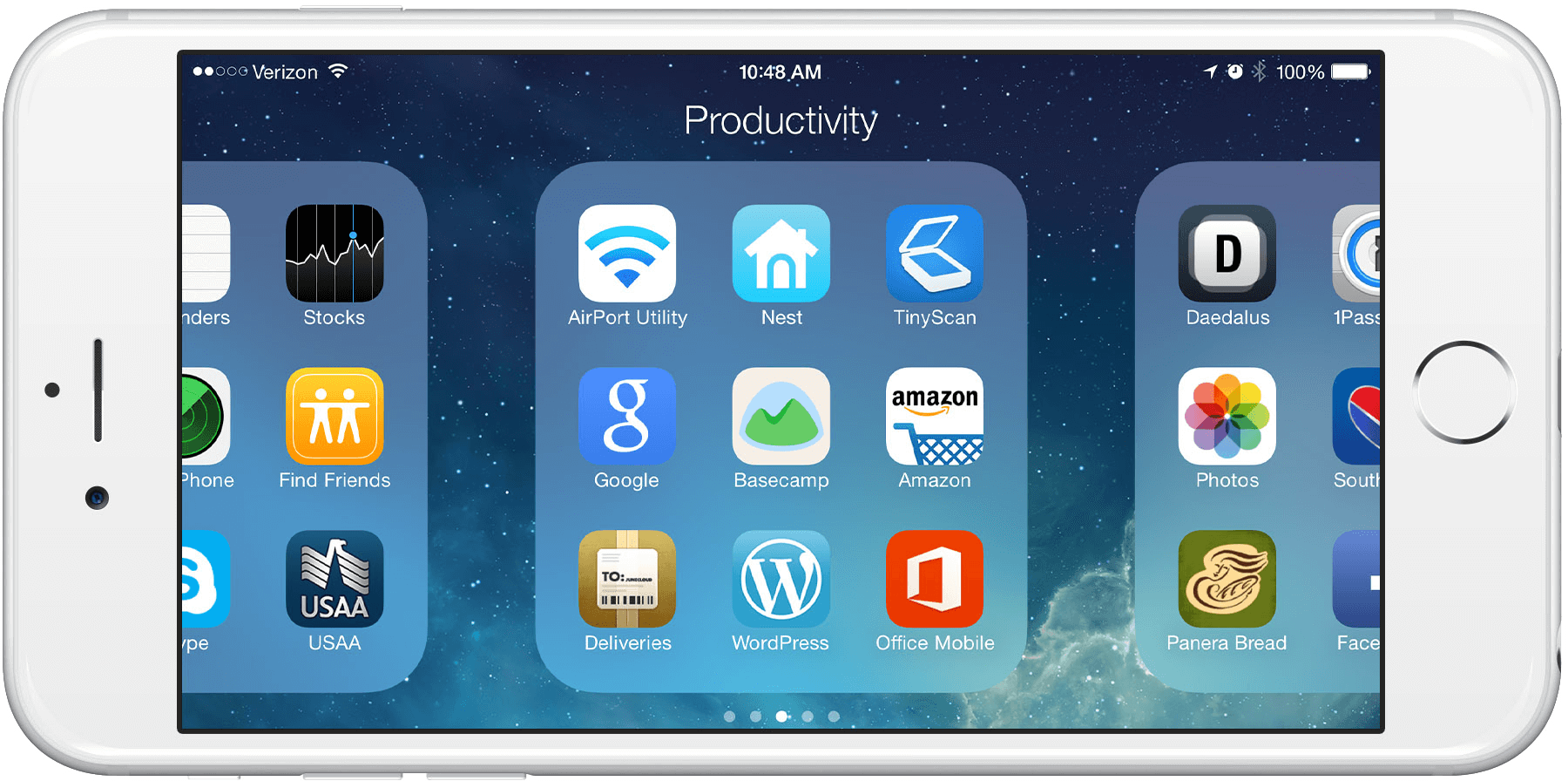 How to Make Folders on iPhone 6/6s
Also Read: How to Transfer Data to New iPhone 6s >
How to Create Folders on iPhone 6/6s
Step 1. You need at least two apps to put into a folder. On your iPhone home screen, find two apps you want to put together in a folder.
Step 2. Tap and hold one app with your finger until all the apps on the home screen start jiggling (like what you do to delete an app).
On an iPhone 6s, you don't need to press too hard, just tap and hold is enough lightly to enter Edit mode. That's because the 3D Touch screen on iPhone 6s (Plus) responds differently.
Step 3. Drag the app onto another app you want in the same folder. Your iPhone will automatically create a name for your folder according to the app type. You can also type in with any name you like, and then tap Done to finish making the folder.
Step 4. Go back to the home screen, and you can add more apps to the folder you just created on your iPhone 6/6s.
Note: You can also add the folder to your iPhone's Dock where four apps across the bottom. Just drag out one of the app from the dock and drag the folder to the dock.
You May Like: How to Transfer Apps and App Data Between Two iPhones >
In order to transfer, backup, and delete apps on your iPhone and iPad, you can have a try on AnyTrans. It is the best iTunes alternative that helps managing data like photos, movies, TV Shows, music, ringtones, voice memos, apps contacts and more on iPhone, iPad, and iPod touch.
The Bottom Line
For more iPhone 6/6s related tips, you can refer to the Complete Guide to Upgrade to iPhone 6/6s. Don't forget to share this post with your friends if it is helpful.
More Related Articles You May Like
Share Your Thoughts With Us