How to Create an iTunes Account without a Credit Card
Summary
How to create an iTunes account without a credit card? If you're a student or just want to get free app music movies from iTunes store, then this article is definitely helpful.
Download this award-winning application so that you can make use of it after reading this How to Create an iTunes Account without a Credit Card guide.
Situation: "I'm a high school student and I want an iTunes account to download some free music onto my iPod. But sadly I don't have a credit card yet and how can I create an iTunes account without that? Before getting a job (so that I can apply for a credit card), I hope I can create an app store account so as to put my iTunes gift cards on that account. Help ME!
Don't Miss: How to Backup iPod Music to iTunes Library
Analysis: In many instances, by creating an iTunes account without credit card linked, we can prevent spending the money that we don't need to pay. For example, Podcasts and iTunes U do not require an account to download, however, any other free content, including free iPhone, iPad apps and free or promotional music, videos, and TV Shows all require an account to download.
No matter you have no credit card available or you just plan to download free items, it is pretty preferable to not have your iTunes account associated with a credit card.
Solution: It is not that complicated to setup an iTunes account without bringing up a credit card. You can follow below steps to finish the process.
How to Set up an iTunes Account without a Credit Card
Step 1: Open iTunes and press the "iTunes Store" tab.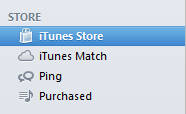 Step 2: Go find a free app (music, or movie) you like and click on the Free button that appears when the mouse hover over it.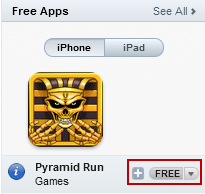 Step 3: A popup will open asking you to sign in with your Apple ID. Click "Create New Account".
Step 4: following with all instructions until you are asked to provide a payment method. Notice now that the last option says None! Click that bullet option. And after few follow-up procedures, your iTunes account will be successfully created without a credit card.
The Bottom Line
After applying an iTunes account, you might need to manage your iTunes Library or backup your iDevices. AnyTrans is an iOS contents manager which can help you sync, transfer iOS contents without data loss. Try AnyTrans, it won't let you down.
More Related Articles You May Like
Share Your Thoughts With Us