How to Delete All Internet History on iPhone
Summary
You may want to delete their Internet history for a variety of reasons. Here you can accomplish this rather easily with the help of PhoneClean.
Download PhoneClean now, and then learn how to delete all Internet history on iPhone through practice with this amazing app as the guide below shows.
Each time you access a file through Internet on iPhone, the Safari browser catches it. And overtime those files will occupy lots of space on iPhone, which will slow down browsing speed of Safari. Thus, in order to allow your Internet to function more efficiently, sometimes it's necessary to delete your Internet history on iPhone.
Must Read: What is the Other on my iPhone?
Additionally, a lot of sites on Safari can use Internet history to track your behavior and then adjust things based on what you do. So most of the time, you may not want others to catch a glimpse of what you've done with Internet for the purpose of privacy protection.
However, there's no option currently to simply stop the iPhone from tracking your Internet history, so anytime you visit a website that you don't want curious eyes to see, you'll have to delete it manually. That's why PhoneClean was designed to shoot your trouble. And the most attractive feature of PhoneClean is that, besides deleting internet history, it could also offer many other amazing privacy caring services to your device.
Clear Internet History - Thoroughly clean up all your Internet browsing history; you can flexibly choose to only delete particular ones or wipe them all at once.
Clean Redundant Junks Files - Finds and removes hidden temp, cookie and cache files generated by complex calculations and data exchanges to free up more storage space.
Clear Private Data - Completely wipe message, iMessage, as well as the associated attachment; always keep your privacy away from leaking.
More details of PhoneClean is available here >
How to Delete All Internet History on iPhone?
Step 1. Run PhoneClean. Select Internet Clean and connect your iPhone, and click the scan button.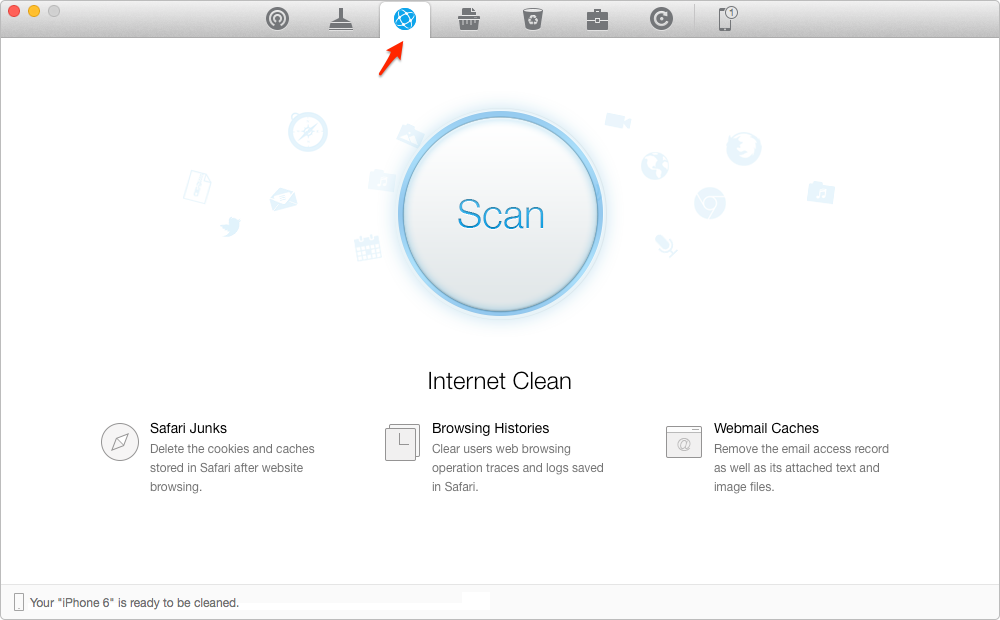 How to Clear All Internet History on iPhone – Step 1
Step 2. When the scanning is over, double click Safari Junks and Browsing Histories to view and select the items you want to delete, and then back to the result page.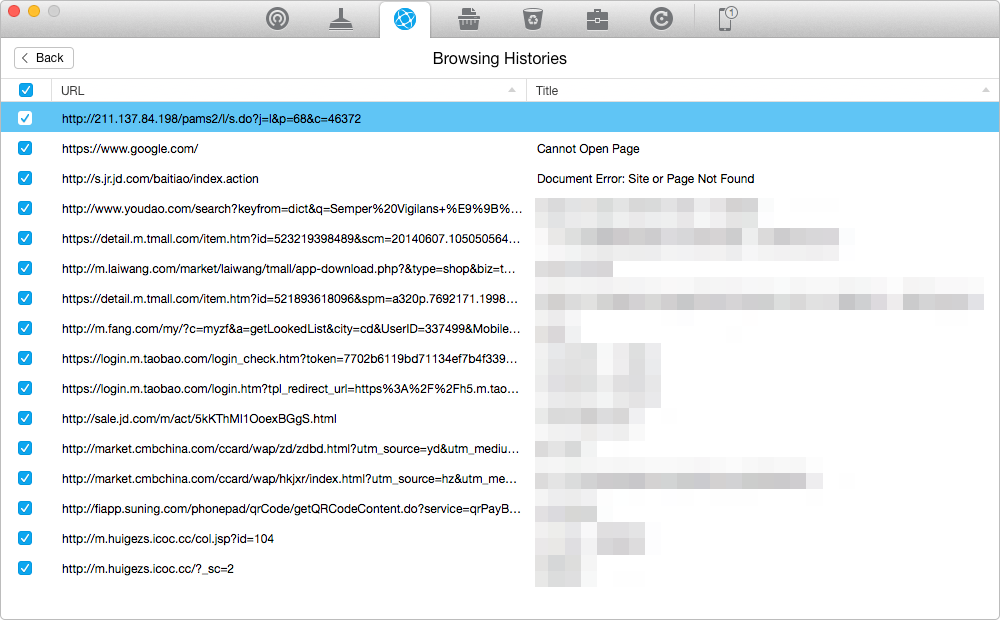 How to Clear All Internet History on iPhone – Step 2
Step 3. Click the Clean button.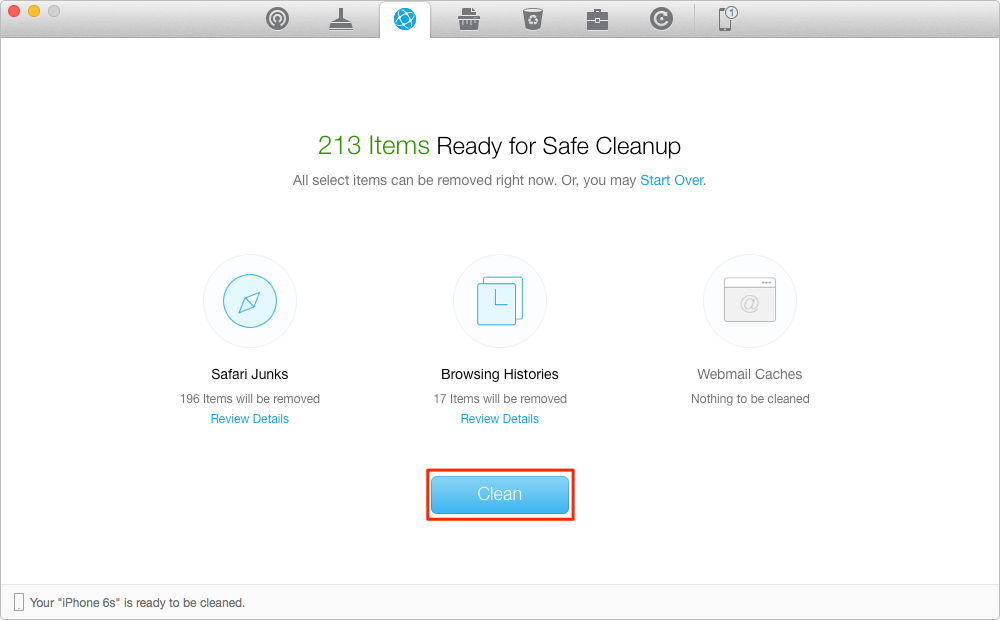 How to Clear All Internet History on iPhone – Step 3
4. Wait seconds for backing up and scanning your device, and then click "Clean" to start deleting Internet history in Safari for iPhone.
Does this magic iPhone cleaner sound amazing? Why not get a free trial at once and try PhoneClean out yourself?
If you have any questions or comments about how to delete all Internet history on iPhone, please post your thoughts in the comments section below.
More Related Articles You May Like
Share Your Thoughts With Us