How to Delete Root Certificates from iPhone/iPad
Summary
Do you know that the root certificates can access your personal information and threaten your privacy? Check this guide to see how to delete these root certificates from your iPhone or iPad.
Go to download PhoneClean to clear your iDevice after reading this guide on how to delete root certificates from iPhone/iPad.
Recently, Apple has removed one ad blocker app called Been Choice from App Store. Been Choice was designed to block ads while you surf the Internet. But it can access your personal information because the installed root certificates with your consent. In this case, your information may be exposed to others. So Apple quickly removed it from App Store. There are also many other apps that have installed root certificates that can steal your information. To protect your privacy, let's have on look on how to remove all the root certificates from your iPhone or iPad.
You May Like: How to Clear App Cache on iPhone to Free up Space >
How to Delete Root Certificates from iPhone/iPad
Step 1. Go to Settings > Tap on General.
Step 2. Tap on Profile > Tap on the profiles you want to delete > Tap on Delete Profile (If you cannot see Profile, that means you have nothing to worry).
Step 3. Enter your passcode to confirm.

If you want to better protect your privacy, PhoneClean can be your best choice. It can help you delete personal information like messages, call histories, contacts, Safari histories and more from your iDevice permanently and completely.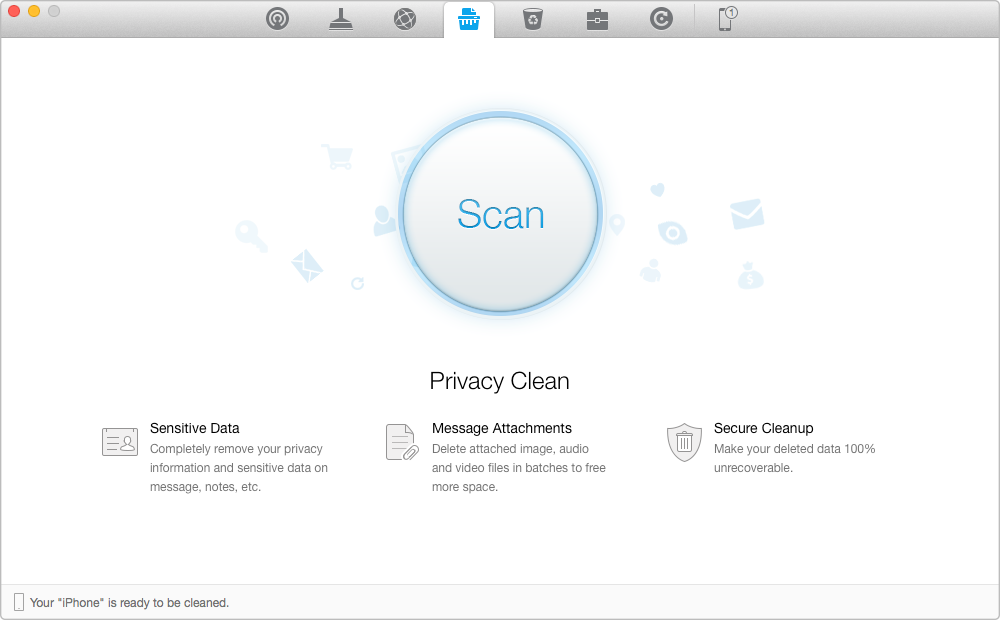 Protect Privacy by Using PhoneClean
Also Read: How to Clear History on iPhone >
Also Read: How to Delete Messages on iPhone Completely >
The Bottom Line
If your iPhone is "out of memory", you can check How to Free Up Space on iPhone to help you clear your iPhone to get more available storage.
More Related Articles You May Like
Share Your Thoughts With Us