Do I Need Virus Protection for My Mac
Summary
Do Macs need professional antivirus? This article explains the issue and tells you does a Mac need antivirus or not.
MacClean is a free and professional antivirus software for Mac including MacBook, MacBook Pro/Air, iMac, Mac mini, etc. Now get it for free and learn do Macs need antivirus for Mac.
68% iMobie user queries are about the iPhone storage is running out, and there is no more free space for taking new photos. If you're in the similar situation, take a minute to read our complete and dedicated How to Import Photos from iPhone to Mac tutorial.
Does my new MacBook get viruses? And does it need an antivirus? Mac OS X is relatively more secure than Windows computers, but after several attacks in recent years, including Ransomware and SSL bug/Gotofail error, it would be better to get a antivirus software for peace of mind.
We will introduce you a free Mac security software to keep your Mac safe, at the same time, there are also things you should know to keep your Mac away from viruses:
Be cautious where you go on the Internet.
Only download things from sites that are safe.
Avoid links you receive in email, always be suspicious even if you get something you think is from a friend.
Don't Miss: How to Check and Free Up Space on Mac >
Free Virus Protection for Mac – MacClean
Keeping your Mac clean and giving you peace of mind is what MacClean made for. It is a professional iOS cleaning tool as well as a free virus scan for all Macs.
Keep your Mac safe by finding out and removing malware, adware, spyware, malicious cookies, and kinds of viruses from Mac.
Clear out various types of junk files from Mac covering Internet junk, system junk, user junk, and app junk.
10 utilities help clean up iOS backup files, find and delete large files, remove duplicate files, etc.
Use MacClean to Remove Viruses from Mac for Free
Step 1. Download MacClean for free on your Mac. Open it and you will see the welcome page.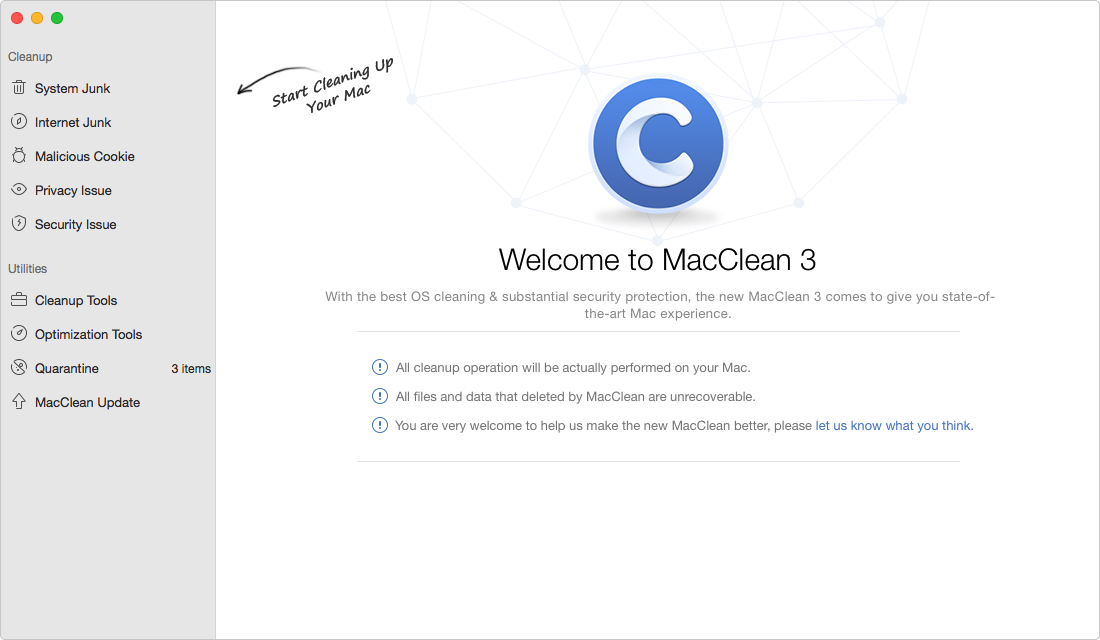 Do I Need Antivirus for Mac
Step 2. Click Security Issues on the left side menu bar. You can choose a scan mode to start scan.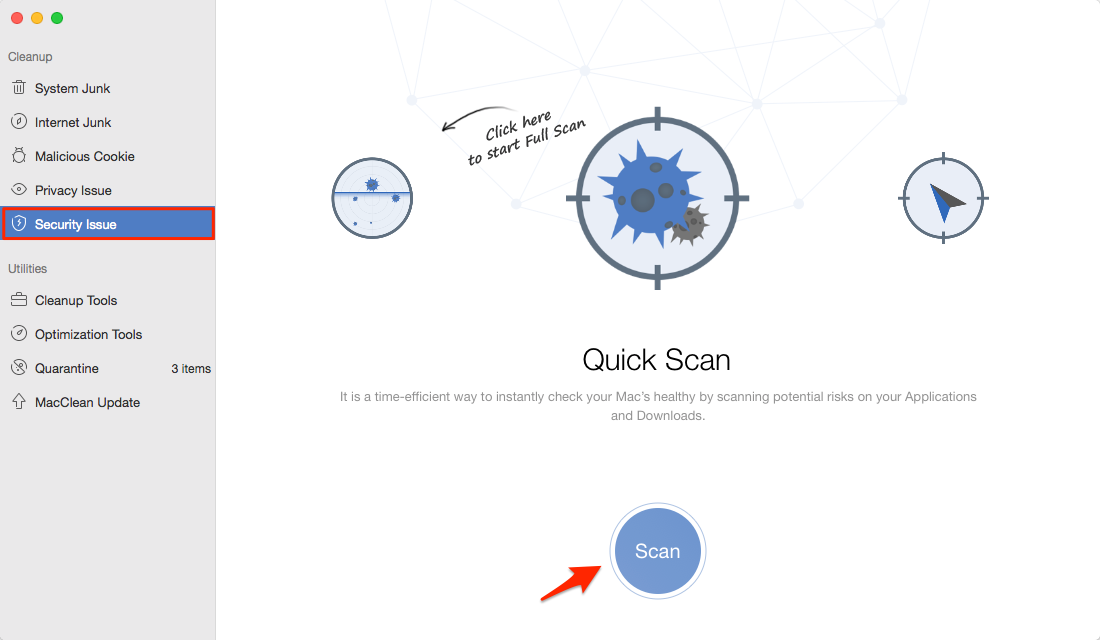 Do Macs Need Antivirus
Step 3. MacClean will show you the viruses or malware it scanned from your Mac. You can click Clean to safely remove it.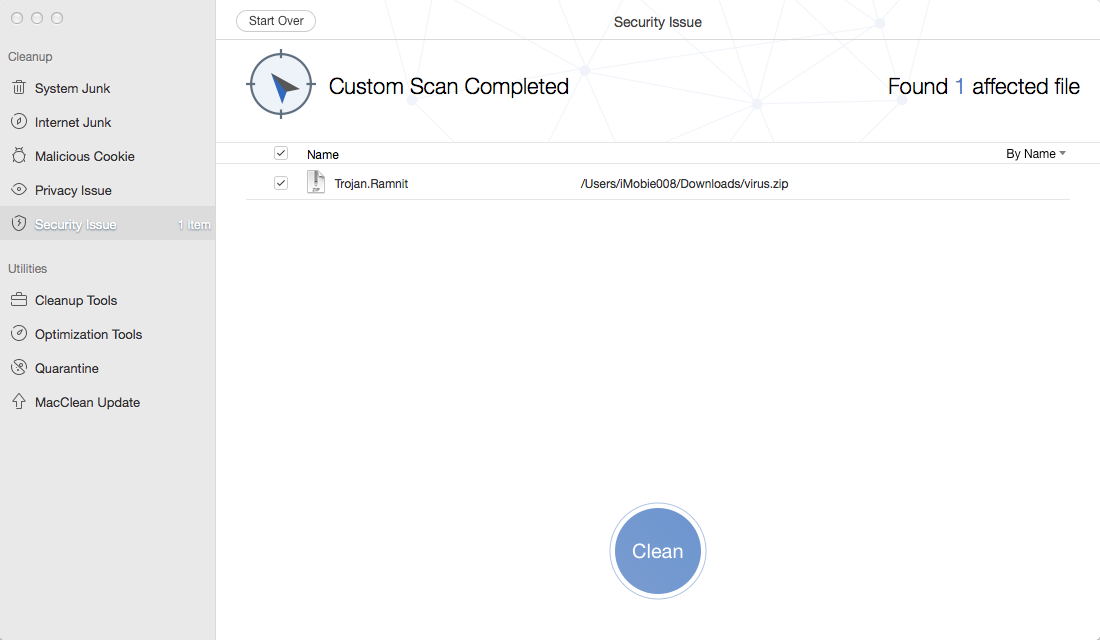 Do Macs Need Antivirus
Don't Miss:
How to Clean Startup Disk on Mac >
What Is Other in Mac Storage and How to Delete It >
The Bottom Line
Do I need antivirus for my Mac? YES, and MacClean should be your first choice as a free and safe antivirus software for all Macs. Now take a tour with MacClean for free >
Top Posts on Cleanup and Speed Up Mac Computer
More Related Articles You May Like
Share Your Thoughts With Us