[Dec. 06, 2017]
With Android and iOS smartphones, the everyday data we use like photos, contacts, messages, notes, music, and more has never felt more convenient and closer to us. Some of these data may mean a lot to you cause they contain your good memories, important information or vital evidence. But what if you lost or deleted some valuable data by accident and want to get them back ASAP?
Losing precious files from phones can really be a headache and the process of getting them back seems even worse. For iPhone/iPad users, you can make a backup on iTunes or iCloud but their tricky backup scheme based on bulk sync or restore instead of individual selections, which means removing all existing data on your device. For Android users, there is not an official local backup service so recovering deleted Android files is still a hard task.
To make it in a simple and trouble-free way, PhoneRescue is one of the top solutions you'll find on the Internet. Then you might get skeptical about this tool and wondering "Does PhoneRescue really work" or "Is PhoneRescue Safe". To resolve your concerns, here we are going to give all detailed information about PhoneRescue and you'll throw your doubts away after reading through this authorized guide.
Part 1. What Is PhoneRescue Part 2. Main Features of PhoneRescuePart 3. How Does PhoneRescue WorkPart 4. Does PhoneRescue Really Work
Part 1. What Is PhoneRescue
PhoneRescue is a comprehensive iOS & Android data recovery tool, which works well on both Windows and Mac computer and supports recovering a wide range of data like photos, contacts, messages, music, videos, bookmark, call history and etc. without any device restoring or data erasing.
Compared to other tools for the same purpose, PhoneRescue has been a preferred option for most users because of its neat interface and powerful functions in retrieving lost data. Let's move on to get more info about PhoneRescue, which is also called PhoneRescue for iOS and PhoneRescue for Android for iOS and Android users separately.
Part 2. Main Features of PhoneRescue
Want to know what PhoneRescue is capable of? Here we'd like to show you some main highlights of PhoneRescue for iOS and PhoneRescue for Android:
• PhoneRescue for iOS
1. Supports recovering deleted or lost iOS data like photos, contacts, messages, WhatsApp messages, call history, videos, calendar, reminder, notes, apps, Safari history, bookmarks, voicemail, music, ringtones and more from iOS devices. No matter what type of data you want to recover, PhoneRescue is helpful.
2. Offers three recovery modes: recover from device directly, recover from iTunes backup and recover from iCloud backup. PhoneRescue can get your lost data back with or without backup.
3. Works well on both Windows and mac computer and is compatible with all iOS versions of iPhone, iPad and iPod touch. You can get your lost data back from any iOS device you have.
4. Allows browsing and selecting lost iOS files before recovering and it won't cause any data removing on your device, which is really flexible.
5. Guarantees 100% security of your data and it won't keep any privacy of your iOS files during the process.
6. Offers a quite high recovery rate (more than 98%) to retrieve your deleted or lost iOS data, and it can get your lost files directly to the corresponding app on device.
• PhoneRescue for Android
1. Supports the most common Android devices like Samsung, Google, HTC, Sony, HUAWEI, LG, Motorola and etc. You can choose the right version for your device.
2. Enables to recover deleted or lost Android files like photos, Contacts, Call Logs, Messages, Calendar, Music, Videos, App Documents, WhatsApp, Line and etc.
3. Also supports you to preview and select the lost Android data before recovering so that you can recover the files you want. You don't need to restore the whole backup content without browsing it.
4. Capable of removing the screen pattern, fingerprint or password on your Android devices easily within clicks. This makes it easy to unlock device when you have no password available.
Part 3. How Does PhoneRescue Work
So how does PhoneRescue actually work? No matter you want to rescue deleted data from iPhone/iPad or retrieve lost files on Android devices, PhoneRescue can help you recover deleted data from iOS/Android device within simple steps. Let's check how PhoneRescue work to get your lost data back.
• PhoneRescue for iOS
For iPhone/iPad/iPod touch users who want to retrieve deleted or lost iOS data without too much trouble, PhoneRescue for iOS can help you recover lost files from device directly without any backup, and also retrieve from iTunes/iCloud backup selectively without restoring the device. Besides, it also enables to fix some device errors like iPhone frozen, iPhone unresponsive and etc.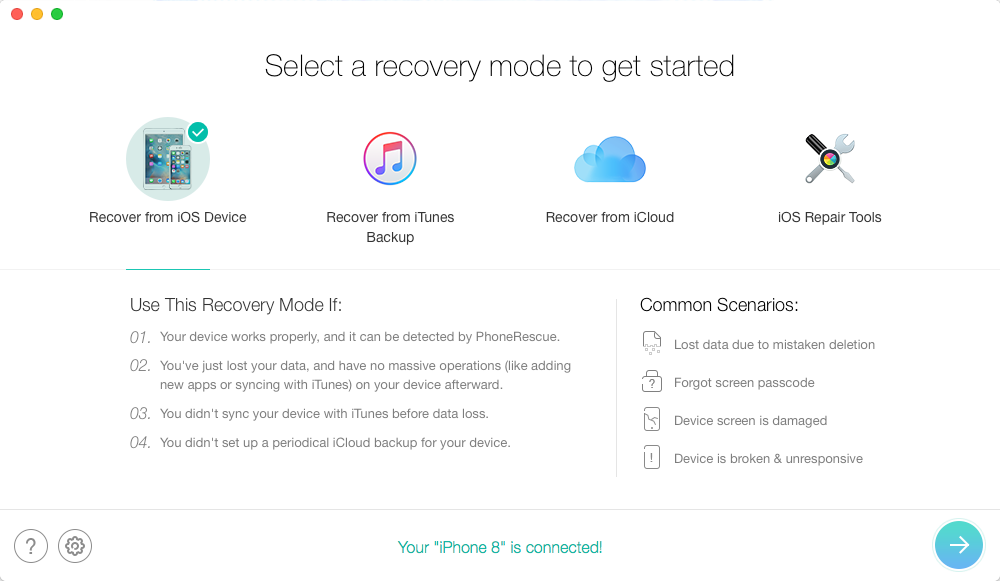 • PhoneRescue for Android
If you want to recover some lost files from Android smartphones like SAMSUNG, SONY, Google, HTC or LG, HUAWEI or Motorola, PhoneRescue for Android will be your great helper. It aims at recovering your lost/deleted Android files within steps and also supports unlocking screen when you forget the passcode.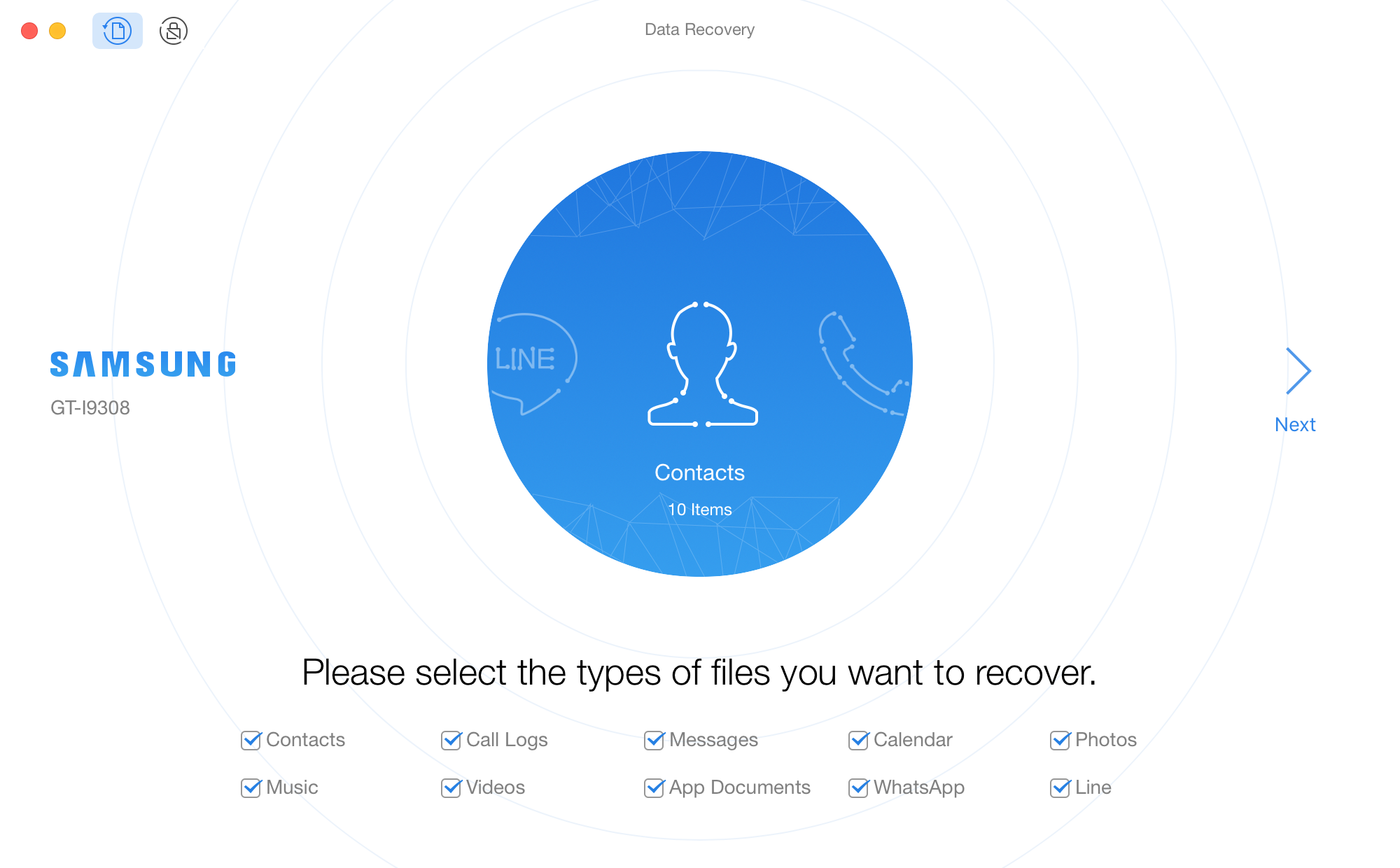 Part 4. Does PhoneRescue Really Work
1. Why Choose PhoneRescue
As one of the most comprehensive iOS and Android data recovery tools, PhoneRescue has gained a worldwide reputation for innovative product that is easy to install, service and use. As long as your deleted files have not been overwritten by newly created data, PhoneRescue will help you scan and recover them in a selective and simple way. With all these features and functions we mentioned above, many users would choose PhoneRescue to be their data saver.
2. Evaluation from Media
PhoneRescue is an industry-leading program that received international certifications from many mainstream media like Apple Certified Developer, 100% Clean, BBB Accredited Businesses, McAfee SECURE Authentication, Site Authentication with Norton and etc.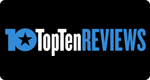 "PhoneRescue allows you to sift through your files and select only the ones you need, resulting in less time and storage space wasted in the recovery process."
- TopTenReviews Team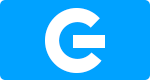 "PhoneRescue could be useful whenever you accidentally delete data on the iPhone or other iOS devices, especially photos, which appears to be a problem for iOS users."
- BGR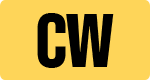 "PhoneRescue could be a very useful tool for any iOS device user... if you're looking for a data recovery tool for your device, this may be worth a look."
- Computerworld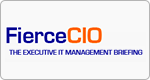 "Available for the PC or OS X platform, PhoneRescue promises to recover lost messages, videos, photos and other files from your mobile device"
- FierceCIO
3. Comments from Users
PhoneRescue have millions of users and most of these users have positive feedback after using it:
PhoneRescue saves my iPhone Photos, and Messages, Notes, or other iOS content. – Jim Thomson
A useful program and more than gorgeous and worth a download and experiment. Thank you for your valuable program. –Sultan
PhoneRescue is an awesome iPhone forensics tool. – Phil Kernick
4. Promise of PhoneRescue
Does PhoneRescue really work? Absolutely YES, only if your deleted data are not overwritten, PhoneRescue can help you get them back. You can get the trial version of PhoneRescue to free scan your deleted data on Android/iOS devices, then you need to upgrade to the latest version to recover these lost files to device or computer. The earlier you scan your device with PhoneRescue, the higher the success rate of recovering lost data.
Once you scanned out your deleted or lost data on iOS/Android phone, then it means your deleted data has not been overwritten and is recoverable. Since PhoneRescue is a paid program so you need to upgrade to the Pro version to recover lost files to your mobile app or computer, but PhoneRescue offers 60 Days Money Back Guarantee, Free Life-time Upgrading and 24/7/365 Customer Service to eliminate all your worries and provide a pleasure user experience. Buy Now >
Get PhoneRescue for iOS Now:
Get PhoneRescue for Android Now:
The Bottom Line
We can easily draw the conclusion that PhoneRescue is an effective and 100% safe data recovery tool that can recover lost iOS and Android data back without efforts. You can email to us if you have any questions or suggestions, and we'll reply to you as soon as we can. For further information and details, just get it now and have a trial >
Join the Discussion on iMobie PhoneRescue
Does PhoneRescue Really Work